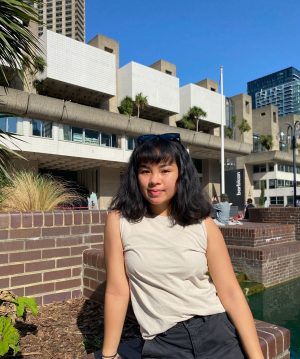 Hello and welcome! My name is Jamie and I'm an MA student at The Courtauld.
There are many exciting ways to spend your time as a student here at The Courtauld, but if you are looking to enrich your experience through a shared affinity or want to meet other students from across the uni, I think the best way to do so is through joining a society.
Some of the wonderful societies that The Courtauld has to offer include Architecture Society, Business of Art Society, LGBTQ+ Soc, Fem Soc, Film Society, SolidariTee and The Courtauldian. You can also start a new society if you are looking for something that is not currently on offer, which is what I did when I began my time at The Courtauld.
Along with Ruby Bansal, I established BAME (Black, Asian and Minority Ethnic) society, which we created with the goal of facilitating educational and social events that promote experiences which have been systematically neglected by the art world at large, as well as providing a support network for BAME students. It's been a wonderful and rewarding experience so far, and it's given us the opportunity to stay connected with other students even amidst a global pandemic.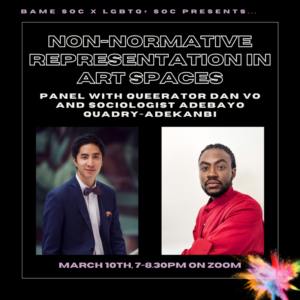 If you would like to start a society during your time as a student, the first step is to get in touch with the SU President and generate interest amongst the student body. Once you've determined your goals for the society, you can start planning events and meetings, which is one of the greatest highlights. Having started BAME society during the middle of the pandemic, all of our events had to be virtual, but it allowed us to invite speakers who may otherwise not have been able to speak in person in London. Societies often collaborate as well, and for two consecutive events we were able to co-host with LGBTQ+ society and cover intersectional experiences in Art History. Our first event with LGBTQ+ soc was a panel with two artists, Laura Kina and Chanel Matsunami Govreau, who explore queer Japanese diasporic art, either through their research or their practice. Our second event brought together queerator Dan Vo and sociologist Adebayo Quadry-Adekanbi, who discussed the reconceptualisation of non-normative representation in art spaces, focusing on the work of Rotimi Fani-Kayode. Both led to very stimulating conversation and anyone was welcome to participate, as they were both open to the public.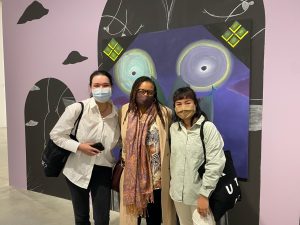 We have also had the privilege of hosting BAME alumni to join our social events, creating a greater network of past and current Courtauld students through facilitating casual conversation and connection. At the moment, we are looking forward to our final event of the academic year, which will be hosted through the Research Forum in collaboration with the Gender and Sexuality Research Group. Find out more here.
In addition to BAME soc, I also joined The Courtauldian, which functions a little differently than the other societies as it is a student-run publication. To join, you must apply to a role and interview with the Editor in Chief. I am currently The Courtauldian's Website Manager, which has allowed me to learn a new set of transferrable skills and collaborate with other members of the team. It's a great and involved community to be a part of because we release a new issue every term, featuring contributions from across The Courtauld's student body. This year, The Courtauldian also organised an exhibition, Reconnect, in collaboration with UCL History of Art Society, Goldsmiths Art Society and Slade Society. If you want to learn more about The Courtauldian, visit their website.
Each society at The Courtauld offers wonderful new learning opportunities as well as the chance to meet other students outside of your immediate cohorts. I hope you consider joining one if you enroll at the The Courtauld!