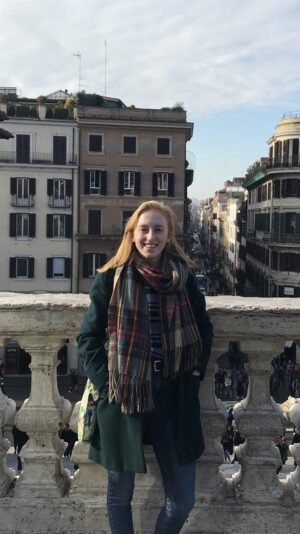 Hello everyone, 
My name is Nina, and I am a student here at The Courtauld, studying for an MA in the History of Art and on the 'Continuity and Innovation: Reframing Italian Renaissance Art from Masaccio to Michelangelo' special option. 
The aim of this blog post is to give you an idea of what a week looks like when studying at The Courtauld. What makes the course unique is that no week looks the same. For example, one week would include lectures in a lecture theatre at Vernon Square, whilst the next might include a trip to a museum collection in London or a Research Forum talk with a guest lecturer.  
The year is split into three terms. The first term entails a combination of lectures for your special option and core methodology lectures – lectures that aim to give you a wider knowledge of the History of Art. These include topics such as 'Psychoanalysis and Feminism' or 'Postcolonial theory revisited'. The lecture would be followed by a seminar, where you are put into smaller groups to discuss the lecture and the readings. 
In this term, a week generally looks like this:  
 Monday:  
10-12am – Special Option lecture  
2-3pm – Core methodology lecture  
4-5pm – Core methodology seminar  
Tuesday:  
Library day  
6-8pm – (sometimes) Research Forum event  
Wednesday:  
10-12am – Special Option lecture  
1-2pm – optional Latin class  
Thursday: 
6-8pm – Careers talk  
Friday: 
Library day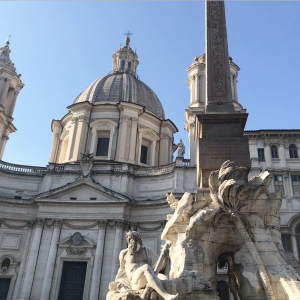 In the second term, we had to choose one module within our special option. For example, our options were: The Life and Work of Sandro Botticelli/ Versions of Antiquity in Venetian Art, ca. 1470-1550/ Revolutions, Translations, Imitations: Art in Early Sixteenth Century Rome. Each group has around 8 students, meaning that the lectures during this term were smaller. I chose the Rome option, and in January we went on a 3-day field trip to the city. We were given a bursary to cover the cost of the trip and it was a great opportunity to see the artworks that we would be studying for the rest of the term in person and up close. The chance to see the city with a lecturer that specialises in research in this period was an invaluable experience. 
For the rest of the second term, we had less lectures because we no longer had the core methodology module. This gave us more time to focus on the multiple assignments. I also took the opportunity to go to more talks that were held at the University and open to all students for free. The 'Paintings Pairs' project is a partnership between a History of Art student and a Conservation student, in which one student researches the context of the chosen painting whilst the other student uses conservation and restoration techniques to discover more about its physical properties. Although I was not part of this project, we had the opportunity to attend a lecture in which each pair discussed the research that they were conducting and this was very interesting.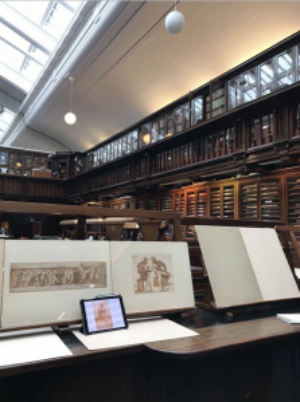 The Business of Art society also put on multiple talks this term. Firstly, I attended a talk by Kate Bryan – Art Historian, curator and Arts Broadcaster for Sky Arts. Bryan discussed her view on Feminism in art and particularly the percentage of artworks by female artists in permanent collections across the world. Hearing from a professional in the industry was a great opportunity. Secondly, I attended an interview between the Director of the Courtauld, Deborah Swallow, and Sir Charles Saumarez Smith CBE, previous director of The National Portrait Gallery, The National Gallery and Royal Academy of the Arts. I found it interesting to listen to these speakers talk about their careers, their links with The Courtauld and advice that they offered to students hoping to begin a career in the arts sector. 
Also during this term, we had the opportunity to visit the Prints and Drawing Room in The British Museum. Having never seen drawings like this in the flesh, it was fascinating to be able to view the drawings that we had studied so closely. Visits to different art collections across England happen throughout the year and are a chance to apply what we have learnt in lectures.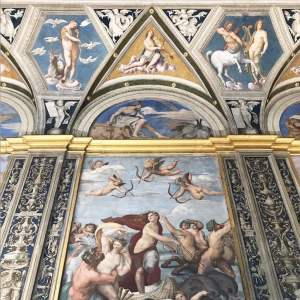 A week in the second term generally looked like this: 
Monday: 
Library day working on assignments  
Tuesday:  
4-6pm – Special option lecture  
6pm-8pm – (sometimes) Research Forum or Business of Art society talks  
Wednesday:  
Library day working on assignments 
Thursday:  
4-6pm – Special option seminar  
Friday:  
Library day working on assignments  
In this second term, we are given a lot of free time where we are not in lectures or seminars. This gives us plenty of time to conduct the research and write up our assignments, whilst some students prefer to get a part-time job on these days to balance alongside their studies. In the third term, we have tutorials every few weeks for our dissertation. These are one-to-one tutorials, and we have no lectures as a group this term.  
I hope this gave you an idea of what a week studying on the MA History of Art course at The Courtauld would look like! Thank you for reading.