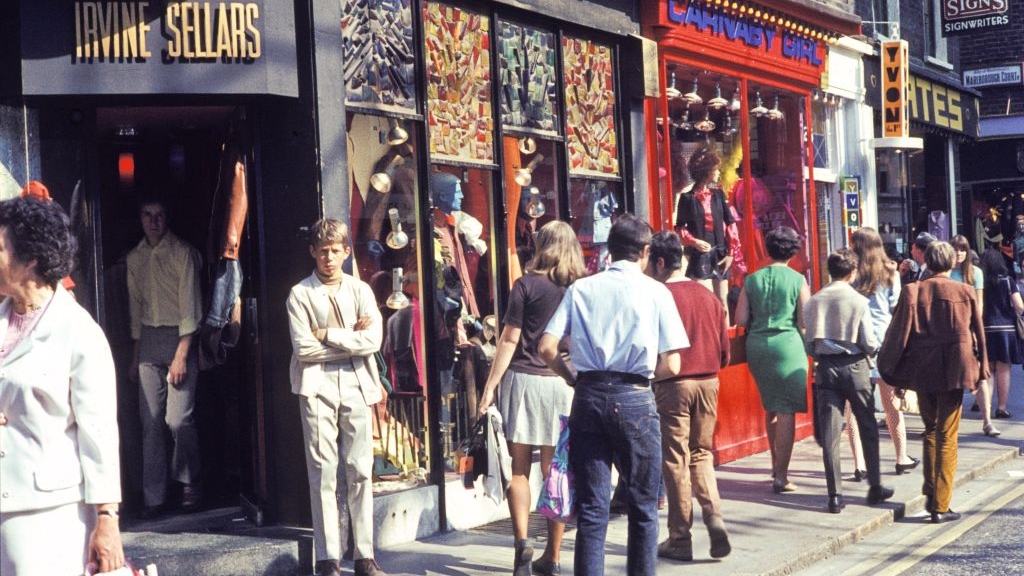 15 – Unruly Britannia: The Brit Art Renaissance of 1945-1970 
On campus
Course 15 – Summer School on campus
Monday 19 – Friday 23 June 2023
Dr Kate Aspinall
£595
Booking for this course has now closed. 
You may also be interested in our Autumn School courses or our online evening programme.
Course description
British art during the 'Swinging Sixties' became an important global brand. This course considers the rapid artistic developments that led up to and constituted this exciting, rebellious and innovative decade, which culminated in London becoming one of the world's capitals of art. Roughly chronologically we shall explore dominant tendencies and movements, beginning with mature artistic trends that were achieving an international audience, such as the expressive figuration of Francis Bacon and Lucian Freud (sometimes called 'The School of London') as well as the abstract Constructionism of Victor Pasmore and Kenneth Martin. We shall then investigate the art of the burgeoning youth culture, such as New Generation Sculpture, Op, Pop and the rise of conceptual art. This course will not only consider notable painters and sculptors within these groups but will also explore the expanded cultural field as well as the institutions, educators and gallerists who propelled them into the international limelight and helped British post-Second World War and contemporary art gain the prominence and international influence that continues today.
Course visits may include several of the following: the Mayor, Saatchi or Beaux Arts Gallery; the Whitechapel or Hayward Gallery; the Design Museum; Goldsmiths, University of London; archives at the RCA, at Tate and Central St Martin's.
N.B. This course has previously run under the title Brand Britain: The Global Emergence of British Art in the 1960s.
Lecturer's biography
Dr Kate Aspinall is an independent historian, writer and artist. Based in London, her research is focused on British visual culture since 1900. She has recently contributed to a new publication from Yale University Press on Frank Auerbach's intimate relationship with drawing. She teaches occasionally for Yale in London and has a wide range of experiences with public speaking, from lecturing for the Art Society to television appearances, and delivering tailored talks to galleries and public institutions, including Tate, the Towner and Pallant House in addition to previous work with the Roy Lichtenstein Foundation and the Feliks Topolski Studio. Kate has degrees from the University of St Andrews, The Courtauld and the University of East Anglia.