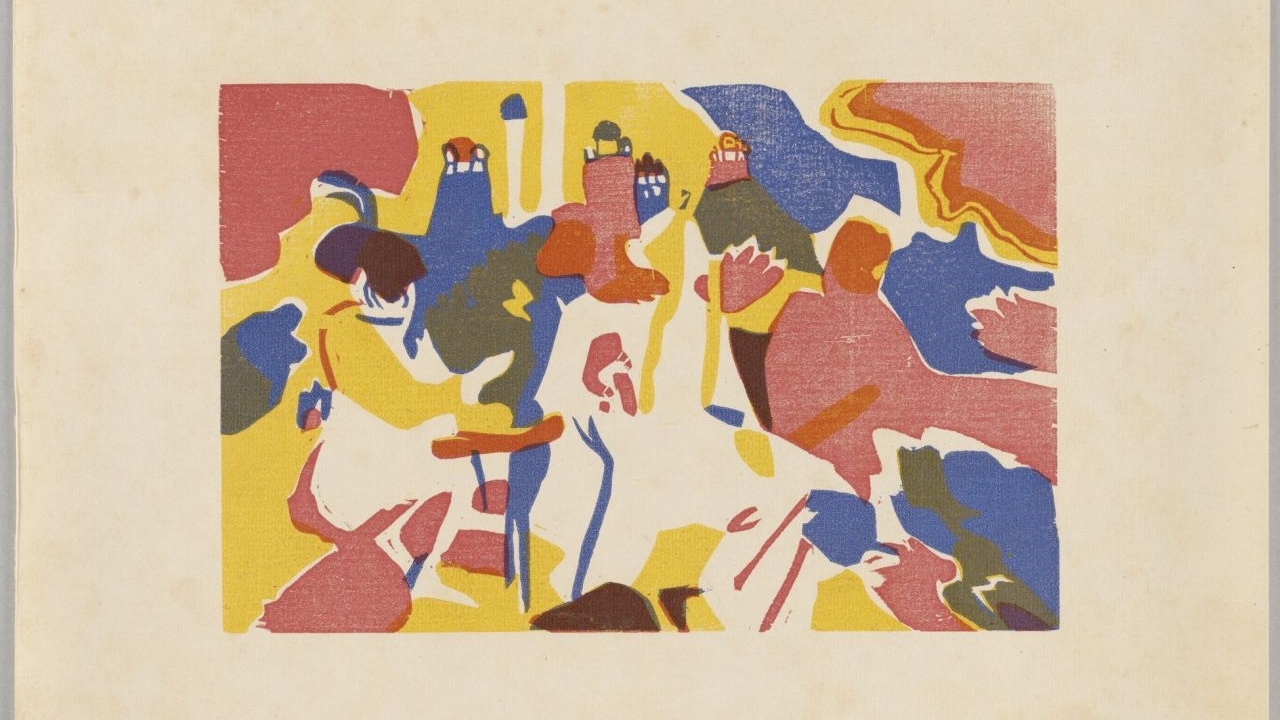 Variations on a Theme: Modernism in Art and Music
Online
Dr Charlotte de Mille and Benedict Collins Rice
5 pre-recorded lectures and 3 live Zoom seminars on Tuesday 11, Thursday 13 and Friday 14 April 2023
£195
Booking for this course is now closed. You may also be interested in the Autumn course Variations on a Theme: The Renaissance in Art and Music.
Course description
"To continue in one path is to go backward"– Igor Stravinsky
What is 'modernism' and how does it manifest itself in art and music? An art historian and a musician join forces to gain a more varied perspective of the cultural transformations produced during the turbulent period from the European revolutions of 1848-1849 to the aftermath of the Second World War. This course looks outward at the plurality of ways in which artists and composers responded to and reflected this shared context of artistic and socio-political upheaval. What was Wagner's musical 'revolution' and how did it draw on, and affect, the visual arts?  What 'subjective' novel forms of art and music did Vienna and its new psychology produce around the turn of the twentieth century? Are there musical equivalents to Cubist and Abstract art? What role do spontaneity and chance play in the paintings of Piet Mondrian and in John Cage's musical compositions?
Over the course of five pre-recorded lectures and three live seminars, we shall encounter exciting and challenging images and sounds from this dynamic period. Our live discussions will address the relationships between creator and audience, the role of the artist in a post-patronage society, and the perceived austerity and elitism of modern art and music. The course will feature contributions from The Facade Ensemble – a group founded to perform the repertoire of musical modernism, challenge its reputation as 'difficult', delight in its thrilling sound worlds, and promote it to a wider audience.
Lecturers' biographies
Dr Charlotte de Mille curates The Courtauld Gallery's music programme. With the Gallery she co–authored Animating Art History, a joint initiative with Central St. Martin's and the University for the Creative Arts, which was long-listed for a Clore Award in Museum Learning. She was Visiting Scholar at Lingnan University, Hong Kong in 2018, and Mid-Career Fellow at the Paul Mellon Centre for British Art 2019-20. She is currently Associate Lecturer at The Courtauld teaching the MA course Ekphrasis between Visual Art and Music. She edited Music and Modernism (2011) and is co-editor of The Bloomsbury Handbook to Music and Art (2022). Bergson in Britain: Modern Art and Philosophy is in press with EUP.
Benedict Collins Rice has performed throughout Europe and America (from The Royal Albert Hall to Carnegie Hall); recorded for several record labels, for BBC and NBC Television, the BFI, and broadcast on Radio 3.  He follows Holst and Tippett as Lecturer at Morley College. Recent conducting highlights include working with the Berlin Sinfonietta, CBSO Chorus, BBC Concert Orchestra, Southbank Sinfonia and British Youth Opera.
Championing the ensemble music of twentieth-century modernism, The Facade Ensemble was founded by its conductor and artistic director, Benedict Collins Rice, and drew its members originally from the finest singers and instrumentalists at Cambridge University. Already with pedigrees including National Youth Orchestra principal seats and BBC Young Musician Finalists, the ensemble has continued developing as a dynamic collective of young professionals. It contains Radio 3 New Generation Artists, members of vocal groups such as The Sixteen, Voces 8, and Tenebrae, who come together to advocate for this thrilling but under-represented repertoire. You can listen to The Facade Ensemble on YouTube and find information about their upcoming concert tour here: The Facade Ensemble | Lent Tour 2023.