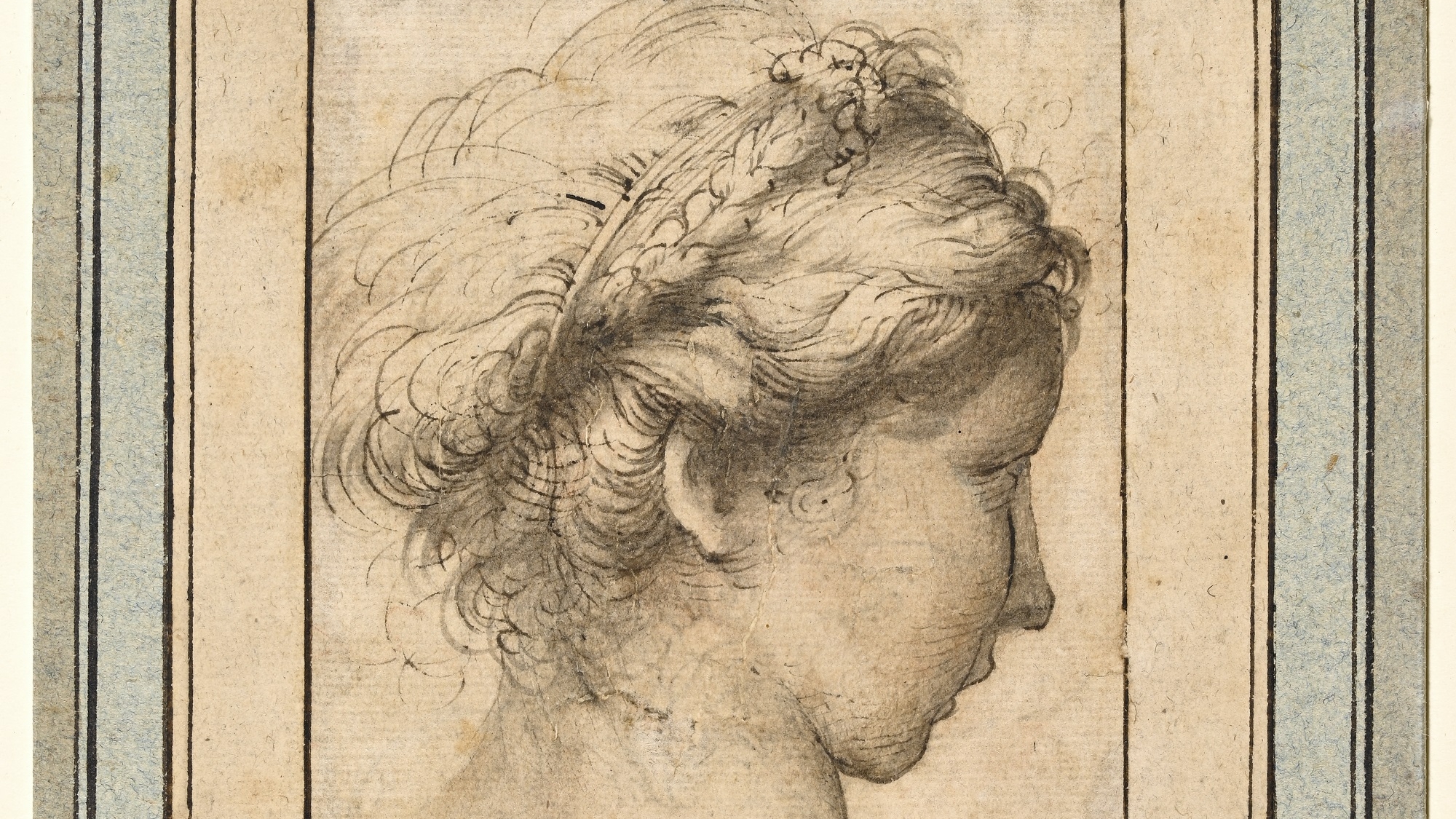 "The Root of Everything": Drawing in Europe from the Renaissance to the Modern Period
On campus
Dr Rachel Sloan, Dr Anita Sganzerla and Kate Edmondson
Monday 17 – Thursday 20 April 2023
The Learning Centre and Prints and Drawings Study Room at Somerset House
£475
Booking for this course has now closed.
Course description
Based on examples from The Courtauld's world-class graphic collections, this course investigates the essential building blocks of drawings: the media and supports which artists have used across the centuries. We shall explore the material properties of different papers and media, their changing use from the Renaissance to the modern period, and the ways in which materials have been chosen to convey meaning. These object-study sessions in the prints and drawings room are complemented in the classroom by lectures and seminars that look at the role of drawing in the wider history of European art. Topics covered include the changing status of drawing within an artist's oeuvre; the role of drawing in artists' education; the practice of selling, collecting and exhibiting drawings; the development of new media and techniques, and the emergence of drawing as an autonomous art form.
This course is co-taught by specialists in different historical periods and aspects of works on paper: an art-historian, a curator and a paper conservator, and includes hands-on sessions exploring media and materials.
N.B. This course will take place at Somerset House, in the Learning Centre and the Prints and Drawings Study Room.  All other on campus courses will be at Vernon Square.
Lecturers biographies
Dr Rachel Sloan is Assistant Curator of Works on Paper at The Courtauld. She earned her PhD from The Courtauld with a thesis on Symbolism and artistic exchange between France and Britain. Rachel worked at the J. Paul Getty Museum, Los Angeles, and the Santa Barbara Museum of Art before returning to The Courtauld in 2012. She has curated numerous exhibitions and displays including, most recently, Impressions of Modern Life: Prints from the Courtauld Collection (Royal Holloway, University of London, 2020) and Helen Saunders: Modernist Rebel (The Courtauld, 2022-23).
Dr Anita Viola Sganzerla has an MA and PhD in Art History from The Courtauld. She is Curator of the Katrin Bellinger collection and in 2018 she co-curated with Deanna Petherbridge the drawings exhibition Artists at Work at The Courtauld Gallery. Alongside her curatorial work, Anita regularly lectures at the Victoria and Albert Museum and previously held positions at The Courtauld, The Courtauld Gallery, and the University of Kent. A specialist in early modern Italian art, she has a particular research interest in the technical and conceptual complexity of works on paper, and in the relationship between painting and the graphic arts.
Kate Edmondson studied paper conservation at Camberwell College of Arts, London. From 1988 Kate has worked in many museums, galleries and private conservation studios in London including the Royal Botanic Gardens, Kew, and the Natural History Museum before joining The Courtauld as Conservator of Works on Paper in 2011.