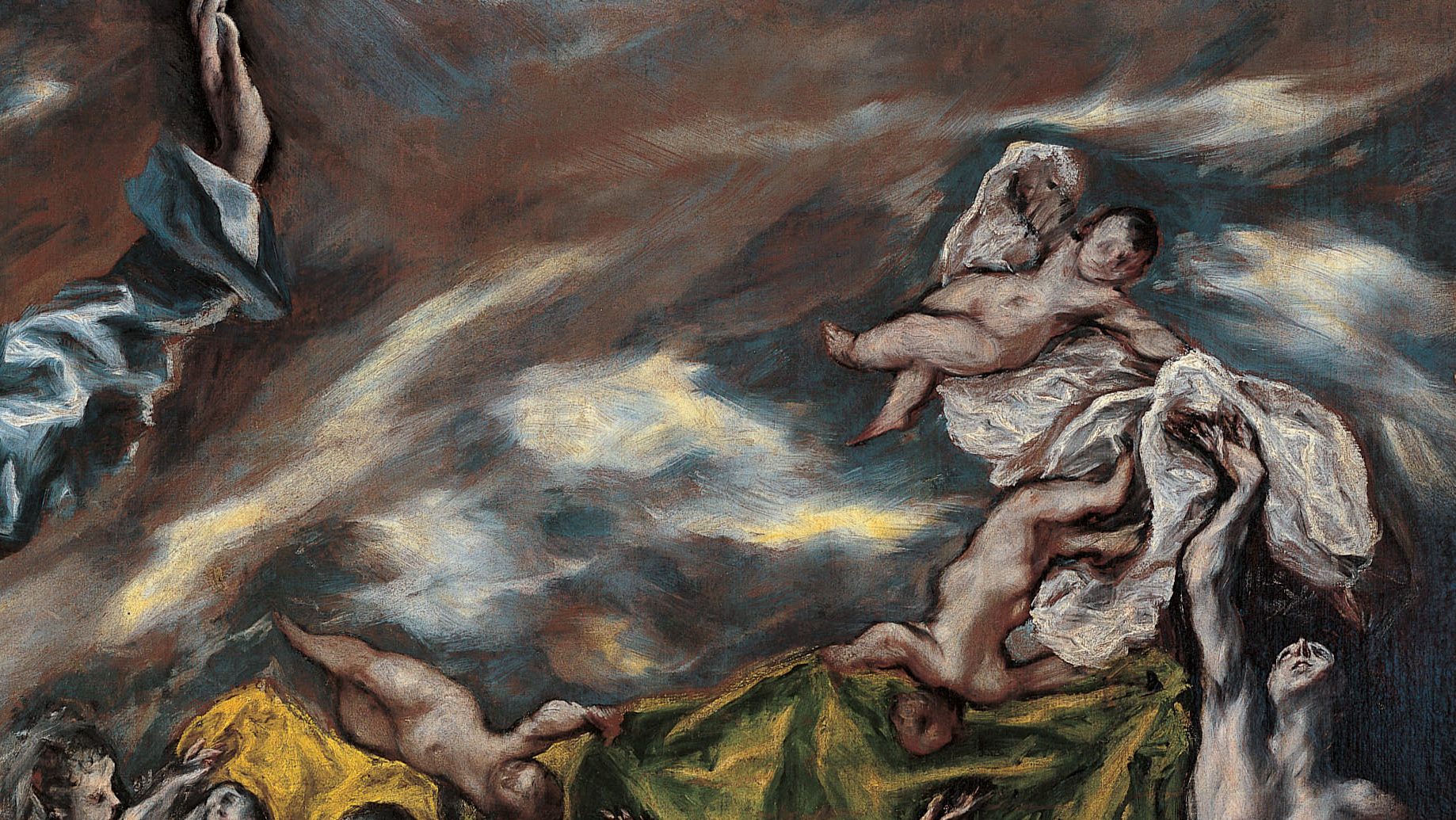 Flesh, Spirit, Power: The Body in Spanish Art 1400s to 1700s
Online and on campus
Spring term
Tuesday 10 January – Tuesday 14 March 2023, 19:00
On campus
or
Monday 16 January – Monday 20 March 2023, 20:00 [London time]
Online
Some of the most memorable bodies in Western painting and sculpture can be found in Spanish art. Among them are Bartolomé Bermejo's bejewelled St Michael, the contorted prophets of Alonso Berruguete and tortured saints of Jusepe Ribera, and the enigmatic infantas, kitchen maids and nude 'Rokeby' Venus of Diego Velázquez.
The body in Spanish art will be our conduit to an exploration of many-layered complexities of the region's visual culture and history during the period from the latter part of the Reconquista to the 'Golden Age' of the Spanish Empire under the Habsburgs.
The body will allow us to probe the porousness of Spanish art to outside influences – Andalusi, Flemish, French and Italian – that nonetheless fused into an unmistakably unique aesthetic. This openness to foreign impulses and talent resulted both from the appetite of the Castilian, Aragonese and Catalan elites for Northern European and Italian Renaissance art, and from the kingdoms' political, cultural and trading connections, for example with the Burgundian Netherlands and Spanish-ruled parts of present-day Italy.
The body will also serve us as a fascinating basis from which to explore how the impassioned devotion that drove forced conversions, expulsions and auto-da-fés during the fifteenth and sixteenth centuries also engendered the startlingly naturalistic polychromed figures of the seventeenth century. Thanks to these and the mystical visions evoked by painters such as the young Velázquez and Francisco de Zurbarán, Spain played a leading role in the visual culture of the Counter-Reformation.
Finally, our course will investigate the body as an expression of political and social power in relation to gender, race and disability. We shall look at works ranging from portraits of Habsburg rulers and their elites, depictions of enslaved and poor children by Murillo, and the 'low' bodies of Spanish genre paintings. Our series ends with an exploration of the representation of the body in the wider world of the Spanish Americas.
The term will be led by Dr Nicola Jennings, with contributions by Dr Sheila McTighe, Dr Madeleine Haddon, Dr Edward Payne, Natalia Muñoz-Rojas, and Dr Rosario Granados*. Moderator: Dr Anne Puetz (The Courtauld).
* As our specialist speaker on the arts of the Spanish Americas, Dr Granados, is based in Austin, Texas, the final lecture will exceptionally be delivered online only.
Course delivery details
This programme is delivered both on campus and online.
On-campus course delivery: lectures are at our Vernon Square campus at 19:00, followed by discussion and drinks, pre-course and further reading, and handout materials on our Virtual Learning Environment.
Online course delivery: this online lecture series consists of pre-recorded lectures, released weekly over 10 weeks, and each viewable for a fortnight; pre-course and further reading, handout materials and a discussion forum on our Virtual Learning Environment; live Q&As for each lecture, delivered via Zoom on Mondays at 20:00 [London time].