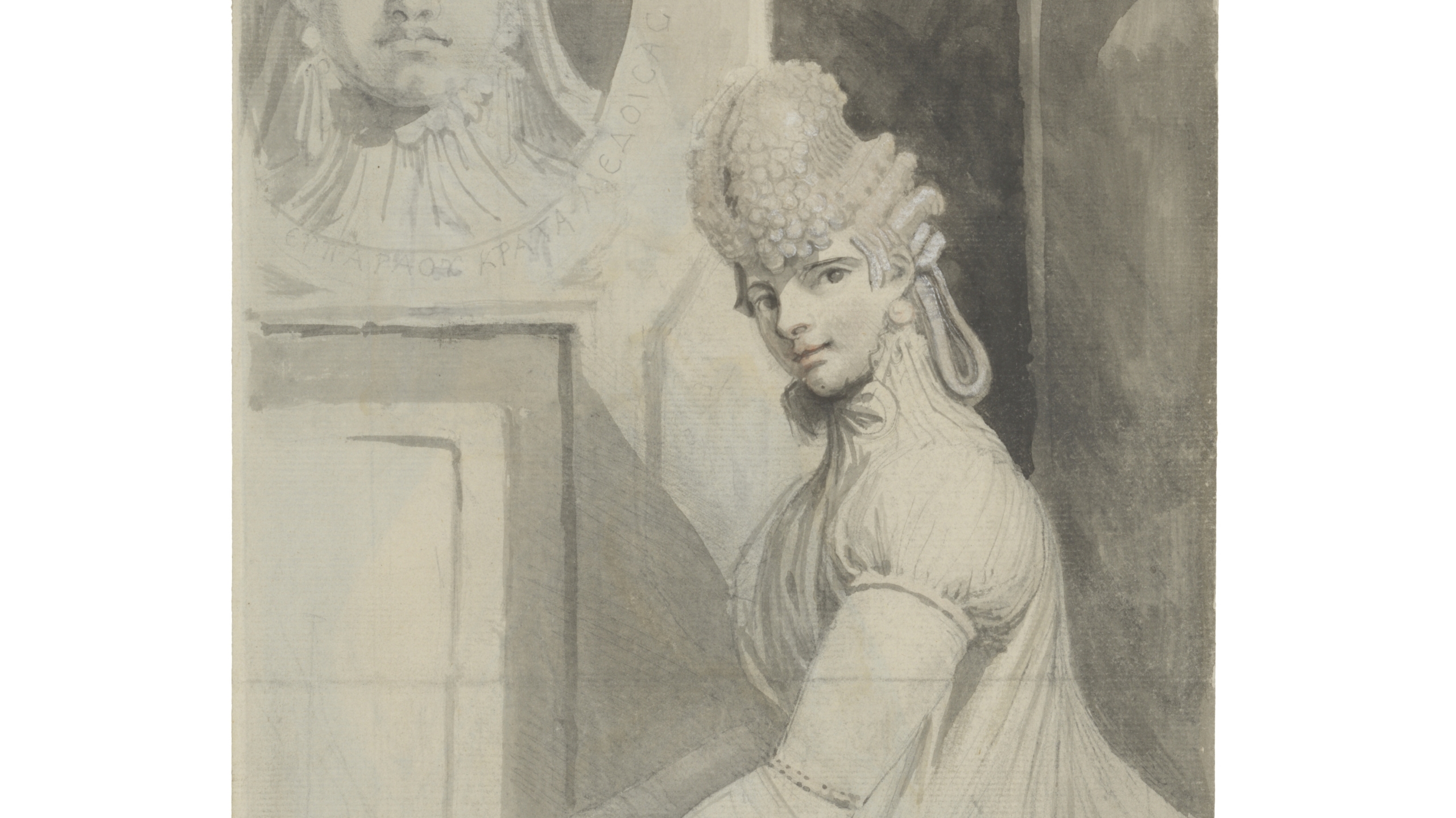 Saturday Study
On campus and online
Saturday Study delivers short, intensive and, we hope, enjoyable events that help to give further context to our temporary exhibitions, or use selected works from our permanent collections as starting points for the investigation of significant art-historical themes.
During 2022-23, Saturday Study events will take place in the Lecture Theatre at Vernon Square; they will also be recorded, and a recording of the lectures only will be made available online from the following Monday for the duration of six days. Saturday Study aims to be as accessible as possible, and offers concessions to recipients of Universal or Pension Credit and to full-time students. Companions of disabled participants are given free access.
Events happen on a Saturday morning or afternoon once a term.
Henry Fuseli and his Drawings of the 'Modern Woman'
Saturday 26 November 2022
Professor David Solkin and Dr Ketty Gottardo
On campus at Vernon Square
11:00-13:00
£45 and £35 (concessions)
NB Booking for the on campus day is now closed;
or
Online as a recording to be sent on Tuesday 29 November 2022 at 12:00 (London) and available until 17:00 on Tuesday 6 December.
£10 and £5 (concessions)
Booking for the online recording remains open
Course description
Our next Saturday Study event takes place on 26 November and accompanies The Courtauld Gallery exhibition Fuseli and the Modern Woman: Fashion, Fantasy, Fetishism.
Our event begins with a brief critical overview of the life and work of one of British Romantic art's most unusual figures, the Swiss-born painter and draughtsman Henry Fuseli (1741-1825).
With exhibition curators Professor David Solkin and Dr Ketty Gottardo we'll then try to make sense of Fuseli's private and highly inventive drawings of the 'modern woman', by considering their relationship to previous and contemporary figure studies.
Booking required; the event fee for on-campus attendance includes admission on the day to the exhibition Fuseli and the Modern Woman: Fashion, Fantasy, Fetishism
Booking for the on campus day is now closed;
Booking for the online recording remains open
Archive of previous Study Events
"An Object of National Splendour": Somerset House and the British Empire
The Courtauld Gallery reopened its doors to the public on 19 November. As audiences return to its home in Somerset House, our Study Day explores this magnificent building in depth. Somerset House was the most significant public building project in Britain in the late eighteenth century, and originally housed a number of key government offices, including the headquarters of the Navy Board, alongside England's major learned societies. Our Study Day investigates the building's sophisticated construction and external ornamentation, as well as its function and symbolic role within a wider network of British imperial spaces and architectures.Speakers: Kyle Leyden, Dr Emily Mann, Dr Anne Puetz
Moderated by Dr Anne PuetzNB Booking has now closed for this event
This event has passed.
Reflecting on Van Gogh's Self-Portraits
Saturday 12 March 2022, 11:00 – 13:00 – this event has now finished
Dr Karen Serres in conversation with Dr Anne Puetz
Today, Vincent Van Gogh's paintings achieve fantastic sums at auctions, his style is unmistakable, and his popular recognition arguably the highest of any modern painter. Collectively, we feel that we 'know' this artist.  The Courtauld Gallery's exhibition Van Gogh's Self-Portraits (3 February – 8 May 2022), the first ever devoted to the artist's self-portraits across his entire career, asks us to think again, drawing on new research about his social networks, and about the works themselves.   Exhibition curator Dr Karen Serres will reflect on both entrenched myths and the new perspectives gained about Van Gogh as man and artist.
Object/Subject: Modern Women in Impressionist, Post-Impressionist and Expressionist Art
Saturday 14 May 2022, 11:00-13:00
Dr Anne Puetz and Dr Niccola Shearman
Women feature prominently in a number of key works from The Courtauld's  modern collections, appearing as barmaids, nudes, dancers or fashionable sitters in portraits.  Looking beyond our own collections, it is clear that in much avant-garde art – mostly painted by men – women abound as 'subject-matter'; as objects to be looked at, to put it another way.  This event foregrounds a number of striking women artists of the later nineteenth and early twentieth centuries, including Berthe Morisot, Gabriele Münter, Marianne Werefkin and Paula Modersohn Becker, and explores the connections between women (as subject-matter and as agents) and wider nineteenth-century concepts and connotations of modernity.  We shall look closely at the ways nineteenth century attitudes to women and their experience reveal themselves in paint, and ask how these differ when the woman herself is the producer of the work.  Progressing into the early twentieth century, we shall discuss the boundaries to be negotiated by female painters, considering the ways in which they bridged the gap between their desire to work in a man's world, and society's expectations of an appropriate feminine identity. For each of these artists, complex questions of creative agency are at stake.
This event has now finished; and online booking is closed