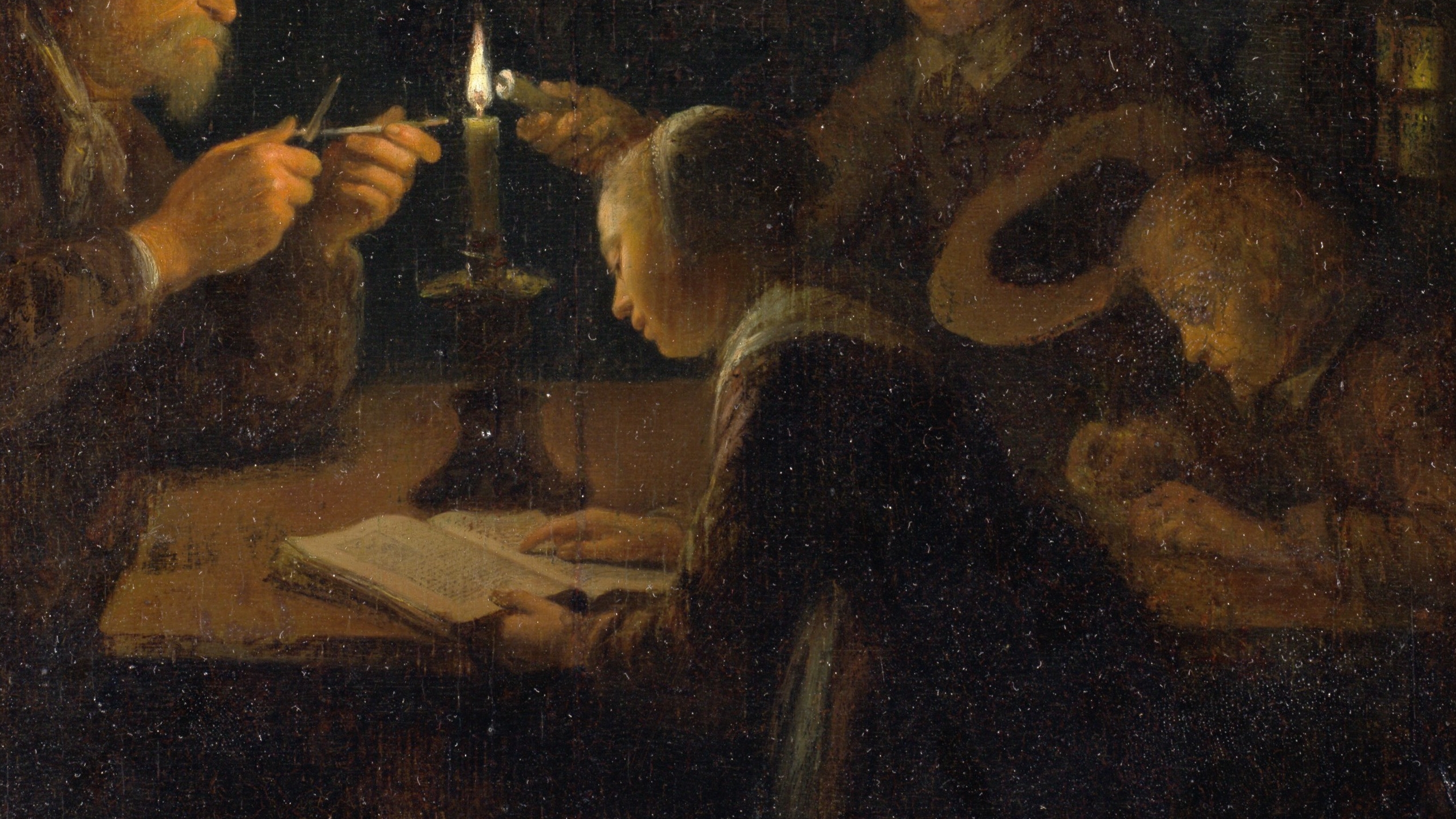 Evening Study at The Courtauld
In addition to our established Tuesday evening lecture series Showcasing Art History – now also online – we have created a new evening study programme for all those who find it difficult to make time for art history during the working day.
Van Eyck at the
Burgundian court
NEW ADDITION TO THE SUMMER SCHOOL ONLINE
Wednesday and Thursday evenings over 3 weeks, Wednesday 13 July – Thursday 28 July, 19:00-c.20:15/30 [London]
Dr Richard Williams
£395
Online. 10 pre-recorded lectures and Live Zoom seminars on Wednesday and Thursday evenings.
The paintings of Jan van Eyck and his contemporaries in the fifteenth-century Netherlands are examined in this course in their wider context and from fresh perspectives. These works have been admired for defining a revolutionary new approach to painting but they should also be understood within the material culture of their time…
Find out more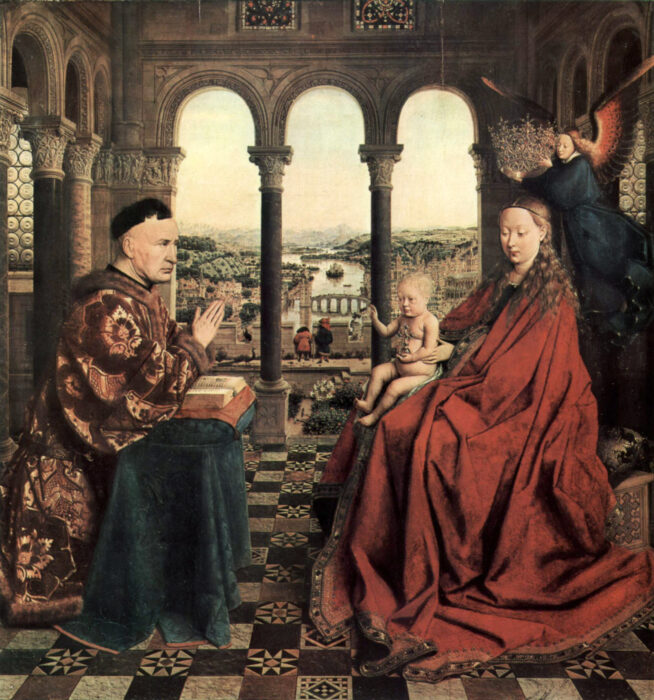 Making Sense of Abstraction: Roots, Context and Meaning
NEW
Evening study online + visit
Emily Christensen
£195; a £45 supplement for the optional visit
Online. 5 pre-recorded lectures. Live Zoom seminars on Wednesday evenings from 14 September to 12 October, at 18:00 – 19.15. If student numbers make it necessary, we will teach in two groups, with the second group scheduled for 19.30-20.45. An optional in person course visit on Saturday 8 October 10:00-13:00.
In spite of its perceived complexity and elitism, abstraction became one of the most dominant expressions of modern art.  Ranging across early European manifestations in the work of artists like Kandinsky, Malevich and Mondrian, to later permutations by American Abstract Expresionists and artists like Ibrahim El-Salahi, this course explores the nature, origins, meanings and reception of this fascinating mode of visual expression.
Find out more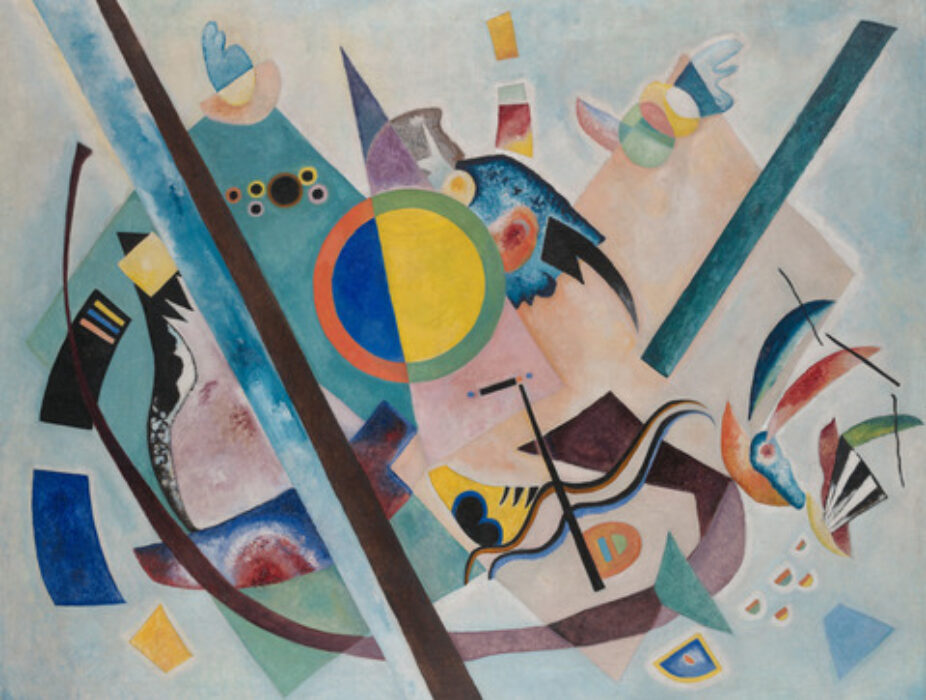 Newfound Lands?
European images of foreign places and cultures, c.1550-c.1700
NEW
Evening Study + visit
Dr Thomas Balfe
£465
At our Vernon Square campus, Friday evenings, 16 September to 14 October, 18:30-21:00, and a course visit on Saturday 15 October 10:00-13:00
In the wake of the Columbian voyages, European nations' colonial and trading ventures in the Americas, Asia, Africa, the arctic and other parts of the globe led to the 'discovery' of unfamiliar people and places that fascinated and perplexed audiences at home…
Find out more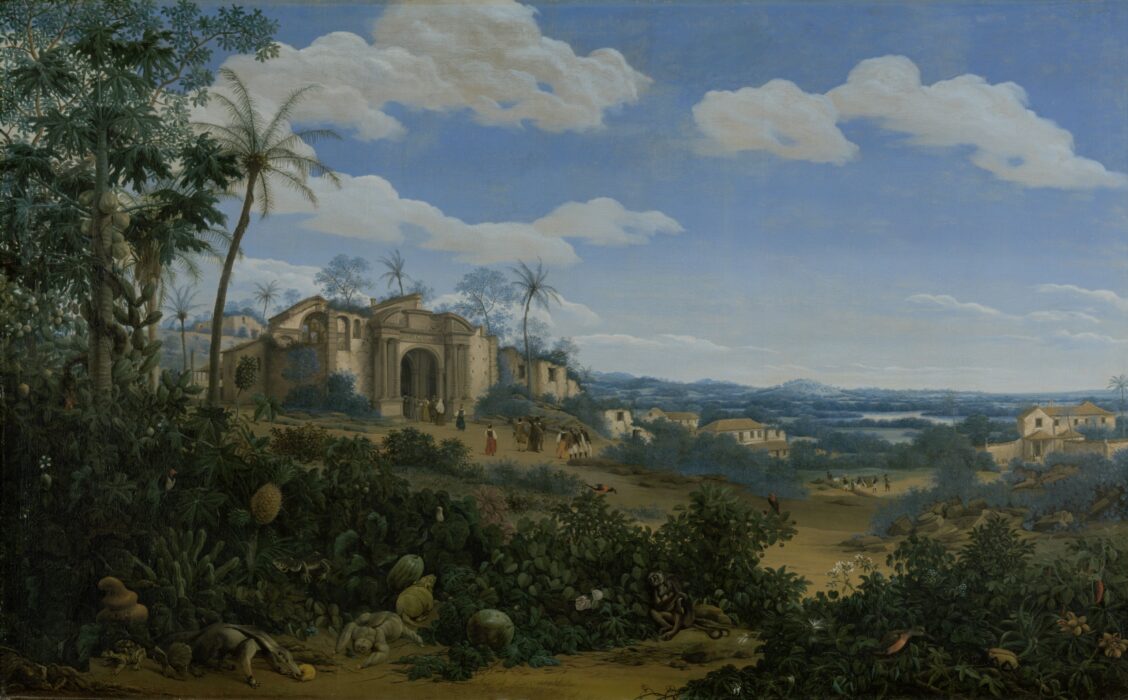 [Archive] Making Sense of
Ideas on Art:
A Beginner's Course in Art theory, c.1800-c. 2000
Dr Matthias Vollmer
£195
Online. 5 pre-recorded lectures. Live Zoom seminars on Wednesday evenings from 23 March to 20 April 18:00-19:15 [London time]
An in-depth look at some of the influential thinkers who have shaped art history, including Wilhelm Friedrich Hegel, Arthur Schopenhauer, Wilhelm Worringer, Nelson Goodman, David Freedberg, Gottfried Boehm and Lambert Wiesing.
Find out more