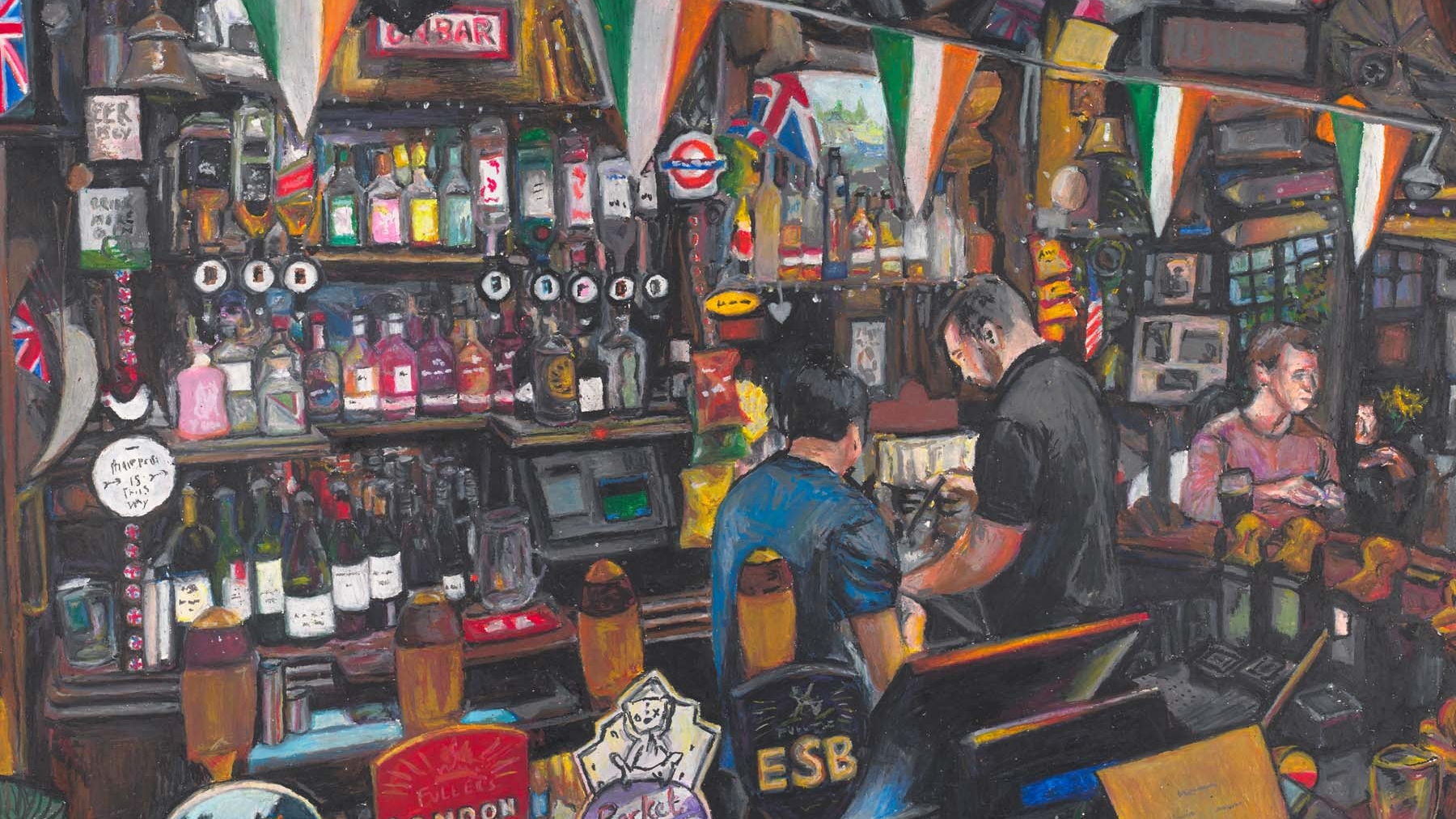 Reworking Manet display featuring works by students from across the UK to open at The Courtauld Gallery
This October, a new display showcasing the creativity and imagination of young people responding to Édouard Manet's A Bar at the Folies-Bergère (1882), will go on display in The Courtauld Gallery Project Space. 
Reworking Manet will feature an outstanding selection of works, created by students aged 14–18 from across the UK, demonstrating the breadth of contemporary creative responses to Édouard Manet's famous painting in The Courtauld's collection. These reworkings explore an impressive breadth of themes which seek to question important issues in our everyday lives. 
A live project brief was developed by The Courtauld's Learning team in collaboration with a group of young people and Turner Prize winning artist and Courtauld alumni, Jeremy Deller in 2022, and opened to UK wide submissions in Spring 2023. 
Young people were encouraged to research, interrogate and create a personal response to the painting in any media, either working collaboratively, or independently.  By exploring aspects of the painting, from its materials and techniques, historical context and hidden meanings, participants could draw out contemporary parallels and respond creatively to what they discovered. 
Reworking Manet is the first exhibition of work by students participating in The Courtauld's Schools and Young People's programmes to be displayed in The Courtauld Gallery since it reopened in November 2021. 
Reworking Manet 
18 Oct 2023 – 18 Feb 2024 
Project Space 
Included with Gallery Entry