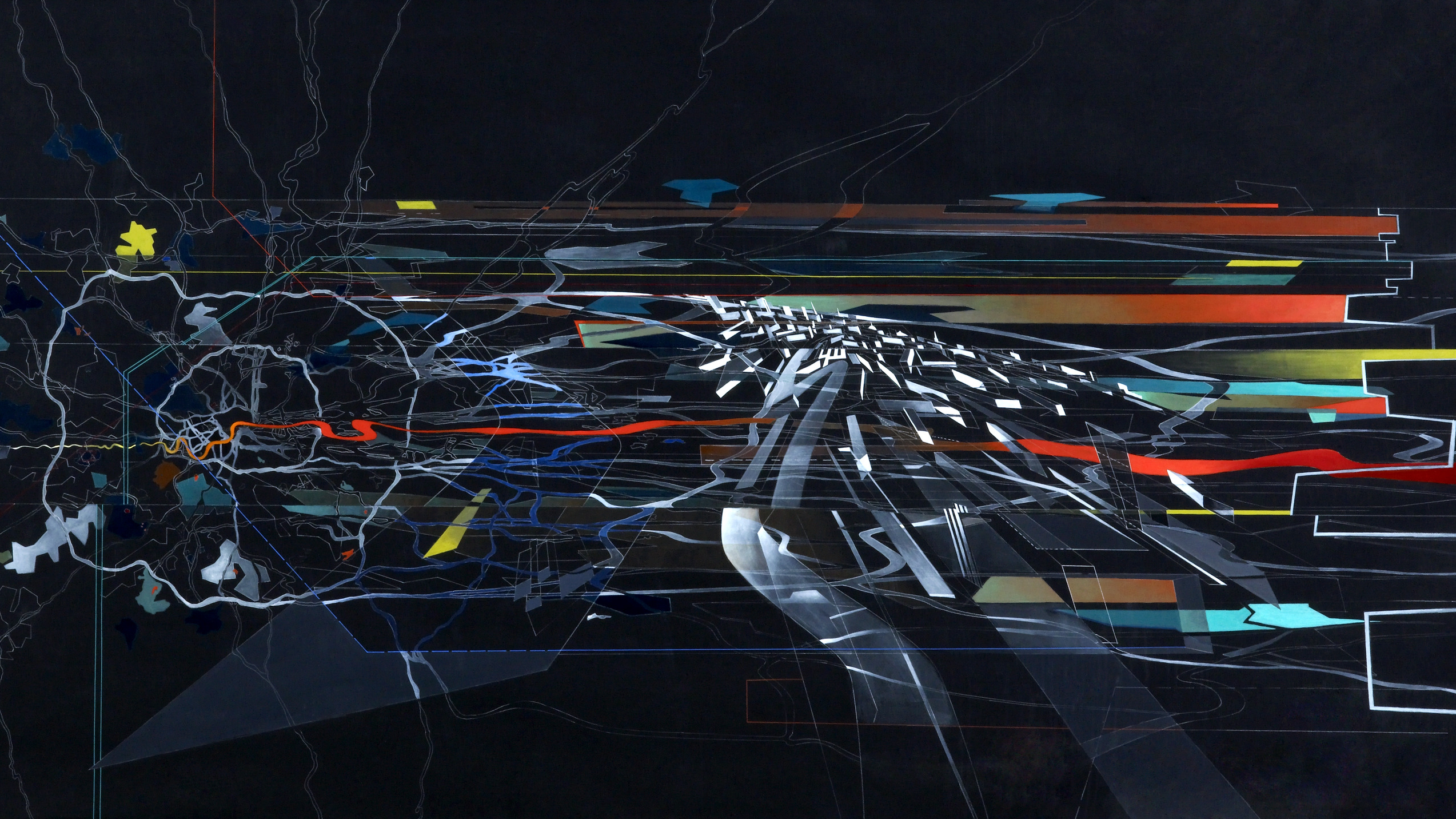 News Archive 2022
The Courtauld's MA Curating the Art Museum students launch their 2022 exhibition in collaboration with the Zaha Hadid Foundation
The Courtauld's MA Curating the Art Museum students are excited to launch their 2022 exhibition, Zaha Hadid: Reimagining London.
Zaha Hadid: Reimagining London
Zaha Hadid Foundation
8 June – 2 July 2022
The inaugural exhibition to be held at the Zaha Hadid Foundation, Zaha Hadid: Reimagining London will run from 8 June – 2 July 2022. Located at the site of the globally renowned architect's former office in Clerkenwell, the exhibition delves into the collections and archives of the Foundation. Uncovering rare and unseen works, including personal sketchbooks, from over forty years of practice, the exhibition reveals Hadid's radical reinventions of London.
Hadid was one of the most influential architects of the past century. She was the first woman to be awarded the Pritzker Architecture Prize and the first and only solo woman to be awarded the Royal Gold Medal for architecture. Born in Baghdad, Iraq, Hadid emigrated to London in 1972 to study at the Architectural Association (AA) and lived and worked in the city for the rest of her life. Despite the phenomenal range and scale of building projects that Zaha Hadid Architects has realised across the globe from the 1990s, relatively few projects came to fruition in the city she adopted as home in her lifetime. And yet from her student years, Hadid was profoundly inspired by London's complex cityscape. This exhibition assembles her visions for the city for the first time.
Hadid's reinventions of London are expressed through a wide variety of media. Paintings, drawings, collages, and models reveal her distinctive thought process and innovative design methods, shown in projects ranging from utopian imaginings to competition entries and finished buildings. Her designs both slice through and layer on top of London's dense urban fabric. The new and the old coexist in dynamic equilibrium.
Zaha Hadid: Reimagining London is curated by students from the Courtauld Institute of Art's MA Curating the Art Museum programme. The exhibition is organised in collaboration with the Zaha Hadid Foundation and runs as part of the London Festival of Architecture.
The exhibition will be accompanied by a programme of live events, including a late evening opening in conjunction with the London Festival of Architecture, an In Conversation with renowned British architect Nigel Coates, and 'On the Edge': is the role of women changing in architecture?, a panel discussion on the intersection between architecture and gender.
Zaha Hadid: Reimagining London
8 June – 2 July 2022
Zaha Hadid Foundation, 10 Bowling Green Lane, London, EC1R 0BQ
Opening Hours: Tuesday–Saturday, 11am–5.30pm
Free admission
Public events programme:
Friday Night Late Opening – 10 June, 6–8pm
'On the Edge': is the role of women changing in architecture? Panel Discussion – 16
June, 6–8pm
In Conversation with Nigel Coates – 30 June, 6:30–8:30pm
For more information, please contact: courtauldmaexhibition2022@gmail.com
Find Us:
Facebook: /macurating
Instagram: @macurating
Twitter: @macurating