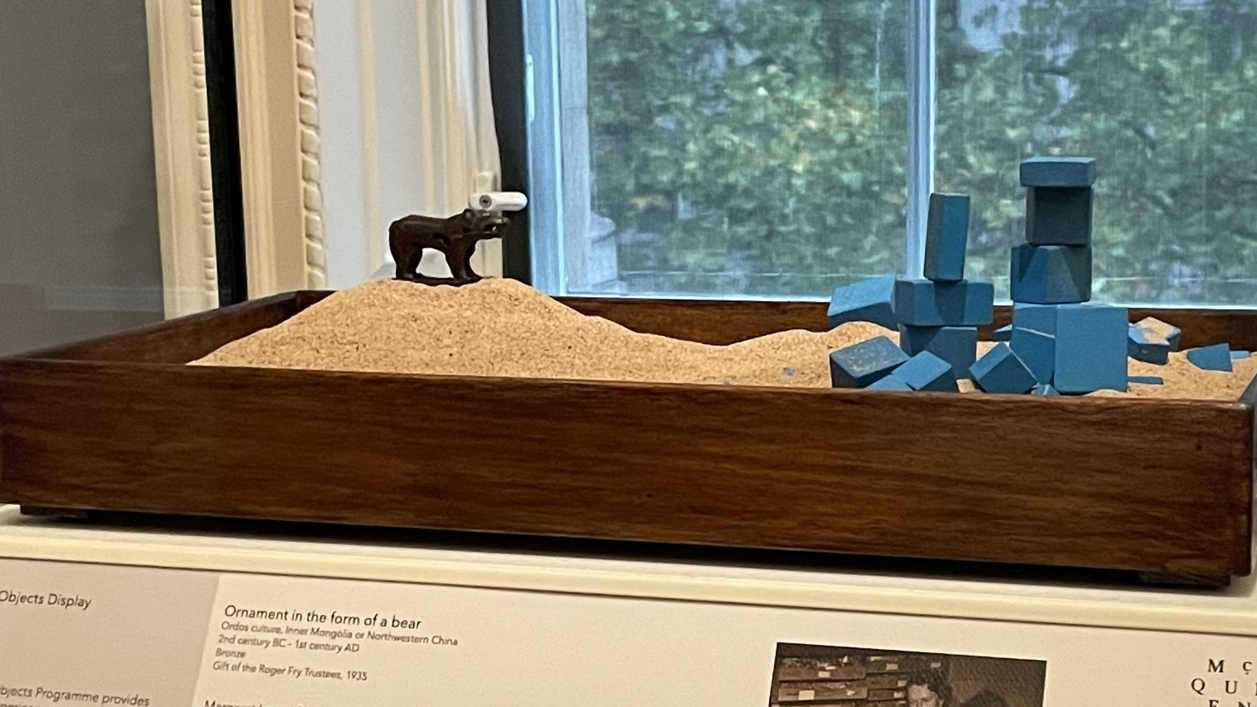 Latest Illuminating Objects project now on display at The Courtauld Gallery 
The latest project as part of The Courtauld's Illuminating Objects internship programme is now on display in the Gallery.
Launched in 2012, the Illuminating Objects internship programme is supported by McQueens Flowers and explores some of the ornate, unusual and largely unknown objects in The Courtauld's sculpture and decorative arts collections.
Delivered in partnership with young scholars outside the History of Art in a wide range of disciplines including design, psychology, anthropology, theology and the sciences, and with partner higher education institutions, the interns focus on researching one object in our collection that sparks their curiosity.
Their project culminates in their research being presented online, and the object being displayed in a dedicated showcase on the second-floor galleries at The Courtauld.
The latest project explores an ancient bronze ornament in the form of a bear, formerly owned by the influential art critic, painter and writer Roger Fry (1866 – 1934), from a mental health perspective.
The bear is part of a small group of ancient nomadic and Chinese bronze pieces that Fry owned – mostly harnesses and small animal-shaped ornaments, and was given to The Courtauld by the Trustees of Fry's Estate in 1935, along with his collection of modern paintings and artefacts spanning many cultures, times and geographies.
The latest Illuminating Objects interns are Isabel Hendley and Danny Kitchener, who are studying a Master's degree in Art Psychotherapy at the University of Roehampton.
Their course brings together key theories in social, biological and psychological development to support clinical training with children and adults. They are excited to have the opportunity to demonstrate important elements of their discipline as part of The Courtauld's Illuminating Objects Internship.
Illuminating Objects is supported by McQueens Flowers.