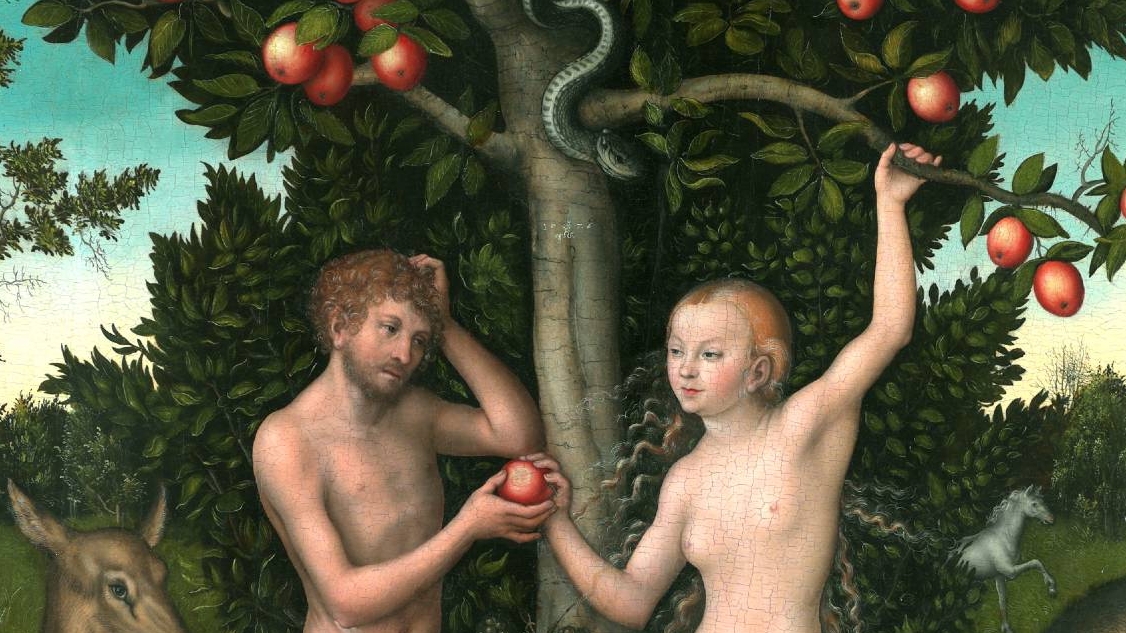 News Archive 2021
The Courtauld's MA Curating the Art Museum students launch their 2021 exhibition
Today, The Courtauld's MA Curating the Art Museum students launched their 2021 exhibition, titled Both Sides of Here: Artistic Encounters at the Threshold.
Organised by ten emerging curators from across the UK, Europe and the US, Both Sides of Here is a digital exhibition accompanied by a physical element in the form of a public sculpture map around London.
The exhibition explores real and conceptual thresholds by looking at artworks that capture the richness of human experiences, exploring themes of gender, sexuality, architecture, the body and states of consciousness, while also addressing the threshold in terms of access, privilege and social mobility.
Works by 30 artists from The Courtauld's collection and the Arts Council Collection, including Édouard Manet's A Bar at the Folies-Bergère (1882), Lucas Cranach the Elder's Adam and Eve (1526) and Francis Bacon's Head VI (1949) are presented in the exhibition with new and refreshing perspectives. These masterpieces are brought into dialogue with more contemporary pieces such as Rachel Whiteread's Untitled (6 spaces) (1994) and Damien Hirst's Relationships (1991), in a series of rich and revelatory configurations.
The exhibition also includes new acquisitions, such as an outstanding modern drawing by Henri Michaux from the collection of the late Howard Karshan, presented to The Courtauld by his wife, the artist Linda Karshan, as part of a major gift announced in February 2021. Karshan's own work is also featured in the exhibition.
Both Sides of Here is accompanied by video and audio elements including artist interviews and studio visits, and by a fully illustrated exhibition catalogue with newly commissioned essays. The public can also enjoy a series of outdoor sculptural encounters that critically reinterpret a series of existing public sculptures in London, including John Maine's Arena (1983), located in front of the National Theatre. The sculptures will be signposted with QR codes that will refer visitors back to the main digital exhibition.
View the exhibition at bothsidesofhere.courtauld.ac.uk