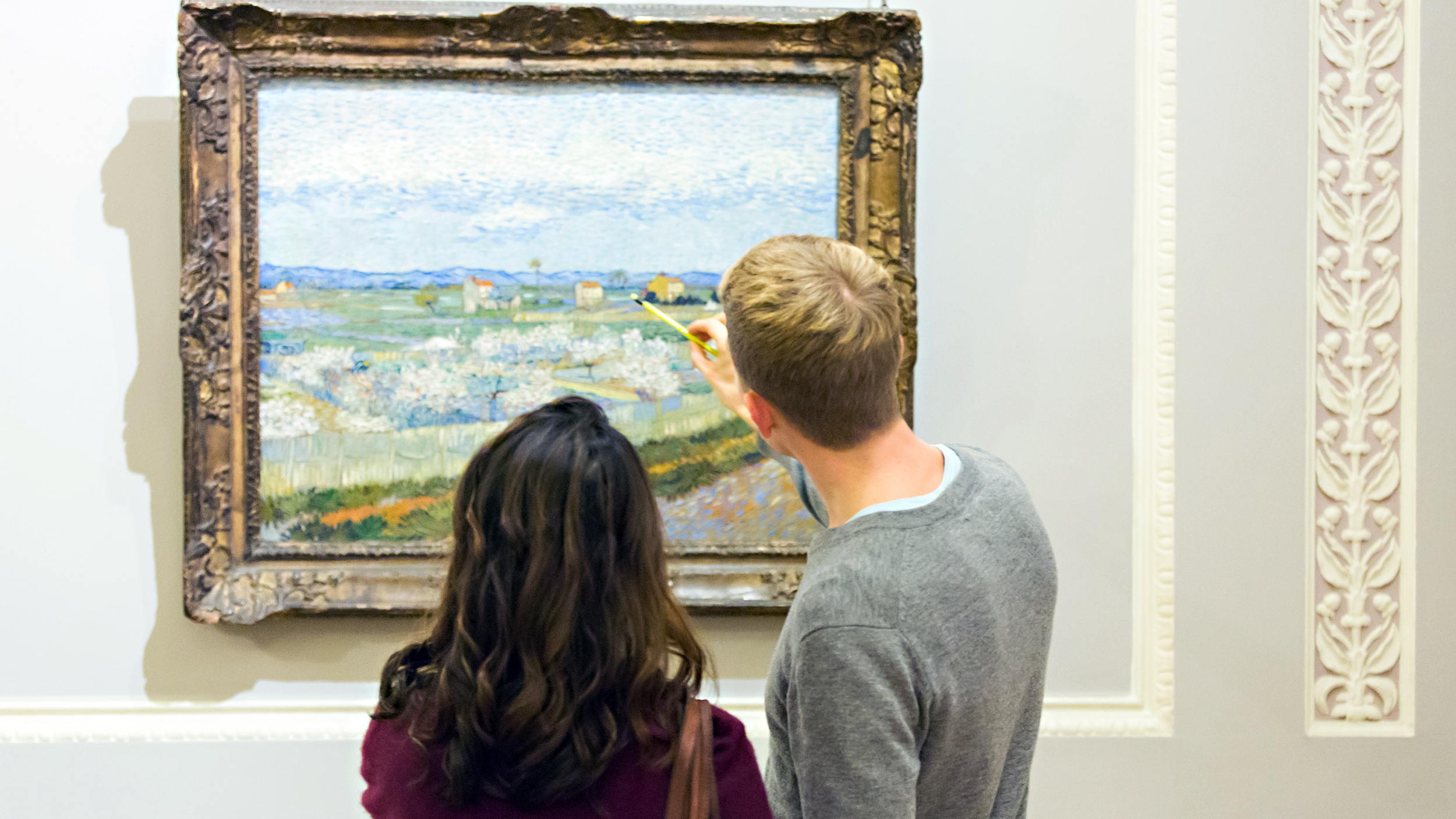 News Archive 2021
The Courtauld launches new Friends membership
The Courtauld Gallery has today announced its new Friends membership scheme, ahead of the reopening of the Gallery.
Following the most significant modernisation project in the history of The Courtauld Gallery, Friends will have ample opportunity to become reacquainted with masterpieces from the collection, as well as enjoy the Gallery's programme of temporary exhibitions, as year-round access to the Gallery is just one of the benefits of being a Friend.
Becoming a Friend provides priority access to the Gallery, including important historic spaces like the spectacular LVMH Great Room and the Blavatnik Fine Rooms, which have been beautifully restored and reimagined to create a remarkable setting for our world-famous collection.  Friends also have the opportunity to interact with the global Courtauld community, including illustrious alumni and other leading curators, conservators and art historians.
Visitors can choose one of three new membership levels including Friend plus guest, which allows Friends to enjoy The Courtauld's spaces and exhibitions with a guest by their side. As a special introductory offer, everyone who joins as a Friend plus guest throughout October will get an extra month of membership for free.
Joining the Friends will also unlock privileges such as pre-sale tickets to the highly anticipated Morgan Stanley Series exhibition, Van Gogh Self Portraits and other temporary exhibitions (exact access to pre-sales depends on the time of joining).
Friend – enjoy free unlimited entry for one

£5.50 a month by Direct Debit
£61 a year by Direct Debit
£66 a year by credit/debit card
Friend plus guest – share unforgettable experiences

£7.50 a month by Direct Debit
£85 a year by Direct Debit
£90 a year by credit/debit card
Friends' Circle – help shape the future of art history

£42 a month by Direct Debit
£500 a year by Direct Debit, or by credit/debit card
£120 benefits, £380 suggested donation
Benefits of Friends membership
The benefits below represents just some of the advantages of Friends membership. For a full breakdown of the benefits of each tier of membership, please visit our Friends page. 
Priority benefits
Free, priority and unlimited entry to The Courtauld Gallery, collection displays and exhibitions
Priority booking to selected events, lectures and debates
Advance notice of art history short courses
Exclusive events
Curated programme of ticketed members' events
Member-only viewing opportunities and members' days
Priority booking and discount to the annual Courtauld Party
Discounts and offers
10% discount in-store and online at The Courtauld Shop
10% discount in the Art Cafe
Exclusive offers from our respected partners
Curated content
Monthly Friends e-newsletter
Annual magazine The Courtauld News
Becoming a Friend helps support The Courtauld's work to advance how we see and understand the visual arts, as an internationally-renowned centre for the teaching, research of art history, as well as major public gallery. This includes offering free access to The Courtauld Gallery for students and under 18s; supporting our student body; and a wide range of schools and community work.
For terms and conditions, please visit courtauld.ac.uk/friends.
Join the Friends Membership Programme
Learn more about the benefits of becoming a Friend
Friends