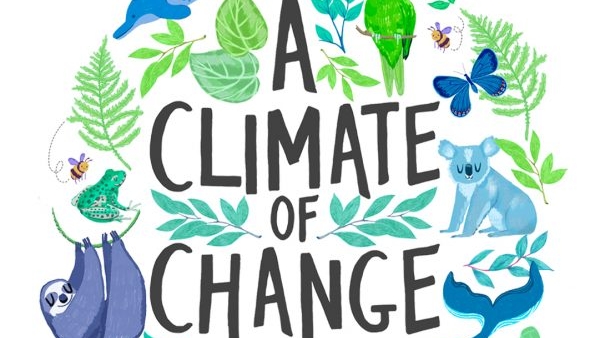 News Archive 2020
The Big Draw Festival programme announced
The Courtauld is delighted to announce its free programme for next month's The Big Draw Festival, taking place on 10 October from 11am – 3pm (BST) and invites families and drawing enthusiasts of all ages to come together online, draw, explore and be part of the world's biggest community of drawing enthusiasts for an afternoon.
The Big Draw Festival is a worldwide celebration of drawing and promotes the universal language of drawing as a tool for learning, expression and invention. The Festival is made up of a collection of thousands of creative events, activities and workshops across the globe run by organisations big and small; from individuals to entire cities.
This year's event will be hosted online due to ongoing COVID-19 restrictions and will be themed 'The Big Green Draw Festival' #ClimateOfChange, focusing on the relationship between people and our living environments and ecosystems; highlighting how we live today and the ways in which we do and do not harmonise with nature.
Artists, creators, makers and experts including Usarae Gul, Kathryn Poole, Aurelia Lange, Rachel Sloan, Charlotte De Mille, Ade Adesina and Sam Hodge will all host free workshops as part of The Courtauld's Big Draw Festival for all the family to get involved in. Sessions include creating a mythological creature using recycled paper and mark making in the 'Collage Creatures' session inspired by works in our collection, ink making using kitchen utensils, oils and leftover onion skins, exploring the theme 'Habitat' in the 'Inside and outside' workshop and getting up close and personal with five rarely seen works in a virtual session in our Prints and Drawing Study Room.
These short demonstrations are designed to inspire each of us to create more with what we have in our homes, help draw attention to the effects of climate change and to enjoy works from The Courtauld's prints and drawings collection.
11 – 11.30am: Collage Creatures with Usarae Gul
11.30am – 12pm: Inside and Outside with Aurelia Lange
12 – 12.30pm: Exquisite Animals with Kathryn Poole
12.30 – 1.15pm: Open House: Behind the scenes access to the Prints & Drawings Study Room with Rachel Sloan
1.15 – 1.30pm: Break
1.30 – 2pm: Drawing with Trees with Sam Hodge
2pm – 2.30pm:  Hand Printing Summer Flowers with Ade Adesina
2.30 – 3pm: Ink Making with Charlotte de Mille
Follow The Big Draw Festival on social media using #BigGreenDraw #ClimateofChange #BigDrawTurns20