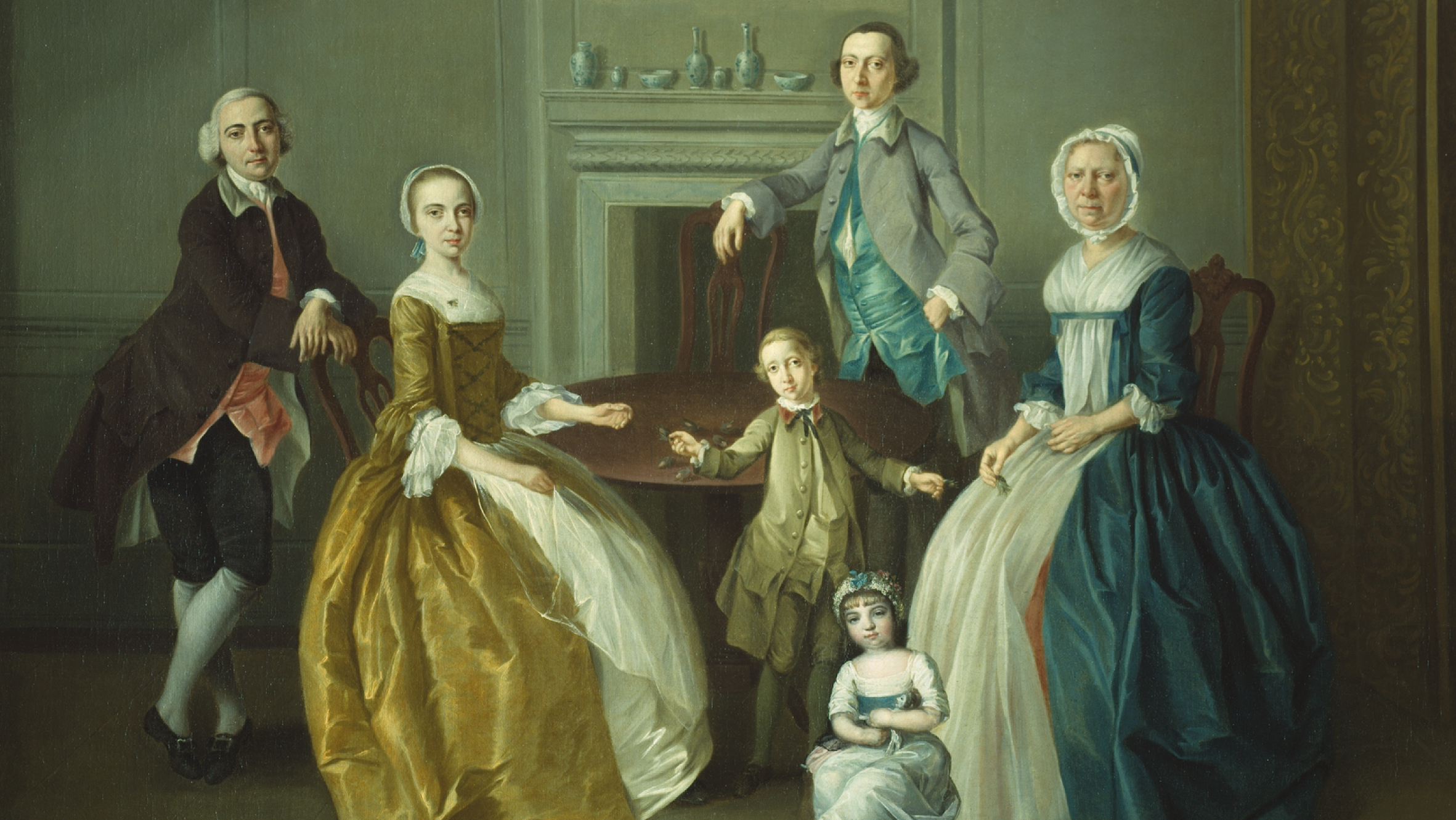 News Archive 2020
The Courtauld Research Forum announces its autumn events programme
The Courtauld Research Forum is pleased to announce its autumn digital events programme, including series 3 of Open Courtauld Hour, our weekly digital instalment on all things art history.
Open Courtauld Hour is an online miniseries providing one-hour packages of pop-up talks, performances and in detail object study sessions that explore and celebrate The Courtauld's collection, research in art history, curation and conservation. The series has been enjoyed by over 20,000 people to date and our upcoming monthly episodes will touch on pertinent issues and give attendees the chance to access, engage and read art and art history through a different lens.
Open Courtauld Hour
Upcoming episodes include 'British: Art, Immigration and Migration' on 5 Nov which will both trace and celebrate the voices, stories and perspectives of immigrants and migrants which have often been hidden or displaced from the mainstream narrative of 'art history'. We will consider the cultural obstacles immigrants and migrants faced and face when arriving in the UK and will be joined by speakers including Anna Eavis (Curatorial Director at English Heritage), Farhanah Mamoojee (Founder of Ayah's Home) and Sarah Macgougall (Director Designate at Ben Uri Gallery). Thembe Mvula (South African writer, poet, performer, facilitator) will also reinterpret The Courtauld's collection through a one-off poetry performance.
Episode 3 – Rainbow Lenses – on 3 Dec will unearth previously obscured LGBTQIA+ histories in art institutions and museum spaces and will explore history of art's potential to not only teach us about the past but also its capacity to illuminate the kind of future we hope to paint. Speakers include The Vagina Museum, Dan Vo (Museum queerator and freelance consultant and Project Manager Queer Heritage and Collections Network at Art Fund), Edwin Coomasaru (Associate Lecturer at The Courtauld), Andrew Cummings (PhD student at The Courtauld), Tilly Scantlebury (PhD student at The Courtauld) and Jay Hulme (An award winning transgender performance poet, speaker and educator.)
A special episode, Rethinking Gauguin, was hosted on 1 Oct to examine The Courtauld's most recent acquisition — Paul Gauguin's Avant et après —and explore Gauguin's relationships with travel and fellow artists, such as Van Gogh, and unearth his selective storytelling in a manuscript that has never before been displayed to the public. Watch it here.
Other highlights in The Research Forum's events programme include:
Afterlives of the Kingdom of Haiti, 1820-2020 on 6 Oct, a webinar focusing in particular on the strong connections forged between Britain and Haiti. It will explore issues relating to Haitian history and heritage, numismatics, transatlantic artistic production, dress and music produced in or on behalf of the Kingdom of Haiti. The event will be led by experts in the field – joining virtually from the UK, US and Haiti – and will offer an introduction to the historical context surrounding these transatlantic cultural connections as well as a series of short talks on more focused topics.
New Politics, new methods: James Barry's printmaking at the time of the American Revolution on 26 Oct will examine the work of the Irish artist James Barry (1741-1806), whose prints grapple with a set of key questions: how to represent the present in relation to the past and the future; whether to see history as progressive and forward-moving, or to envisage the possibility of rupture in which time might loop back or leap ahead to produce something entirely new.
Why has the occult become such an important image for fourth–wave feminism? Turner Prize Winner Tai Shani's work presents a profound and complex investigation into the relationships between feminism, magic, and time. Join Tai along with Dr Edwin Coomasaru and Dr Rachel Warriner from The Courtauld for Feminism's Occult Imagination: Artist Tai Shani on 19 Oct.
'Dogs of the world unite': Keith Haring and New York's queer canine imaginary, on 16 Nov explores what Haring's proliferating dog imagery can tell us about queer desire and urban alienation, the brutal dehumanisation of queer people in New York in the 1970s, and the imaginative modes of kinship that it produced.
The Big Draw Festival
The Courtauld is also hosting an action-packed programme of digital workshops and activities as part of The Big Draw Festival this Saturday (10 Oct) from 11am – 3pm (BST) and invites families and drawing enthusiasts of all ages to come together online, draw, explore and be part of the world's biggest community of drawing enthusiasts for an afternoon. Book free tickets.
Discover the full Research Forum events programme and book your tickets