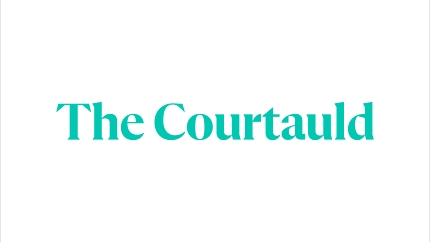 News Archive 2020
The Courtauld moves to online learning for the remainder of the Autumn Term
With London having moved into Tier 2 and become an area of high Covid-19 risk, The Courtauld has taken the difficult decision to move the majority of our teaching and learning online for the rest of the Autumn Term. We believe this decision prioritises staff and student safety. It has been taken after consultation with a wide range of people in our community, including the Students' Union and Trade Unions.
At this time, our Conservation and Technology students will continue to undertake face-to-face studio practice. Vernon Square, the Library and Common Room will also remain open for pre-booked workspace and Click and Collect services.
We believe this decision will give our students greater certainty, and reduce the potential impact of self-isolation or illness. It should also provide students with more teaching time, due to lack of building restraints, and support equality of access to learning for all students – we remain confident that we can deliver online learning of the highest standard.
We are however aware that we need to do everything we can to support students with online learning, and prevent isolation. As well as providing support with IT equipment, we will be surveying all students about their engagement with online learning. We are looking at how else we could open up Vernon Square to students who feel comfortable using it, and have an active Students' Union programme. We will also continue to support students living in Duchy House, our accommodation, as well as to promote our wellbeing and hardship services to all students.
We still hope to return to face-to-face teaching in the Spring Term, but unfortunately, we are not yet in a position to provide absolute clarity on whether this will be possible. We believe we could do so safely if wider conditions change – but these are difficult to predict right now. We are now working on a roadmap to show how we would make decisions about potentially returning to face-to-face teaching in the Spring Term, and will share our plans with staff and students by the end of this term.