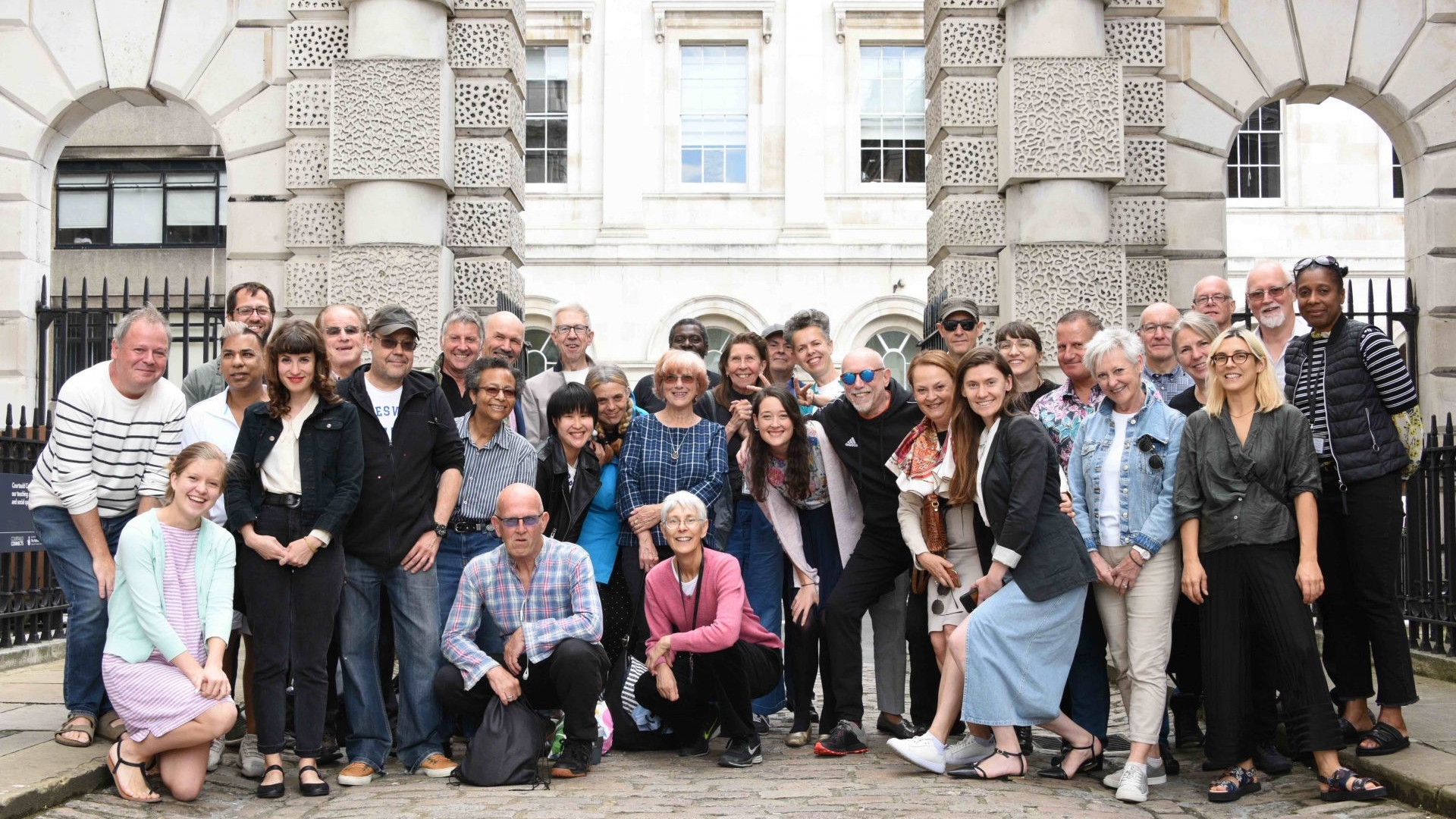 News Archive 2020
The Courtauld celebrates its volunteer community
This week (1 – 7 June) is National Volunteers' Week, an annual celebration of the contribution millions of people make across the UK through volunteering.
Volunteers are at the heart of The Courtauld's vision to make art for all and this week we will be recognising the extraordinary work and efforts of all our Courtauld volunteers across our social media channels.
Since March 2017, volunteers have played a huge part in the major digitisation of our Conway Library collection, which consists of over one million images of world architecture, sculpture, applied arts and medieval manuscripts.
Part of our 'Courtauld Connects' transformation project, volunteers are helping to make the entire Conway Library collection available online as high-resolution images so that a wider range of people can access them. and so that the Library will be easier to search and use as a research and educational resource.
Our innovative volunteer programme is part funded by the National Lottery Heritage Fund and has enabled over 900 volunteers to learn new skills and receive training in areas such as cataloguing and photography. The Courtauld has also worked in partnership with a range of organisations such as BeyondAutism, the Terrence Higgins Trust and My Action for Kids to ensure that volunteering can be an experience enjoyed by all.
Our amazing digitisation volunteers have so far donated 25,256 hours of their time to the project and the Digitisation Department has come up with innovative ways for volunteers to continue to contribute from home during the current pandemic – in fact, they've collectively contributed 1,000 hours of their time and counting since March.
Several of our Digitisation volunteers have been so inspired from their time volunteering with our collections that they have gone on to study related courses at Postgraduate level and short courses.
Tom Bilson, Head of Digital Media said: 'Offering our digitised photographic collections to a wide public audience  – without barriers or preconceptions  – means that we choose to include that same audience every step of the way in their creation.  Our volunteers' efforts, both intellectual and physical, run through every part of this project. National Volunteers' Week offers us the chance to cherish and celebrate their creativity, dedication and insight.'
Our volunteering programme also extends across the UK through our National Partners programme. Whilst The Courtauld Gallery is closed for redevelopment, we have partnered with 7 museums and galleries including The Herbert in Coventry, The Ulster Museum in Belfast, The Harris Museum in Preston and Braintree District Museum to provide unique opportunities for more audiences to engage with our collection. This includes a programme of community-based volunteering activities that draw on the social and industrial history of Courtaulds Ltd, the company that was established by our founder Samuel Courtauld.
Since 2017, volunteers have been taking as part in our National Partners programme across the UK. Our partnership with The Herbert saw 10 volunteers produce a film of memories of former employees which ran alongside the recent Radical Drawing exhibition. Meanwhile our partnership with Braintree District Museum saw 9 volunteers trained in oral history and editing, and their recordings were used as part of an interactive display in the Courtaulds exhibition. In Greenfield, 5 volunteers ran drop-in Story Shops across two weekends attended by over 100 people.
We will be sharing highlights across our social media channels throughout this week to recognise the fantastic contributions of The Courtauld's volunteering community.