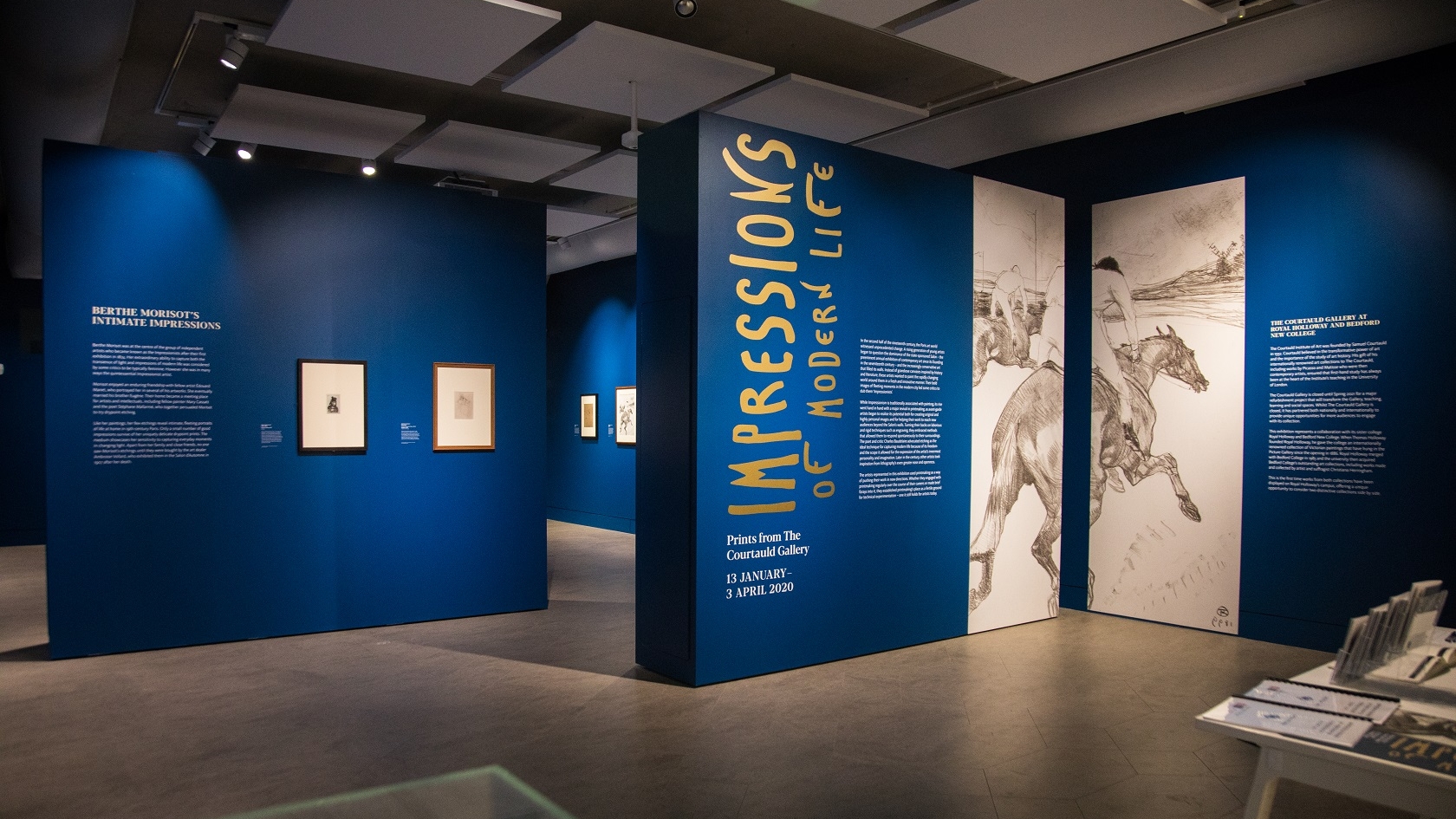 News Archive 2020
Explore our Impressions of Modern Life exhibition online
In partnership with Royal Holloway, University of London, we are delighted to present a new online tour of our Impressions of Modern Life: Prints from The Courtauld Gallery exhibition.
The exhibition opened at the Royal Holloway Exhibition Space from 13 January but closed early due to the coronavirus pandemic.
Impressions of Modern Life showcases 13 prints from our collection by world-renowned artists such as Édouard Manet, Paul Gauguin, Berthe Morisot and Henri de Toulouse-Lautrec, with additional narration by Rachel Sloan, Assistant Curator of Works on Paper at The Courtauld.
The online exhibition is an opportunity to learn about modern print culture and printmaking techniques, and to see modern life in Paris throughout the late 19th and early 20th century through the eyes of some of the world's most influential artists.
It also explores the process of printmaking at the turn of the century, as well as how and why these artists, most often celebrated as painters, were experimenting with this medium.