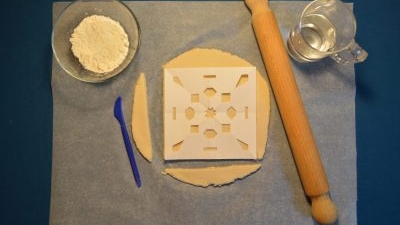 News Archive 2020
Free family fun with The Courtauld's new learning resources this summer holiday
If you're looking for inspiring, artistic activities to do as a family this summer, then look no further than The Courtauld's new range of free digital learning resources!
Created in response to some of the most famous works in The Courtauld Collection, the family activities have been designed by The Courtauld's Public Programmes team and encourage looking, exploring and creative skills.
You and your kids can learn to paint like an Impressionist and create a view from your window inspired by Camille Pissarro's painting, Place Lafayette; make Pointillist confetti in the style of French post-impressionist artist, Georges Seurat; create a 3D theatre inspired by Edgar Degas famous painting, Two Dancers on a Stage; or use salt dough to create a geometric tile inspired by The Courtauld's collection of Islamic metalwork.
Explore the full range of activities on The Courtauld website and share your creations with us on Twitter, Facebook and Instagram.