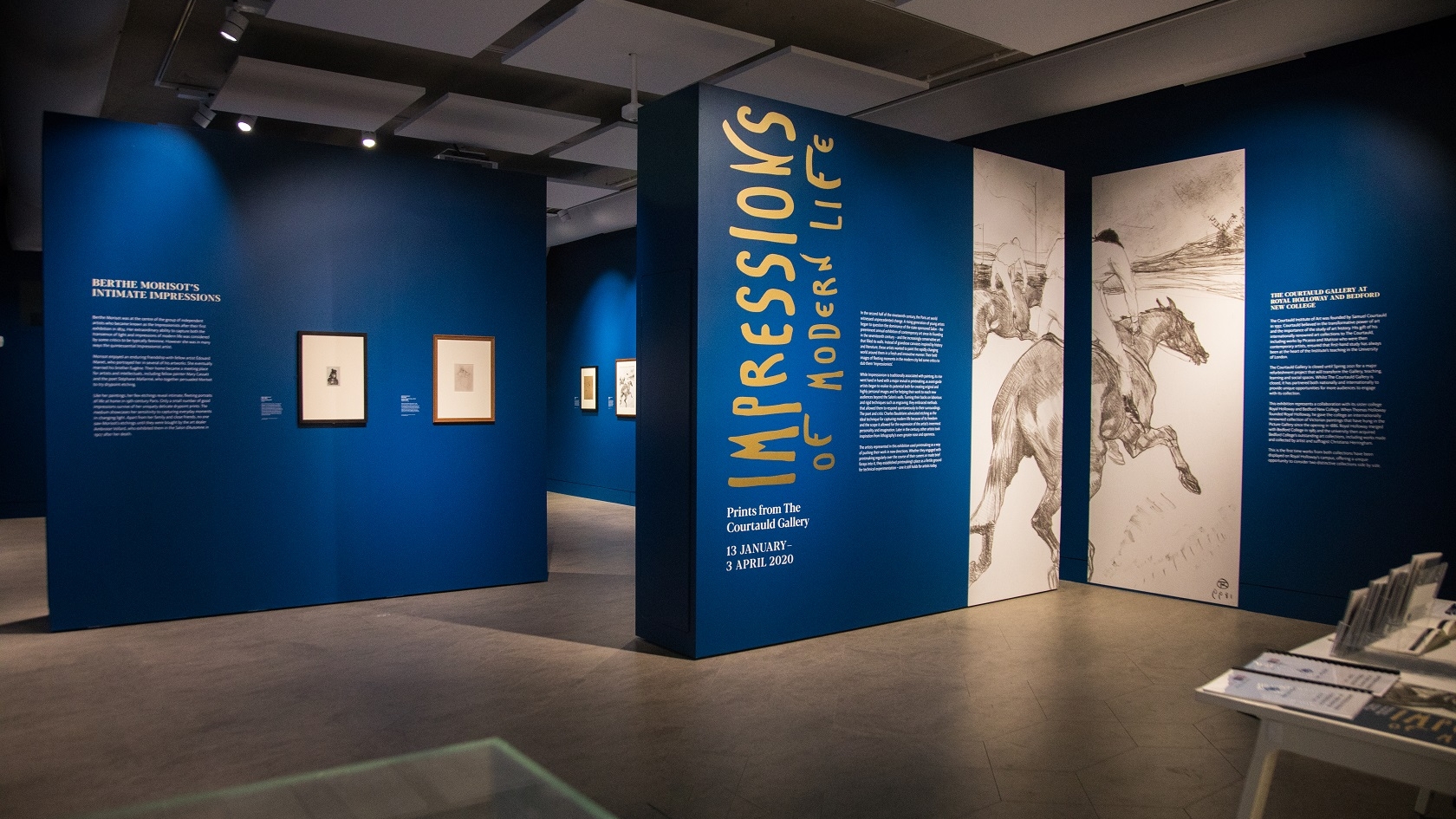 News Archive 2019
Impressions of Modern Life: Prints from The Courtauld Gallery to be exhibited at Royal Holloway for the first time
In partnership with Royal Holloway, University of London, we are delighted to present Impressions of Modern Life: Prints from The Courtauld Gallery, an exhibition showcasing 24 prints by world-renowned artists such as Pablo Picasso, Édouard Manet and Henri Matisse.
Impressions of Modern Life will be an opportunity to learn about modern print culture and printmaking techniques, and to see modern life in Paris throughout the late 19th and early 20th century through the eyes of some of the world's most influential artists.
The exhibition will also explore the process of printmaking at the turn of the century, as well as how and why these artists, most often celebrated as painters, were experimenting with this medium.
Dr Imogen Tedbury, Assistant Curator at Royal Holloway and co-curator of the exhibition with Dr Rachel Sloan, Assistant Curator at The Courtauld Gallery, said: "We're very excited about this exhibition, as works by Manet, Matisse, Gauguin and Picasso have never been exhibited in at Royal Holloway before. The exhibition will present a clear and enjoyable introduction to many of the artists associated with Impressionism and Post-Impressionism, as well as an introduction to the history and techniques of printmaking.
"As we have such a strong collection of Victorian artworks by leading British artists, it is wonderful to present this unique loan exhibition of graphic masterpieces by their pioneering French contemporaries."
Dr Barnaby Wright, Deputy Head of The Courtauld Gallery, said: "As a university art museum we are especially delighted to partner and collaborate with Royal Holloway, University of London colleagues. We hope the presentation of these 24 extraordinary Impressionist and Post-Impressionist prints will provide an opportunity for a wide range of visitors to experience and enjoy these works from The Courtauld Gallery's collection."
Professor Paul Layzell, Principal of Royal Holloway, University of London, said: "The Impressions of Modern Life exhibition provides a unique opportunity for students, staff and the local community to access, here on our campus, the work of some of the world's most influential artists. We hope that people will take the time to visit this prestigious collection of artwork."
Impressions of Modern Life: Prints from The Courtauld Gallery
13 January – 3 April 2020
Admission is free