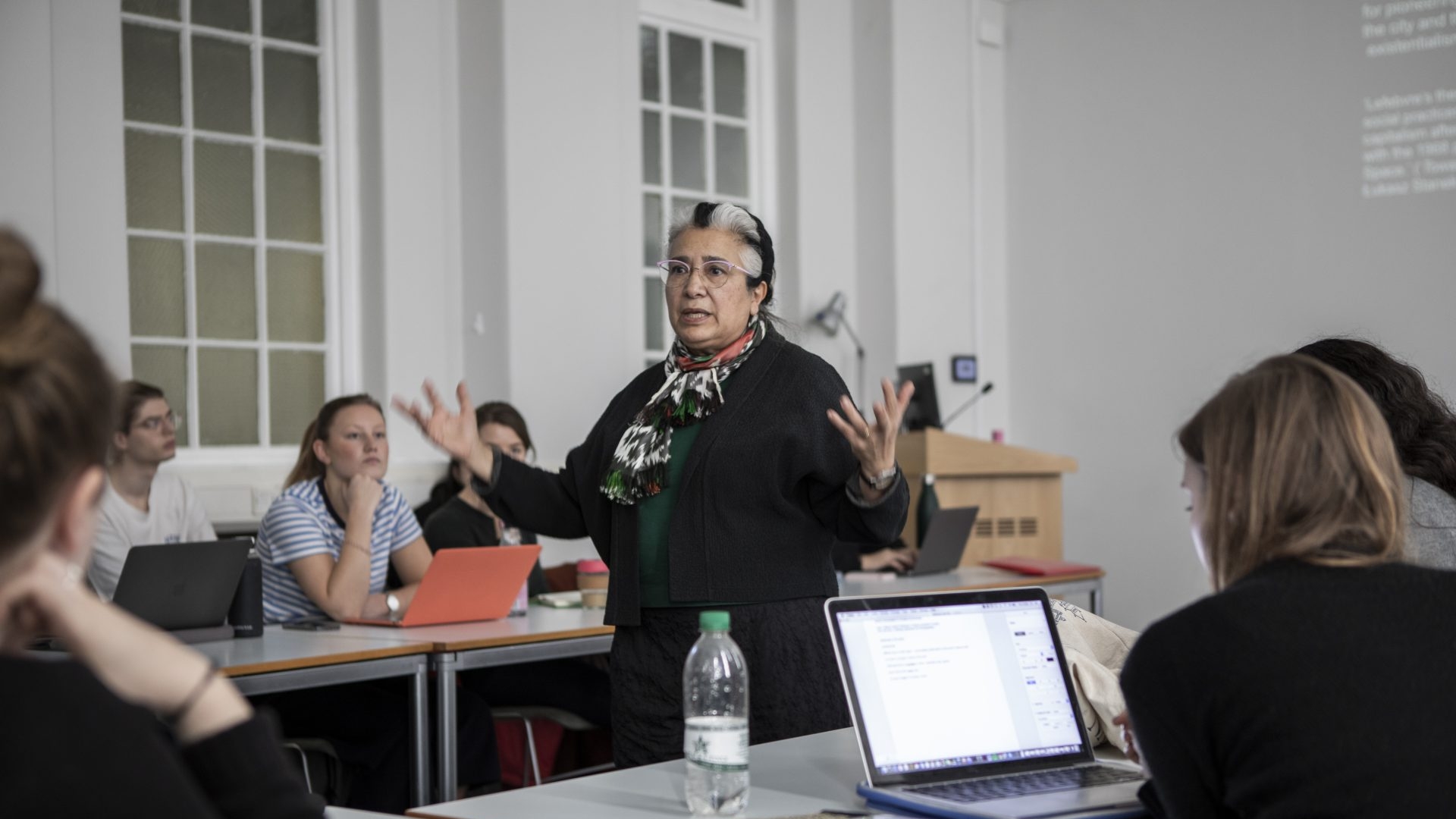 Support our experts
Philanthropy from a range of sources supports a variety of roles at The Courtauld, from academic to curatorial to programme posts, and positions within our leadership team.
Post funding helps The Courtauld deliver our strategic priorities and expand the curriculum. A lifetime or legacy gift to name a post is uniquely generous.
At a specialist institution such as The Courtauld, a donation to support a post can also be tremendously beneficial for all involved, as it can bring an ongoing relationship and exchange of ideas.
We currently have 11 roles across the full breadth of our activity which are underwritten by philanthropy. We are tremendously grateful to the trusts and individuals whose support has made possible innovative research, outreach to thousands of children across the UK, and compelling exhibitions both nationally and internationally.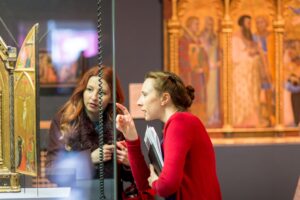 "The Oak Foundation's continued commitment to my post has enabled me to contribute to the growth and development of The Courtauld's ambitious Learning Programme. We continue to find new and creative ways to share our academic expertise and Gallery collections in order to raise awareness of and access to art and art history, to children, young people and adults from areas experiencing some of the highest levels of poverty and social marginalisation in the UK."
Helen Higgins, Oak Foundation Young People's Programme Manager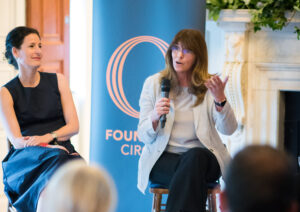 "The endowment gift and commitment to my post, made by The Deborah Loeb Brice Foundation, continues to advance The Courtauld's standing as a world leader for late Medieval and Renaissance art history. I am able to pursue innovative teaching and research at the most fundamental level, for which travel has been essential. Their support has enabled me to immerse myself in archives, to visit museum stores, and to scrutinise works of art in situ across Europe."
Professor Susie Nash, The Deborah Loeb Brice Professor of Renaissance Art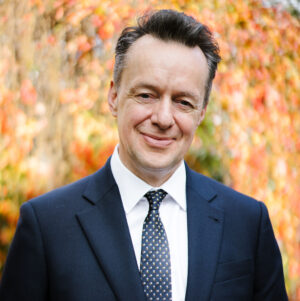 "It is a great privilege to be taking on the title of Märit Rausing Director as I succeed Professor Deborah Swallow, whose exceptional tenure came to an end in July 2023. The Courtauld relies on the support of innovative and forward-thinking philanthropists, and I am therefore honoured to carry this title in acknowledgement of the extraordinary support The Courtauld has received from the Rausing family. I am delighted to be stepping into the role of Märit Rausing Director as we embark on an exciting new chapter in The Courtauld's history; in the coming months and years I will dedicate myself to reuniting our students, staff and Gallery once again at our newly transformed home within Somerset House.''
Professor Mark Hallett, Märit Rausing Director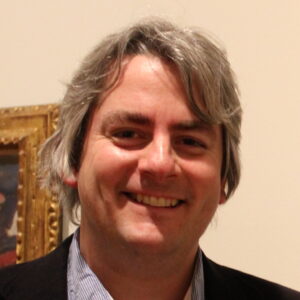 "The support to my post from Daniel Katz has underpinned my career at The Courtauld for more than a decade. The remarkable commitment has enabled me to be part of the Gallery's ambitious programmes, from major exhibitions to the Courtauld Connects transformation project. Danny is also a mentor and friend. I have benefitted greatly from his passion for art, his extraordinary knowledge and, above all, his excellent company."
Dr Barnaby Wright, Deputy Head of the Gallery, Daniel Katz Curator of 20th Century Art, The Courtauld Gallery 
Contact us
To find out how you can support our core activity through a supported post, please contact the Advancement Office development@courtauld.ac.uk or by phone at +44(0)20 3947 7734
The Courtauld Institute of Art is a company limited by guarantee (company no. 4464432) and an exempt charity for the purposes of the Charities Act 1993 under the exempt charities order 2002 No. 1626