Those who are connected across the art world and are influencing debate and conversation through fields such as curating and journalism.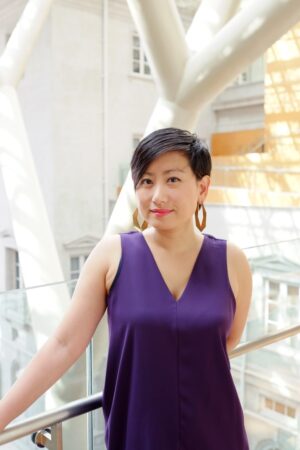 Adele Tan (MA 2003, PhD 2009), Senior Curator, National Gallery Singapore
"The Courtauld helped me leave my comfort zone; now I'd like to take others along with me."
Adele Tan is Senior Curator at the National Gallery Singapore. Her curatorial work focuses on contemporary Southeast Asian and Chinese art, with a special interest in performative practices, photography, and new media. Some of her major exhibitions include Yayoi Kusama: Life is the Heart of a Rainbow (2017) and Awakenings: Art in Society in Asia 1960s-1990s (2019).
Before joining the National Gallery Singapore, she was assistant editor at the British Journal Third Text and her articles have appeared in numerous other scholarly publications, exhibition catalogues and journals such as PAJ, Broadsheet, Yishu and Eyeline. Adele was part of the curatorial panel for the 4th Singapore International Photography Festival and is a member of the International Association of Art Critics.
In addition to her curatorial role, Adele also lectures at the National University of Singapore.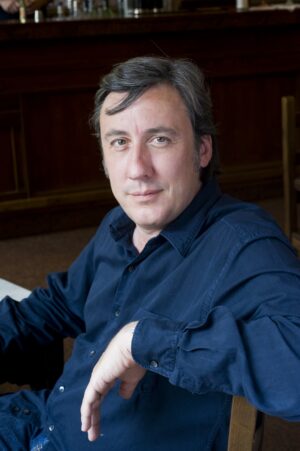 Andrew Graham Dixon (PhD 1982), Writer, Broadcaster, Critic, Art Historian
"The story of art is also the story of all of us."
Andrew Graham Dixon is a writer, broadcaster, critic and art historian, who has presented numerous well-known, landmark TV series on art for the BBC and Channel 4. He has a long history of public service in the visual arts, having judged the Turner Prize, the BP National Portrait Prize and the Annual British Animation Awards, among others. He has served on the Government Art Collection Committee, the Hayward Advisory Committee, and is currently a member of the board of the Baltic Centre for Contemporary Art in Gateshead.
He is the author of several books, including Michelangelo and the Sistine Chapel (Weidenfeld & Nicolson, 2008) and Caravaggio: A Life Sacred And Profane (Allen Lane, 2009).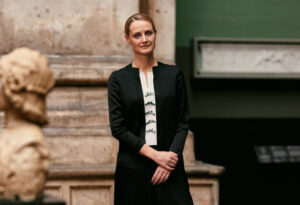 Oriole Cullen (MA 1998), Curator of Modern Textiles and Fashion, V&A
"The Courtauld opened my eyes to the way that museum objects generate narratives and ignite debate."
Oriole Cullen has worked at The V&A since 2006 and is currently Curator of Modern Textiles and Fashion. She has curated many highly-acclaimed exhibitions, including Ballgowns: British Glamour since 1950 (2012-2013) and Hats: An Anthology by Stephen Jones (2009). Prior to joining The V&A, Cullen was Curator for Dress and Decorative Arts at the Museum of London and worked on exhibitions including The London Look: Fashion from Street to Catwalk and Vivienne Westwood: The Collection of Romilly McAlpine.
More recently Oriole curated the sell-out exhibition Christian Dior: Designer of Dreams, which had to be extended due to popular demand.