Those who are challenging the status quo through art – politically, socially and economically.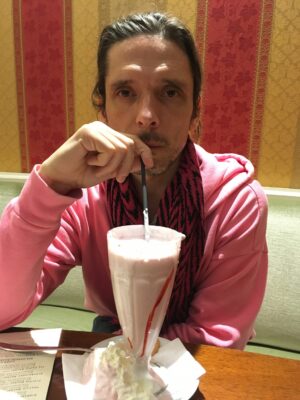 Jeremy Deller (BA 1988), Artist
"Art isn't about what you make but what you make happen"
Jeremy Deller is an English conceptual, video and installation artist who graduated with a BA from The Courtauld in 1988. Jeremy was awarded the Turner Prize in 2004 and the Albert Medal of the Royal Society of Arts in 2010. Much of his work is collaborative, with a strong political aspect. For example, in 2001 he famously brought together almost 1,000 people to stage an entire re-enactment of The Battle of Orgreave – a violent confrontation that resulted from the 1984 Miners' Strike. Most recently, Jeremy was commissioned by the Jewish Museum in London to create a short film showing anti-Semitic footage in contemporary politics and the media, as part of the museum's special exhibition Jews, Money, Myth.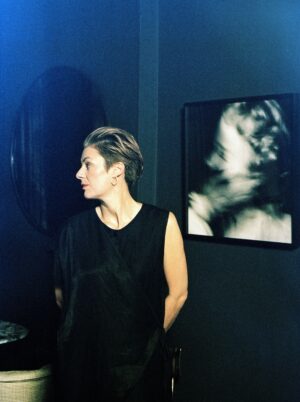 Beth Greenacre (BA 1997), Curator & Art Advisor
"I champion gender balance in the arts"
Beth Greenacre is a leading force in the British contemporary art world. A curator and art consultant specialising in Modern British and International Contemporary art, early in her career she worked as David Bowie's art consultant. Bowie's collection included works by Frank Auerbach, Peter Lanyon and Graham Sutherland. Together with Bowie she curated several exhibitions and also launched and directed Bowie Art, a ground-breaking online platform for supporting young artists and promoting their careers. In 2005 Beth established an independent gallery, ROKEBY, with the same aims. She is currently curator for The Allbright, an association and female members club which creates opportunities for women to thrive in business.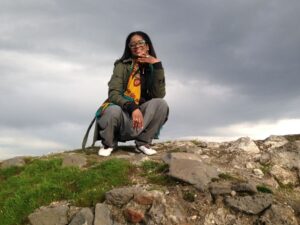 Valeria Bembry (Graduate Diploma in History of Art 2008) Counter Trafficking Specialist and Cultural Producer, USA
"Art history, cultural protection, and creative practice have strong connections to humanitarian action"
Valeria is an art historian, humanitarian and Returned Peace Corps Volunteer, whose experience in international development is extensive. Her career has taken her around the world, from Madagascar to Iraq. She was previously Project Manager for an Iraqi NGO and managed the United Nations Development Programme project 'Increasing Livelihood through Vocational Training and Job Placement'. In this role she oversaw the vocational training and job placement of over 2000 refugees, helping them to develop skills in carpentry, agriculture, hospitality, and business. She organised funding campaigns for Syrian refugees and led street art workshops in for Syrian children in refugee camps, creating a safe space for them to enjoy painting as a form of art therapy. While in Iraq she also developed the 'Women in Action' conference series – a platform to showcase creative responses to issues around women's rights and gender equality. Valeria is currently working in Anti-Trafficking Services at Preble Street, an organisation in Portland, USA, that provides accessible, barrier-free assistance to people experiencing homelessness, hunger, and poverty.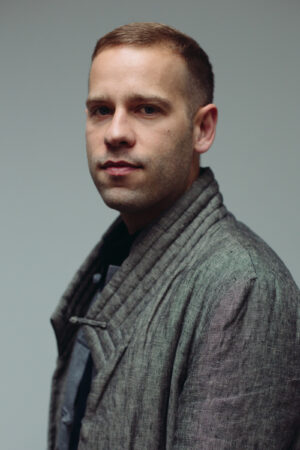 Nadim Samman (PhD 2011), Curator and co-founder of the 1st Antarctic Biennale
"The Courtauld taught me to constantly re-imagine art's rules and consequences."
Nadim Samman is a curator and art historian based in Berlin. He co-founded the 1st Antarctic Biennale (2017) and the Antarctic Pavilion at the Venice Biennale (2015 onwards). In 2016 he curated the 5th Moscow International Biennale for Young Art, and the 4th Marrakech Biennale in 2012. One major art project curated by Nadim, entitled Treasure of Lima: A Buried Exhibition, was a site-specific exhibition that involved artworks by 40 artists placed inside a treasure chest and buried it in a secret location on Cocos Island in the Pacific Ocean. In 2014, Foreign Policy Magazine named Nadim among the '100 Leading Global Thinkers.'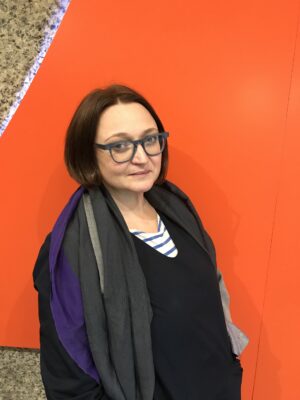 Sorrell Hershberg (MA 1993), Executive Director, Create London
"The Courtauld gave me the tools to ask difficult questions and prepared me for challenging privilege in the arts"
Sorrel Hershberg is the Executive Director at Create London, an arts organisation dedicated to making long-term projects that are useful to society.  Create commissions, curates and produces work that reimagines the role of artists in the city and finds new and often surprising ways for art to become part of daily life.   Projects include the development of a new affordable housing model for artists, a softplay centre and a cinema under a motorway.
Prior to joining Create London, Sorrel led The Sorrell Foundation, a charity which aimed to inspire creativity in young people and improve quality of life through design. She also previously ran the non-profit programmes at Frieze London and worked as a curator at The British Council and the Victoria & Albert Museum.