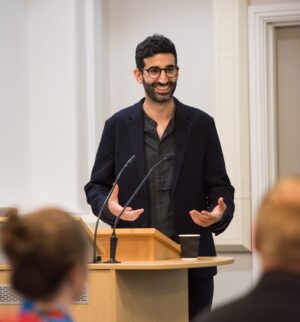 The Courtauld Institute Careers Programme
The Courtauld offers a careers and professional support service for alumni for up to two years after graduating. Alumni can arrange one-to-one meetings and interview practice sessions with The Courtauld's Careers Consultant Karen Deadfield (careers@courtauld.ac.uk)
Alumni are also welcome to attend The Courtauld Institute Careers Programme (CICP) for students, which provides a range of webinars, panel discussions, skills workshops and networking opportunities. Alumni will receive information about the programme and all forthcoming events in their monthly e-newsletters.
Inspiring the next generation of art historians
The Courtauld has been mobilising its alumni network to start to develop outreach programmes in state schools across the country. The aim is to inspire sixth form students to study art history, by inviting alumni to participate in panel events and short films which showcase the broad range of exciting careers made possible with an art history degree.
'Alumni Insights' Career Webinars