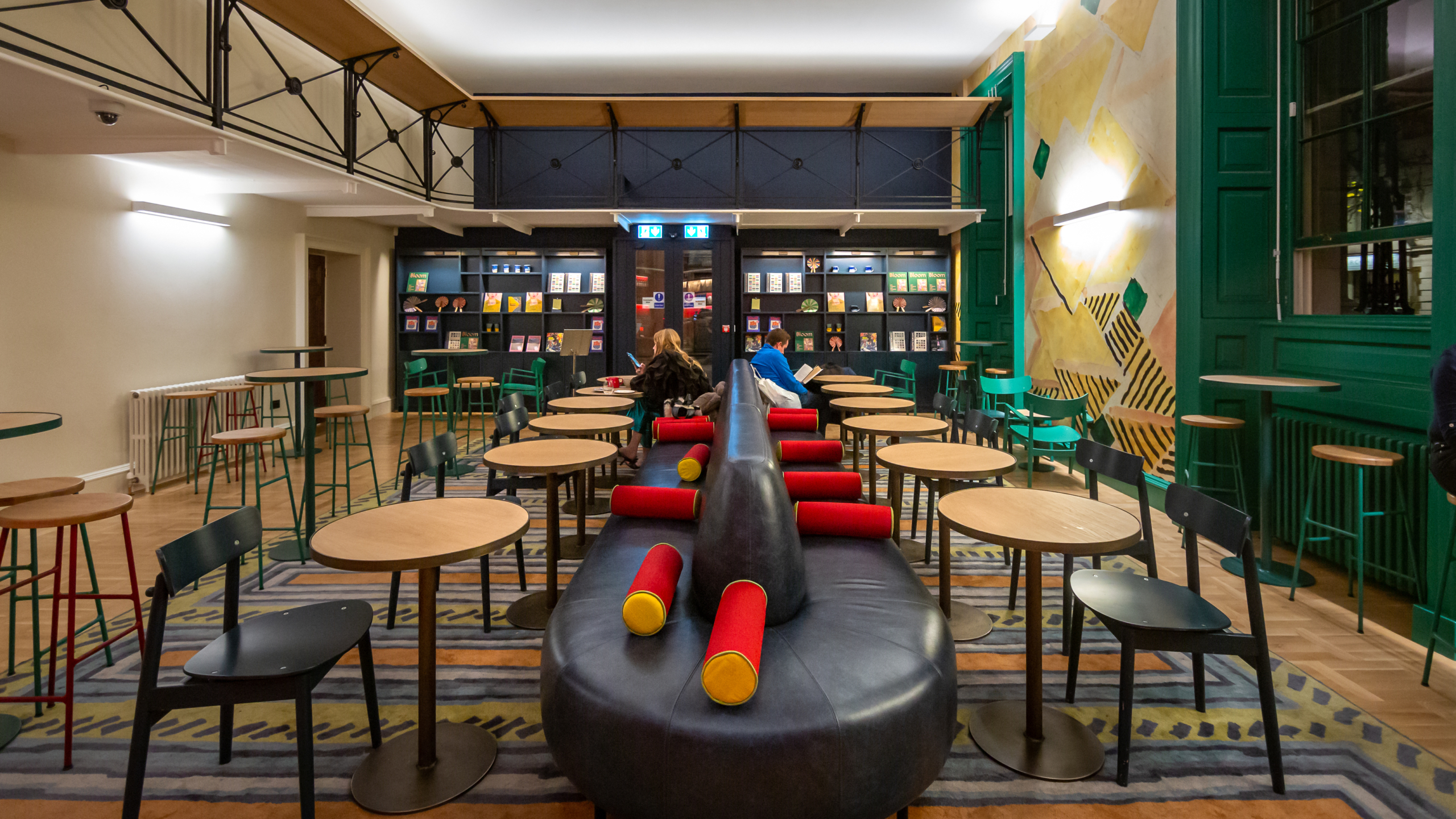 Art Café
Capacity
Standing events for 70, seated functions for 30
Availability
08:00 – 10:00 for morning refreshments / 18:00 – 21:00 for evening receptions
Prices
Breakfasts from £1,500 + VAT
Receptions from £3,000 + VAT
Breakfast and Private View £3,500 + VAT
Striking, stylish yet relaxed and welcoming, Art Café is The Courtauld's new restaurant and bar located on the ground floor. The warm vibrant interior has been inspired by the bohemian creativity of the Bloomsbury Group; and a colour palette favoured by the designs and creations of the Omega Workshop.
Art Café is a great option for a light breakfast and a private view of an exhibition before the Gallery opens to the public, serving barista coffee and fresh croissants. Art Café is also the perfect space for more informal receptions, with the option to start in the space for relaxed welcome drinks before moving into one of the Gallery spaces for a private tour.
All catering in this space is provided by our in-house caterers, Company of Cooks, who run an ever-changing seasonal menu of nibbles, canapés and a fully stocked bar.
Courtauld Corporate Members receive a 20% discount off all venue hire fees. Further information can be found here.