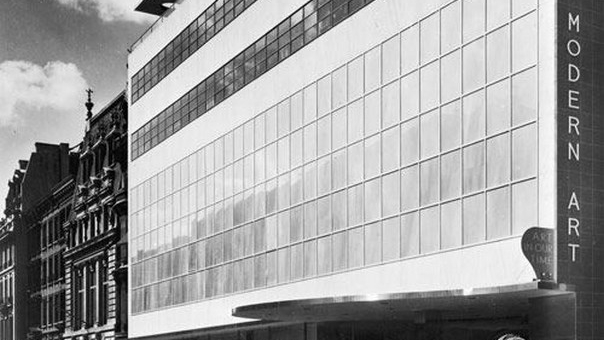 8 – American Museum, Global Modernism: The Museum of Modern Art in the World, 1929-1959
NEW – Course 8
Dr Matthew Holman
Summer School – Online
Monday 14 – Friday 18 June 2021
£395
You can still enroll on this course by 17:00 [London], Thursday 10 June. Please email short.courses@courtauld.ac.uk
Course description
With a modest collection of eight prints and one drawing, The Museum of Modern Art (MoMA) opened in 1929 and declared its ambition to provide New York with "the greatest museum of modern art in the world." This course explores the colourful early history of this unique institution, and asks how we can better understand the social, cultural and political transformations of the United States through the art of MoMA's collections, the lives of its curators, and its evolving place in the globalised art-world. Particular attention will be placed on situating MoMA in ever-changing international contexts, from its early strategy to stage blockbuster exhibitions of European modernism through its leading – and often controversial – role in the circulation of Abstract Expressionism overseas during the Cold War. Through a critical engagement with MoMA's exhibition history and collecting practices, we shall investigate the ways in which realist photography became a means of expressing internationalist solidarity in the post-war period, how poetry might relate to curatorial practice, and how the American representation at biennales and perennial exhibitions changed as the United States sought a new position for itself in the political realignments of the twentieth century.
Lecturer's biography
Dr Matthew James Holman is a specialist in American modernism and the institutional history of the Museum of Modern Art. Matthew completed his PhD at University College London in 2020 after periods as a Visiting Scholar in Research at Yale University and the Smithsonian Institution, and as a Fellow on the Terra Foundation for American Art Residency in Giverny. In 2017/28 he received a Studentship from the Leverhulme Trust to spend a year at the John F. Kennedy Institute for North American Studies in Berlin, where he convened a course on the history of the American avant-garde. Matthew teaches at UCL, the Slade School of Fine Art, and Queen Mary University of London.