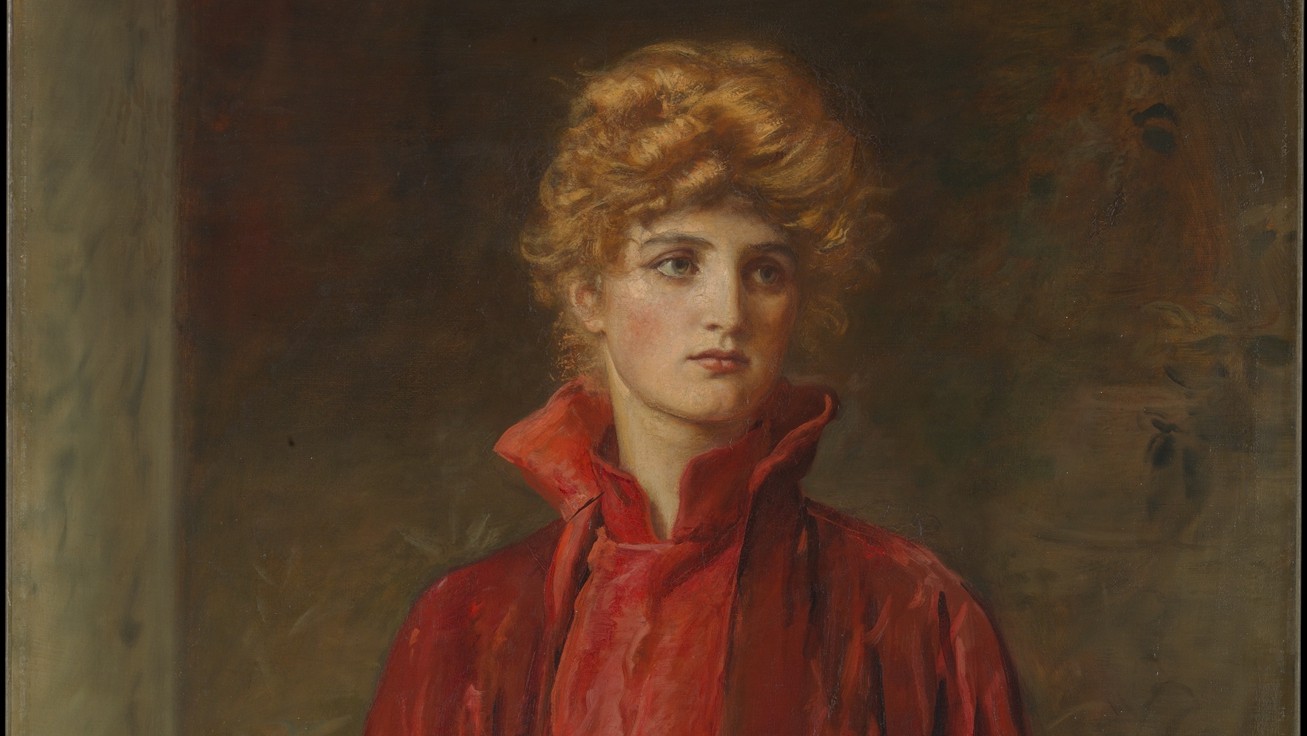 7 – 'Modern Painters': British Art and Modernity, 1848-1900
Course 7
Dr Katherine Faulkner
Summer School – Online
Monday 14 – Friday 18 June 2021
£395
You can still enroll on this course by 17:00 [London], Thursday 10 June. Please email short.courses@courtauld.ac.uk
Course description
1848 was a year of violent reaction across the globe, of revolutions from France to Brazil, the publication of the Communist Manifesto and Chartist riots in Britain. Amid these waves of protest, the Pre-Raphaelite Brotherhood was formed in London. Dante Gabriel Rossetti, William Holman Hunt and John Everett Millais started their own rebellion against the traditions of the Royal Academy and for new means of artistic expression that were relevant to modern life.
Traditionally, Paris has been seen as the centre of the avant-garde in the nineteenth century, but this course will explore how the Pre-Raphaelites were pushing artistic boundaries in Britain and internationally. Later on in the century, artists and designers such as Edward Burne-Jones and William Morris were producing beautiful objects that embodied radical politics, while the poet Algernon Swinburne and painters such as James McNeill Whistler made daring claims for the autonomy of art.
The scope of the course will reflect current research into British nineteenth-century art, focusing on themes such as modernity, gender, and class and incorporating the global context of the British Empire.
Lecturer's biography
Dr Katie Faulkner has an MA and PhD from The Courtauld, where she works as an Associate Lecturer and tutor for The Courtauld's Young People's Programme. An expert in nineteenth-century sculpture and dress, Katie has taught courses on Victorian art at The Courtauld, Birkbeck and the University of Warwick and has also lectured for the Pre-Raphaelite Society, the Henry Moore Institute and the Royal Academy of Arts. Her recent publications include journal issues on nineteenth-century art and masculinity, a chapter on St George's Hall in Liverpool in a book on Sculpture and Decorative Arts for Bloomsbury Press and she is editing a book of primary sources on nineteenth-century sculpture for Taylor and Francis. Katie also teaches for the educational charity, The Brilliant Club, delivering university-style tutorials in state schools and at Arcadia University's College of Global Studies in London.