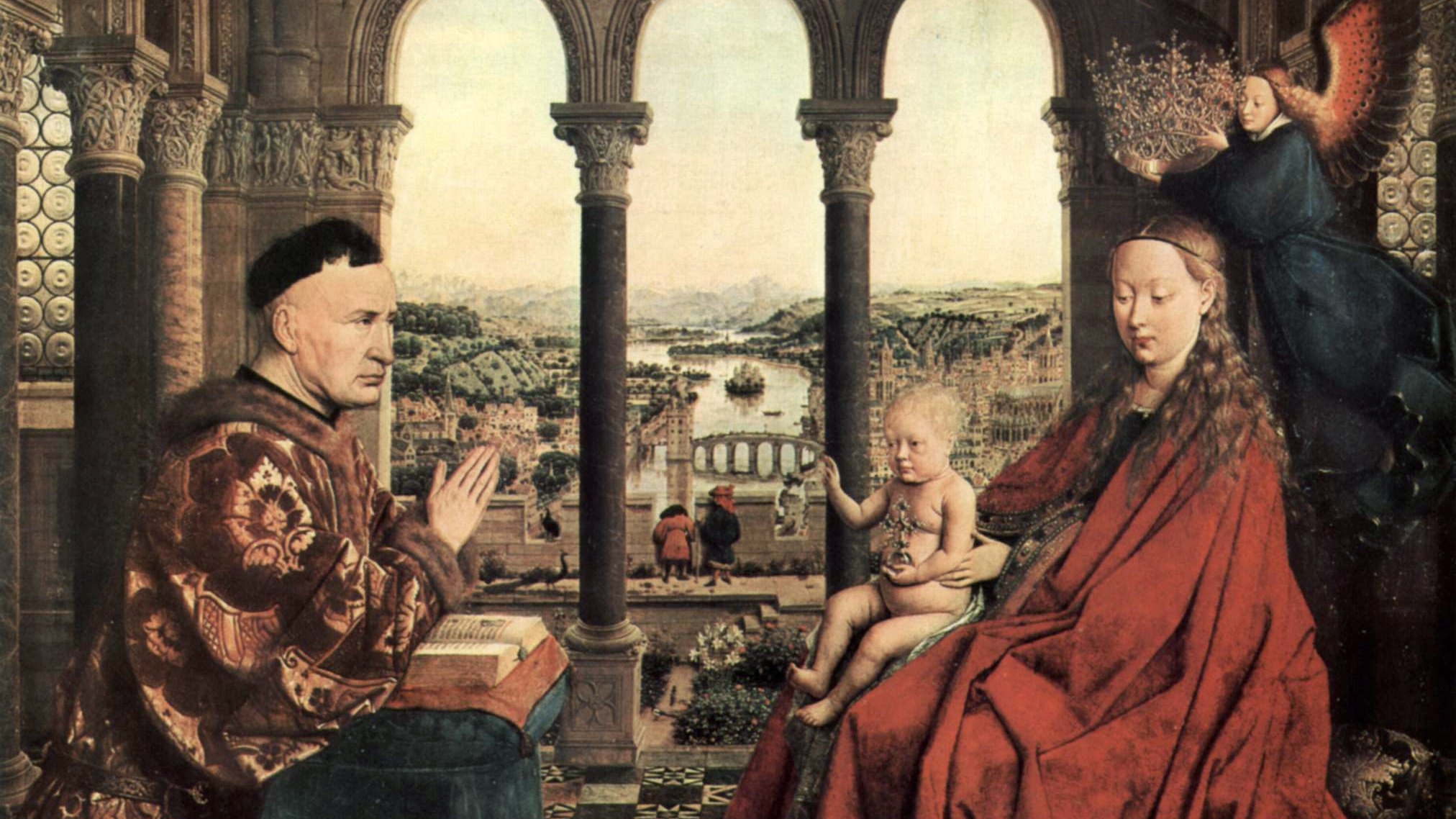 10 – Van Eyck at the Burgundian Court
Course 10
Dr Richard Williams
Summer School – Online
Monday 21 – Friday 25 June 2021
£395
You can still enroll on this course by 17:00 [London], Thursday 17 June. Please email short.courses@courtauld.ac.uk
Course description
The paintings of Jan van Eyck and his contemporaries in the fifteenth-century Netherlands are examined in this course in their wider context and from fresh perspectives. These works have been admired for defining a revolutionary new approach to painting but they should also be understood within the material culture of their time. They were commodities within the market for luxury goods which exported to the whole of Europe. They could act as agents of social and political meaning while also functioning as a focus for religious devotion and the liturgical celebration of the Church. In this course painting will be reconnected with tapestry, goldsmiths' work, sculpture, illuminated manuscripts and other material objects from the period. Once characterised by scholars as the last gasp in a 'waning of the Middle Ages', the court of the dukes of Burgundy has been recast as an innovative and flourishing cultural environment. The paintings of Van Eyck, Rogier van der Weyden and others offer a brilliant glimpse into this extraordinary historical moment.
Lecturer's biography
Dr Richard Williams completed his doctorate at The Courtauld and was awarded a post-doctoral fellowship by Yale University. Following this he was a specialist in Northern Renaissance art in the art history department at Birkbeck, University of London. More recently he has been appointed Learning Curator at the Royal Collection and is based at Windsor Castle. His published research focusses on art in England and other regions of Northern Europe in the fifteenth and sixteenth century.