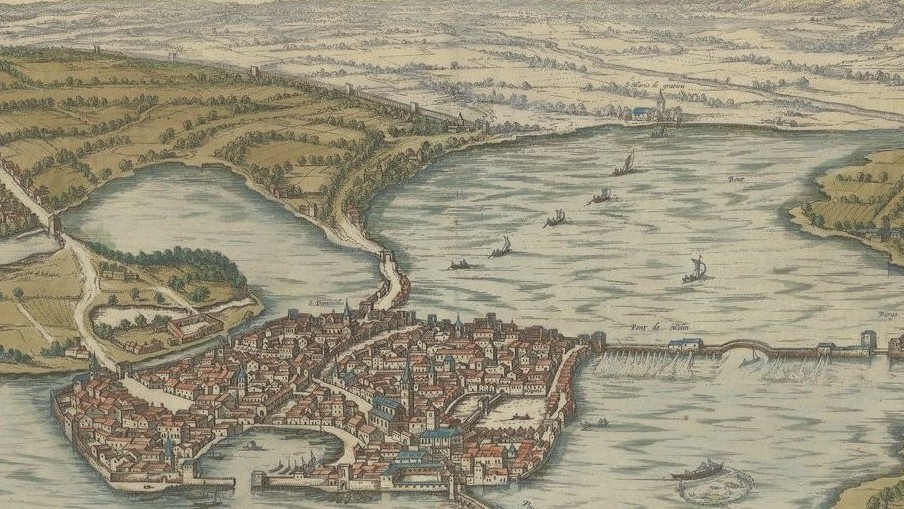 Renaissance Mantua
Study Tour 2
Dr Barbara Furlotti and Dr Guido Rebecchini
Friday 14 – Sunday 16 May 2021
£145
Bookings for this tour are closed
If you would like to pursue your studies in areas relevant to this course, we recommend:
Summer School Online, Course 2 – Collections and Marketplaces: The Business of Art in Italy, 1500-1700, Dr Barbara Furlotti, Monday 7 – Friday 11 June 2021
Summer School Online, Course 25 – Might and Munificence: Court Patronage in Renaissance Ferrara, Mantua, Rimini and Urbino, Dr Michael Douglas-Scott, Monday 19 – Friay 23 July 2021
Course Description
The fame of Mantua is indissolubly tied to the Gonzaga family, who ruled over the city from 1328 to 1707. Successful men of arms and cunning politicians, the Gonzaga were also active patrons of the arts. In this online study tour, we shall investigate Renaissance court culture and patronage by immersing ourselves in the world of the Gonzaga: exploring the spaces they built and inhabited, discussing the works of art and listening to the music they commissioned, and reading the texts they studied. We shall first step into the Camera degli Sposi (the Bridal Chamber), an extraordinary illusionistic space painted by Andrea Mantegna, and then move into Isabella d'Este's famous studiolo, an intimate room devoted to intellectual pleasures, once filled with paintings and antiquities, with music and fragrances. Palazzo Te, the villa designed by Giulio Romano, will welcome us into its astonishing Hall of the Giants and will introduce us to notions of variety and wonder in sixteenth-century art. We shall conclude our tour in the Palazzo Ducale, where some of the most spectacular artworks of the Gonzaga collection were displayed, before huge debts and a dynastic crisis led to the sale of the best paintings and antiquities to King Charles I in 1627-28.
Lecturers' Biography
Dr Barbara Furlotti is Associate Lecturer at The Courtauld. From 2009-2010 she held a post–doctoral fellowship at the Getty Research Institute in Los Angeles, where she was involved in the research project The Display of Art in Roman Palaces, 1550–1750. As a Marie Curie Fellow at the Warburg Institute (2012-15), Barbara worked on her book Antiquities in Motion: From Excavation Sites to Renaissance Collections (Getty Publications, June 2019). She co–curated the exhibition Giulio Romano: Art and Desire with Guido Rebecchini (Mantua, Palazzo Te, 6 October 2019–6 January 2020) and has published extensively on the history of collecting, display practices and the art market.
Dr Guido Rebecchini read art history at La Sapienza university in Rome and obtained his PhD at the Warburg Institute in 2000. After teaching at the Università di Siena and New York University in Florence, in 2013 he was appointed Lecturer of Renaissance art at The Courtauld, where he is now Reader. He has published extensively on the court of Mantua, on the Medici in Florence and on the Farnese papacy in Rome. He co-curated the exhibition Giulio Romano: Art and Desire with Barbara Furlotti (Mantua, Palazzo Te, 6 October 2019-6January 2020) and is under contract to write a new book on Isabella d'Este.