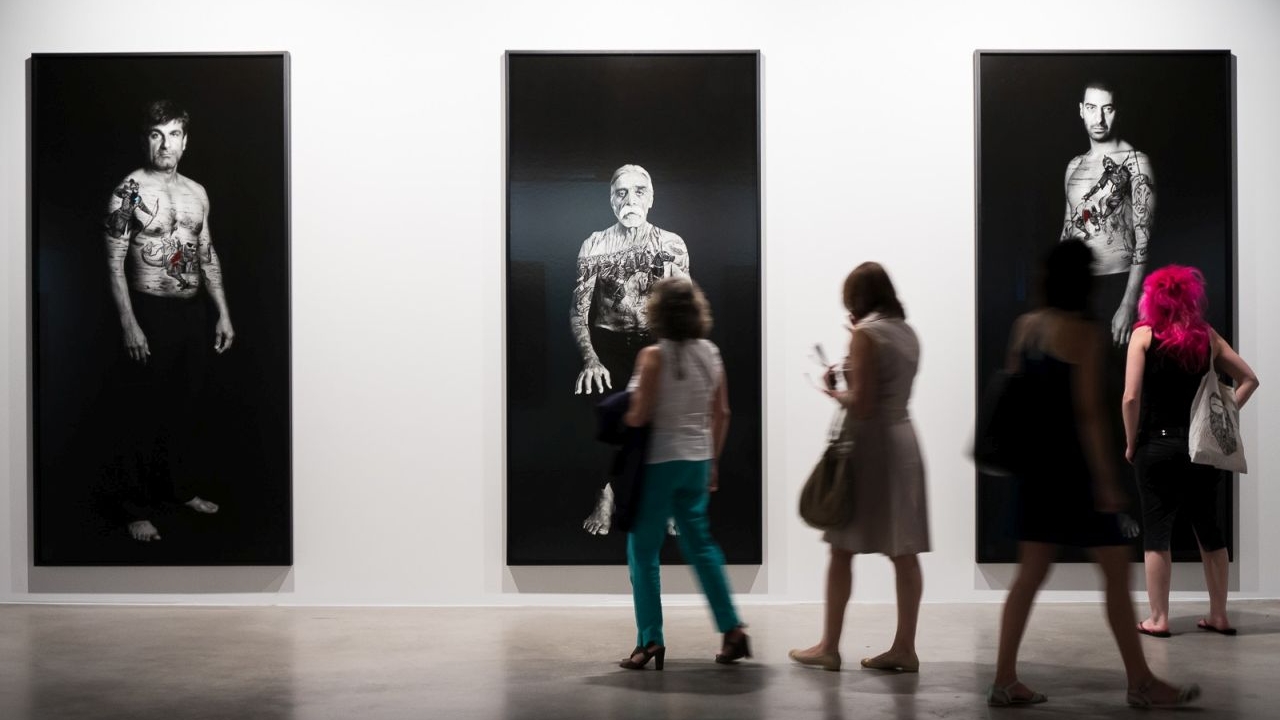 [CANCELLED] 9 – NEW – Body Politics: Gender and Sexuality in the Modern and Contemporary Art of the Middle East and North Africa
Online
Course 9 – NEW – Summer School online
Monday 12 – Friday 16 June 2023
Dr Natasha Morris
£395
Unfortunately, this course has been cancelled due to circumstances beyond our control.
Course description
From the confrontational gaze of the veiled Iranian women in Shirin Neshat's Women of Allah series (1993-97), to the Iraqi-Canadian photojournalist Tamara Abdul Hadi's sensitively captured Picture an Arab Man (2012-22), the arts of the Middle East and North Africa (MENA) have been debating and celebrating gendered bodies.
Definitions of what it means to be male, female or LGBTIQA+ in the region are subject to constant redefinition in the face of adversities, with artists providing urgent responses to both traditional notions of gender and the negotiation of contemporary identities, at home and in diasporas around the world.
This course employs case studies of art works and artists to encourage a deeper reading of the often contentious subjects of gender and sexuality. Ranging from Youssef Nabil's nostalgic photographs harking back to Egypt's famed belly dancers to Tala Madani's playful deconstruction of Iranian hypermasculinity through cake, we shall explore how gendered personas are formed and performed. In what ways can restrictions on artistic practice and audience reception both limit and enhance individual and collective expressions of identity?
The course examines the formal and aesthetic properties of selected art works in the diverse socio-political contexts from which they emerged. It will also investigate how such works by artists in the region have been understood and received, or even misconstrued and contested, by scholars, curators and public audiences both locally and in 'the West'.
Lecturer's biography
Dr Natasha Morris is an Associate Lecturer in the Arts of Islam and Iran at The Courtauld and Senior Teaching Fellow at SOAS. She was Myojin-Nadar Project Curator – Modern Middle Eastern Art at The British Museum. An alumna of The Courtauld (BA, MA, PhD), she has also taught at UCL, and has written on the arts of Iran for a number of publications including The Guardian, The Burlington Magazine and Time Out. Natasha is the author of a number of exhibition catalogues on contemporary artists from the Middle East and was co-author of Honar: The Afkhami Collection of Modern and Contemporary Iranian Art (Phaidon, 2017) and Reflections: Contemporary Art of the Middle East and North Africa (British Museum, 2020).