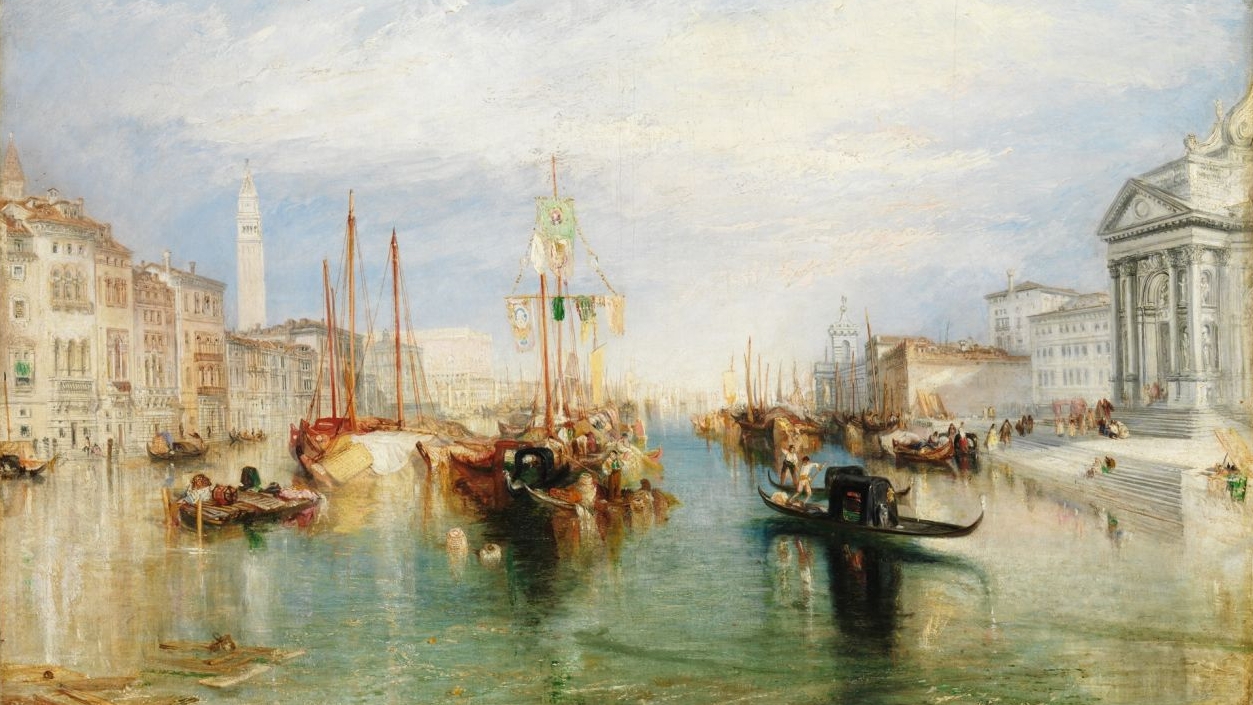 6 – Travelling Light: Turner, Constable and the Shape of British Art
Online
Course 6 – Summer School online
Monday 5 – Friday 9 June 2023
Nicola Moorby
£395
Booking for this course has now closed.
For a further exploration of British art, you may also be interested in course 15 – Unruly Britannia: The Brit Art Renaissance of 1945-1970.
Course description
This course will explore a fascinating aspect of British art history, the parallel careers of John Constable and J.M.W. Turner. Between them, these giants of landscape painting revolutionised the status of their genre, transforming the depiction of place through empirical experience and emotive response. However, their approaches were very different. Turner roamed throughout Britain and the Continent in search of inspirational scenery, combining observation of nature with literary and historical references. By contrast, Constable nurtured his vision at home, rooting himself in the familiar and the everyday. As well as comparing differences and similarities within their works, we shall examine the wider cultural contexts pertinent to their careers: the reproductive print market, the nineteenth-century experience of travel, and particularly the role of the Royal Academy in London, the arena where their robust professional rivalry was played out. We shall also look closely at the artists' materials and techniques, particularly their innovations with oil paint, watercolour and their use of sketchbooks. The course culminates with a discussion of their respective artistic legacies and their changing reputations through the twentieth century and beyond.
Lecturer's biography
Nicola Moorby is an independent curator, writer and lecturer specialising in British art of the nineteenth and early twentieth centuries. An alumna of the University of York (BA) and of Birkbeck (MA), she was formerly a curator and researcher at Tate Britain. She has contributed to numerous publications on Turner including Tate's online catalogue of the Turner Bequest, was co-editor and author of How to Paint Like Turner (Tate Publishing 2010) and is currently working on a book comparing the lives and legacies of Turner and Constable for Yale University Press. Nicola is an Art Society accredited lecturer and has recently appeared as an expert on television and radio.