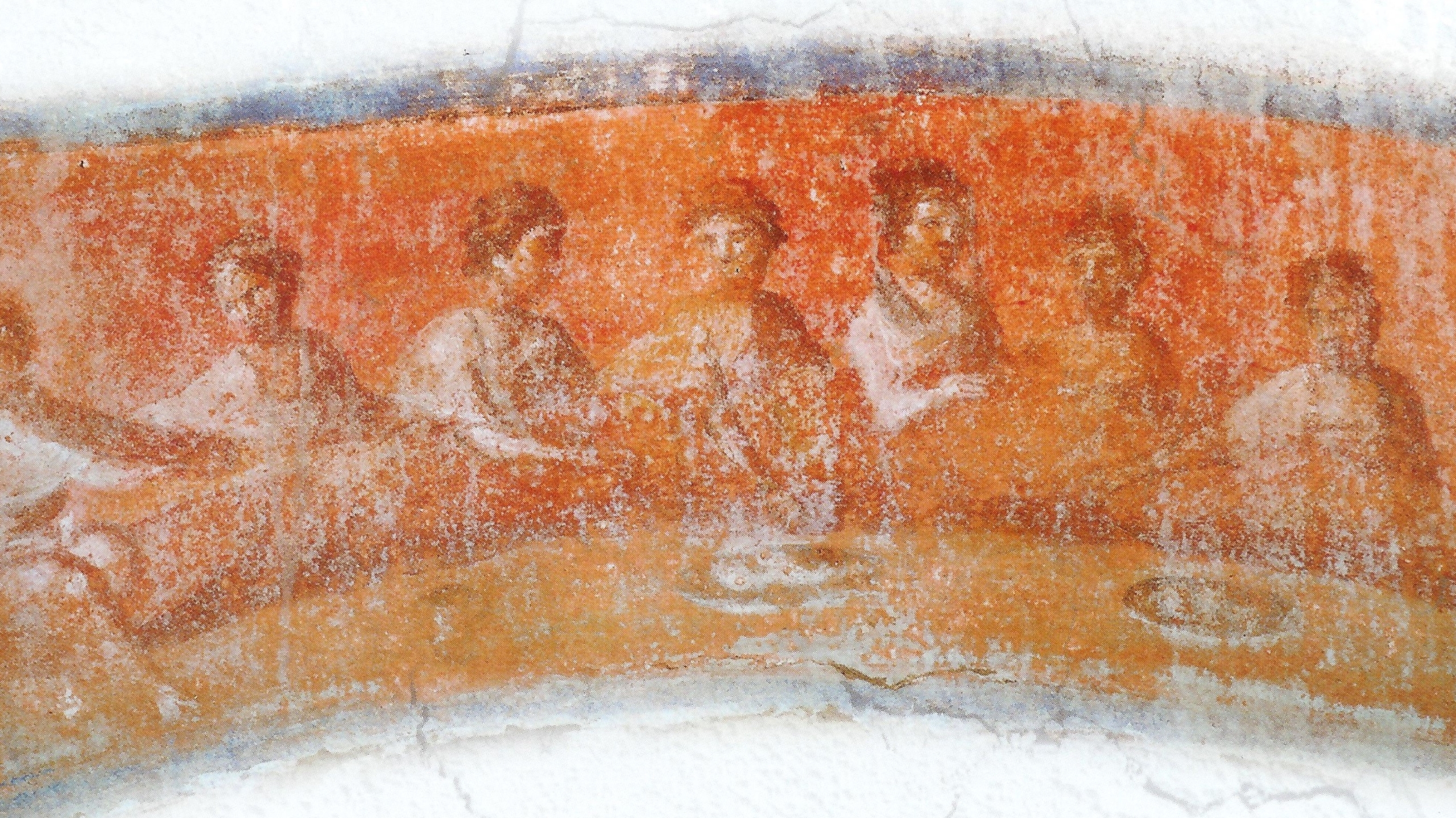 4 – NEW – Pagans, Christians and the Art of Late Antiquity
Online
Course 4 – NEW – Summer School online
Monday 5 – Friday 9 June 2023
Dr George Bartlett
£395
Booking for this course has now closed.
You may also be interested in our autumn course Making Sense of the 'Classical' in Art. 
Course description
This course explores the arts of the Eastern and Western Mediterranean region from the years 313 to 565 CE. These dates mark the period from Emperor Constantine's legalisation of Christianity in the Roman Empire to the death of Emperor Justinian, under whom the Byzantine Empire was at its largest and most powerful. It was a period of remarkable transition within the Mediterranean world: Christianity emerged from suppression to become the dominant religion; the capital of Rome moved to Constantinople in 330 and the Western Empire fell in the fifth century. The Eastern half, now known as Byzantium, continued for another 1000 years.
Late Antiquity produced some of the most fascinating and perplexing works of art ever created. In this period we see a large-scale emergence of Christian art, which often borrowed directly from Roman pagan iconographies, materials and traditions, but assumed altogether new meanings and functions. We shall examine a wide range of objects including mosaics, ivories, reliquaries and icons from across the Mediterranean, including Rome, Ravenna, Constantinople, and the Holy Land. These objects will be our starting points for a critical examination of the labels we traditionally associate with such art works – 'Pagan' 'Christian', 'Antique', 'Byzantine', and 'Medieval' – and of Bernard Berenson's notion that this was an art of 'decline'. Together we shall attempt a re-evaluation of the way in which we classify and consider images, geography and history.
Lecturer's biography
Dr George Bartlett completed his PhD in Art History at the University of Sussex in 2020, with a thesis on Christ's naming inscriptions in Byzantine art. At Sussex, George taught classes on Late Antique, Medieval and Byzantine art, as well as on research skills and theory. George has been a Courtauld Summer School lecturer since 2019 and is an Associate Lecturer for the MA in Art Conservation at West Dean College and for the Postgraduate Diploma at the London School of Mosaic. He has recently worked at the Institute of Classical Studies, University of London and is currently also an art researcher at Heni Publishing.