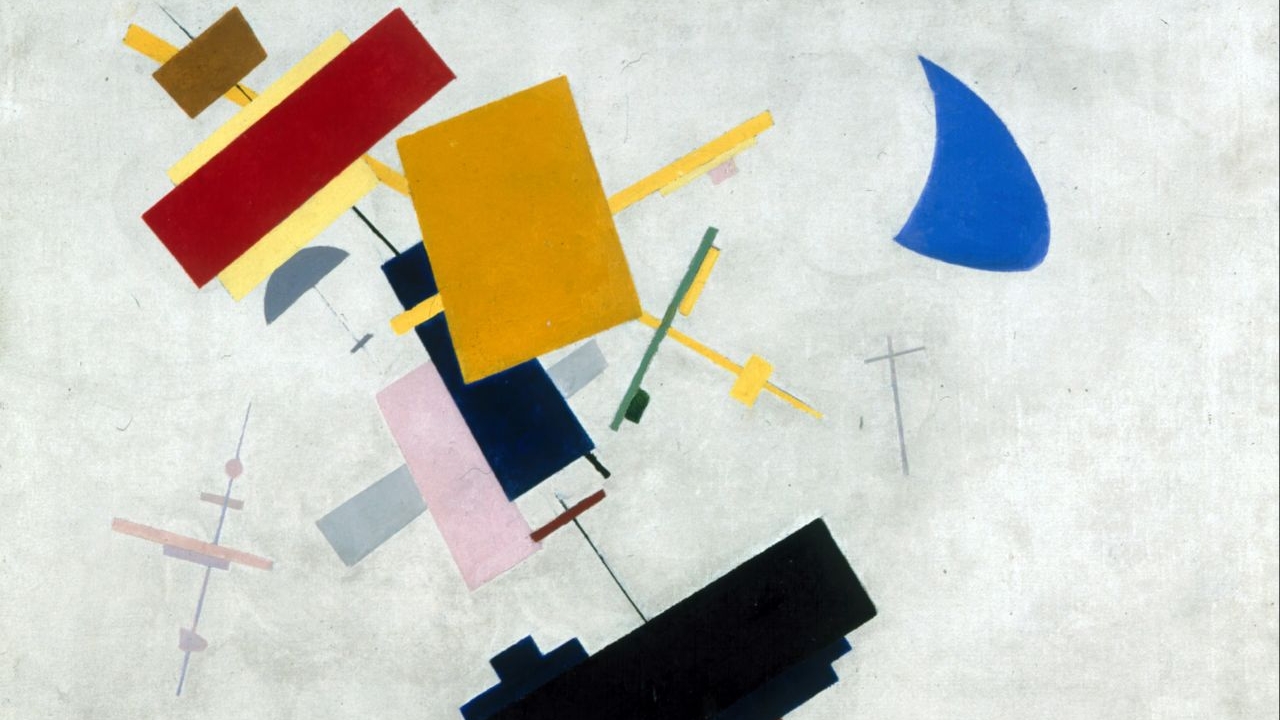 10 – Russian Art 1863-1932: Innovations, Influences and the Roots of Modernity
Online
Course 10 – Summer School online
Monday 12 – Friday 16 June 2023
Dr Natalia Murray
£395
Booking for this course has now closed. 
For explorations of the development of modern art, see also course 19 – Fathers of Modern Art: Manet and Cézanne; course 20 – The Art of Weimar Germany: Modernity in the Balance; course 24 – Bright Lights and Dark Visions: Nordic Art from the Danish Golden Age to Edvard Munch.
Course description
This course examines the history of Russian art in all its diversity from the first artists' rebellion against St. Petersburg's almighty Art Academy in 1863, the blossoming of arts in Russia's 'Silver Age', to the upsurge of avant-garde art and its subsequent disappearance after 1932, when Socialist Realism became the only artistic style permitted in the Soviet Union.
We shall look at the cultural as well as geographical boundaries of Russian art, and its contact with developments in European art. Equally important will be the shifts in cultural context, which often occurred through emigration, cultural export, exhibitions, publications, and collaborations. The complex nature of the Russian avant-garde, its origins and roots, will be examined throughout the course. We shall also look at traditional Russian art and icons and their influence on the Russian avant-garde, and will discuss the works of Repin, Serov, Benois, Bakst, Somov, Vrubel, Malevich, Tatlin, Kandinsky, Filonov, Rodchenko, Chagall, Popova, and others. Lastly, we shall examine the influence of political changes in Russia under Stalin on the development of Russian art.
Lecturer's biography
Dr Natalia Murray gained a BA and MA in art history at the Academy of Fine Arts in St Petersburg, and a PhD at The Courtauld. She is a writer, teacher and curator specialising in late nineteenth- and early twentieth-century Russian and Western European art and is the curator of the Royal Academy's major exhibition Revolution. Russian Art 1917-1932  (2017). Natalia is currently working on several new exhibition projects in Moscow and Paris, while also teaching as an Associate Lecturer at The Courtauld. She has published widely in her field; her most recent book, Art for the Workers: Proletarian Art and Festive Decorations of Petrograd 1917-1920 was published by Brill in May 2018.