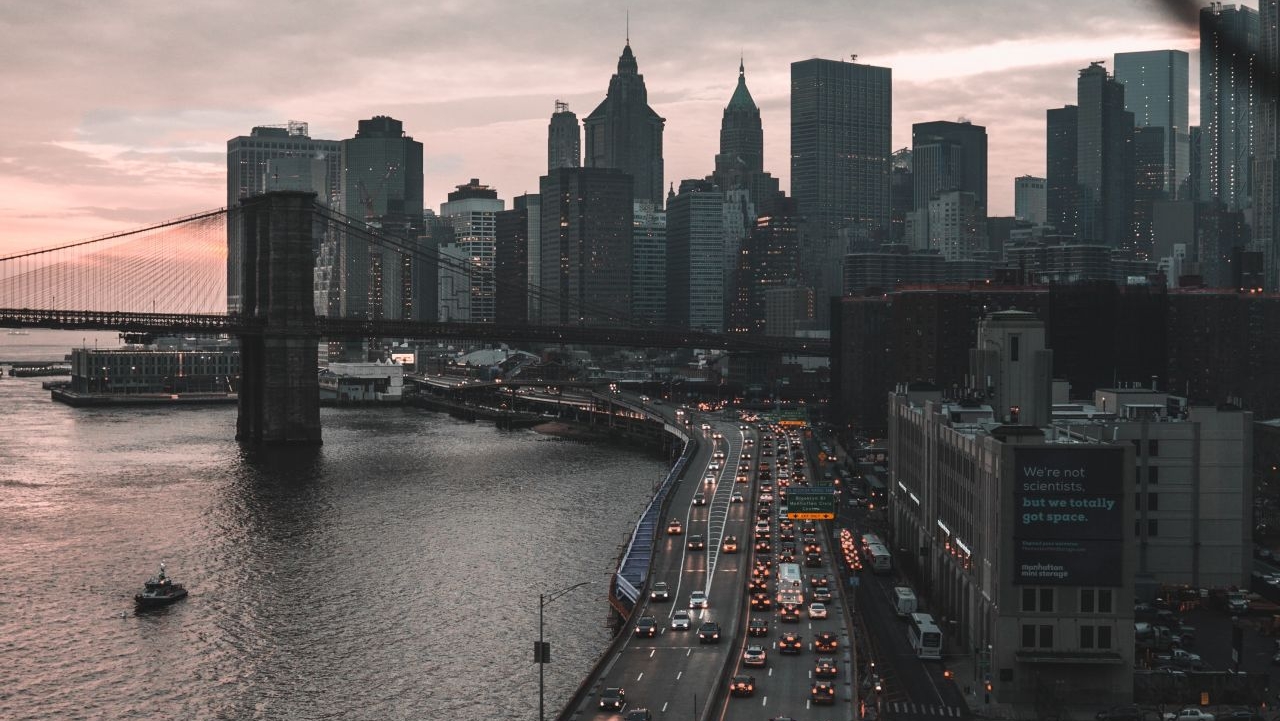 [CANCELLED] 30 – NEW – Drop Dead New York: Art and Activism Downtown, 1971-1992
On campus
Course 30 – NEW – Summer School on campus
Monday 10 – Friday 14 July 2023
Dr Tom Day
£595
This course has unfortunately also been cancelled due to circumstances beyond our control. You may also be interested in course 15 – Unruly Britannia: The Brit Art Renaissance of 1945-1970.
Course description
On the morning of 30 October 1975, the tabloid The New York Daily News carried an infamous front-page headline: "FORD TO CITY: DROP DEAD". The story was a reaction to president Gerald Ford's comments the previous evening in which he refused to offer further federal financial assistance to the city of New York which was then going through one of the worst fiscal crises in its history. Crumbling infrastructure, rising crime rates and a squeeze on public services had seen Downtown New York City labelled as one of the worst places to live in America. In 'Drop Dead New York: Art and Activism Downtown, 1971-1992′ we shall discover that this period was also one of the most creatively productive eras of art-making and activism in the history of the city as artists responded to financial precariousness and inequality, racism, homophobia, urban deindustrialization, degeneration and gentrification.
Across a series of lectures and exhibition visits we shall immerse ourselves in sculpture (Lynda Benglis, Richard Serra, Gordon Matta-Clark); performance and music (Jack Smith, Julius Eastman, Arthur Russel, Sonic Youth); performance and politics (William Pope L. and David Hammons); art collectives; the art and queer culture of Manhattan's Westside piers; the Pictures Generation (Cindy Sherman, Dara Birnbaum, Gretchen Bender); art and the club scene (Mudd Club, Club 57); film and tv culture (artists' television, the No-wave and Cinema of Transgression movements); the East Village scene (Keith Haring, Jean-Michel Basquiat, Martin Wong, Tseng Kwong Chi); art and AIDS activism; and art and gentrification. Site visits will include Tate Modern; Camden Art Centre (for a Martin Wong Retrospective) and other galleries.
Lecturer's biography
Dr Tom Day is a lecturer in Art History at The Courtauld. He is currently writing a monograph on the influence of television in the East Village art scene of the 1980s, with a particular focus on the role television had as a site of queer affirmation; problematic representation; generational trauma and spectacle. Artists examined in the project include Jean-Michel Basquiat, Gretchen Bender, Keith Haring, Ann Magnuson and Tom Rubnitz. He has previously published or has work forthcoming in Art History, Short Film Studies and in numerous edited collections, including an anthology he is co-editing on the relationship between Pop art and experimental film, to be published by Edinburgh University Press. He convenes an MA Programme on Art, Film and Activism in downtown New York at The Courtauld.