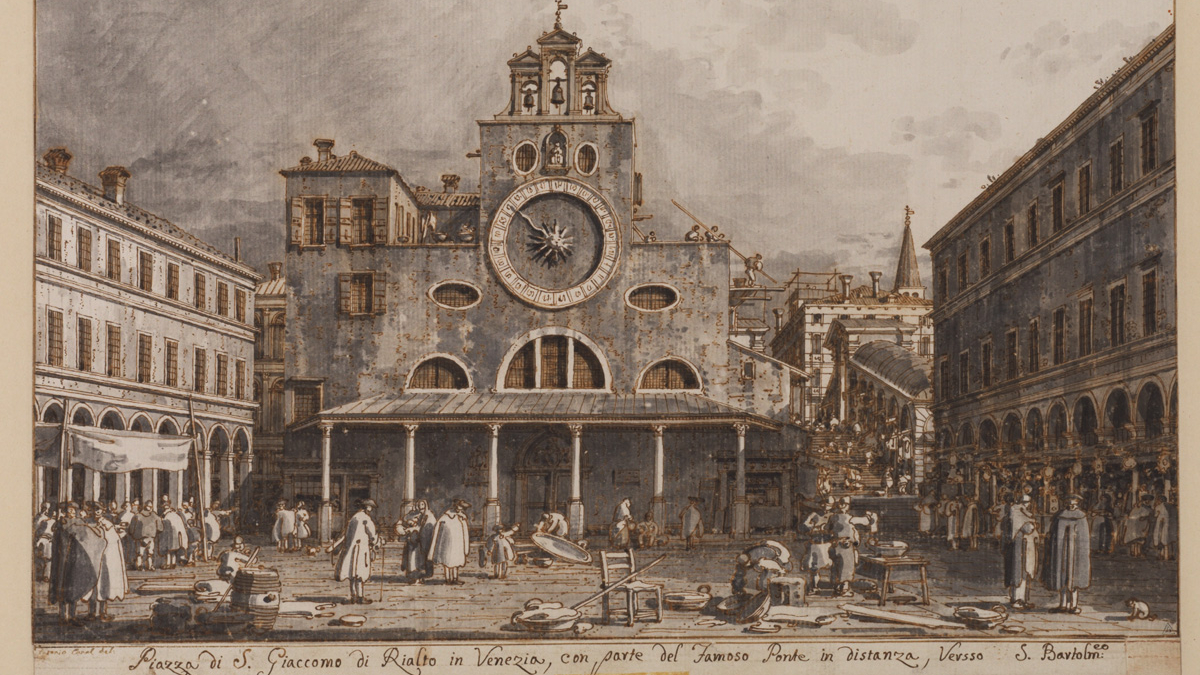 28 – NEW – A Society of Spectacle: Seeing and Being Seen in Eighteenth-Century Venice
On campus
Course 28 – NEW – Summer School on campus
Monday 10 – Friday 14 July 2023
Dr Camilla Pietrabissa
£595
Booking for this course has now closed. 
You may also be interested in our Autumn programme, or our online evening courses. 
Course description
Venice, a city built on the water and doubled in its reflection, was described by Iosif Brodsky as "a city of the eye" where "your other faculties play a faint second fiddle". In the eighteenth century all arts, including literature, theatre and painting participated in this celebration of the city's visual appearance. The resulting image was ambiguous at best: Venice's political crisis that started in the seventeenth century led to the fall of the Republic in 1797 at the hands of Napoleon and Habsburg Austria. By contrast, the arts represented Venetian social life as vibrant and modern – as a wonderful spectacle.
Through the study of the most important artists active in Venice, and the focused examination of particular works in London collections, we shall explore the depiction of an early modern cosmopolitan centre, where identities were performed on the urban stage. Official festivals such as the Carnival required everybody to put on a mask, but everyday life also offered occasions for public disguise. Canaletto's exquisite views of the city's canals and squares, Rosalba Carriera's pastel portraits of opera singers and foreign visitors, and Tiepolo's allegories of power frescoed on the ceiling of palaces and churches show that the visual arts contributed to the continual celebration of appearances at a time of unrelenting decline.
Lecturer's biography
Dr Camilla Pietrabissa is postdoctoral research fellow at IUAV University in Venice and lecturer at Università Bocconi in Milan. She holds a PhD from The Courtauld, and worked as an assistant curator of graphic arts at the Musée du Louvre and The Courtauld Gallery. She was awarded fellowships at the German Centre for Art History in Paris, at the Fondazione 1563 in Turin and the Zentralinstitut fűr Kunstgeschichte in Munich. Her research and publications focus on the visual culture of eighteenth-century Italy and France and the theory of media, particularly painting and drawing. She is a regular contributor to The Burlington Magazine.