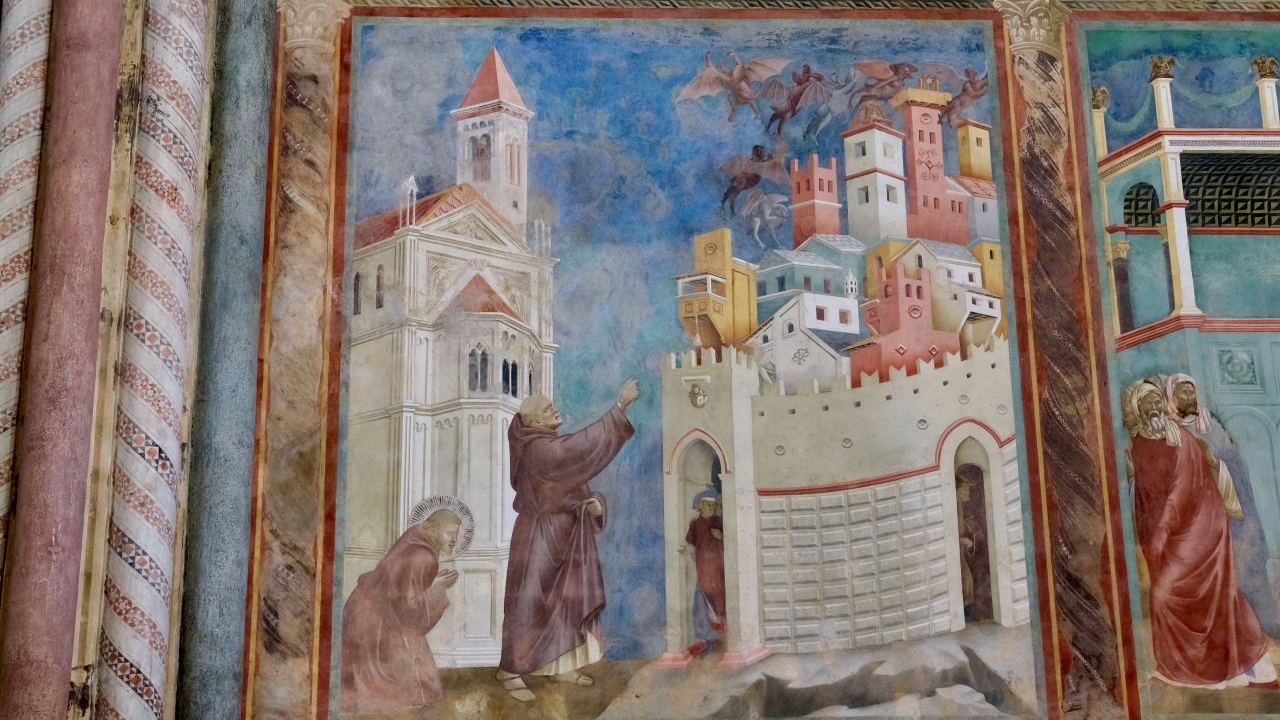 26 – Art for the Friars in Early Renaissance Italy
On campus
Course 26 – Summer School on campus
Monday 10 – Friday 14 July 2023
Dr John Renner
£595
Booking for this course has closed. 
You might also be interested in our September courses Making Sense of Christian Iconography or Variations on a Theme: The Renaissance in Art and Music.
Course description
This course examines the decisive impact on the art of central Italy, from the thirteenth to the fifteenth centuries, of the emergence of new religious orders: the mendicant friars. The enthusiastic response to the example and teaching of St Francis and St Dominic, the charismatic founders of the two largest orders, led ultimately to a transformation of the visual culture of cities such as Florence, Siena, Pisa and Assisi. The churches built for the friars and their growing urban congregations were adorned with fresco cycles, altarpieces and monuments of highly original form and style, employing innovative techniques of naturalism and narration to communicate meaning, to display identity, and to stimulate devotion. In works for the friars and their patrons, artists of the calibre of Cimabue, Giotto, Simone Martini, Masaccio, Fra Angelico and Piero della Francesca found new ways to represent figures, light and space, radically expanding the language of artistic expression. The course is devoted to discovering how so many magnificent works of art came to be created for friars and nuns committed to lives of simplicity and poverty.
Lecturer's biography
Dr John Renner is an Associate Lecturer at The Courtauld, teaching Italian art of the later Middle Ages and early Renaissance. He read History and French at Oxford, and subsequently worked in journalism and broadcasting before taking an MA in art history at Birkbeck, University of London, and a PhD at The Courtauld, with a doctoral thesis on the changing imagery of St Francis of Assisi in the thirteenth and fourteenth centuries. His research, conference papers and publications explore the inter-relationship of aesthetics, theology and politics in early Franciscan art. As well as teaching at The Courtauld, he lectures widely elsewhere, including for the Victoria and Albert Museum Academy and the London Art History Society. A past recipient of a Research Fellowship at the Dutch Institute for the History of Art in Florence, he is also a Fellow of the Society of Antiquaries of London.