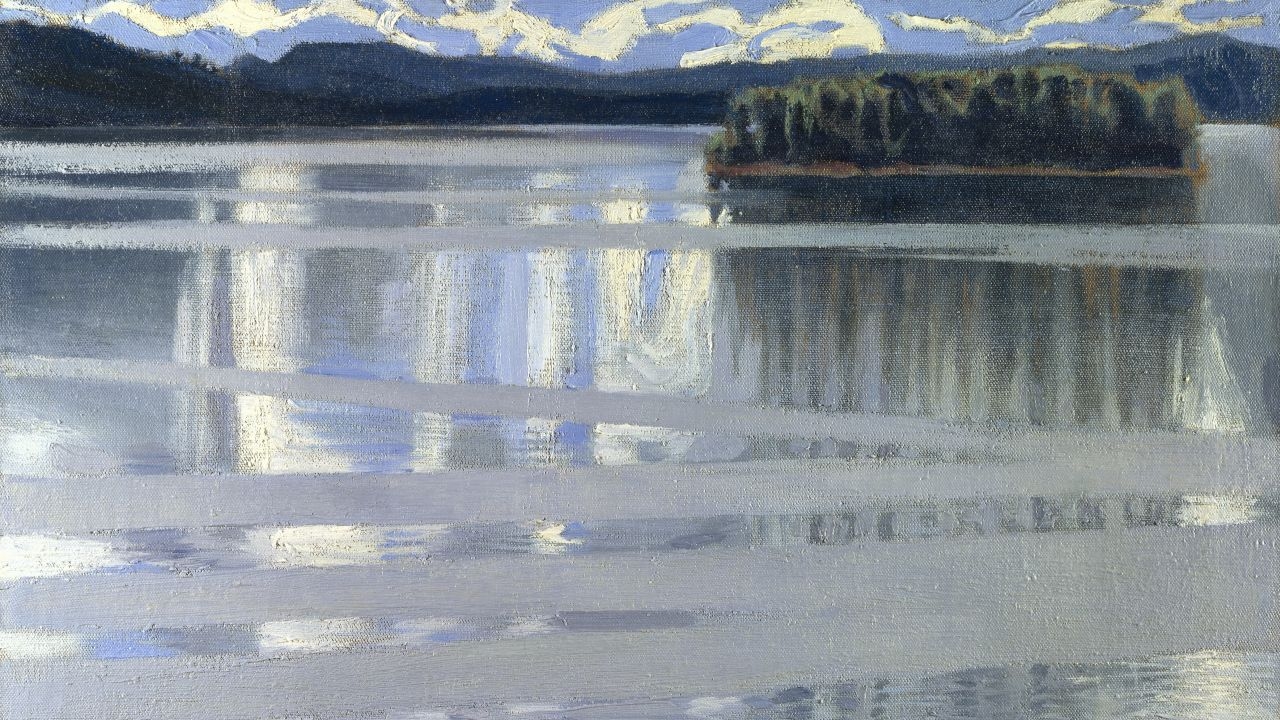 24 – Bright Lights and Dark Visions: Nordic Art from the Danish Golden Age to Edvard Munch
On campus
Course 24 – Summer School on campus
Monday 3 – Friday 7 July 2023
MaryAnne Stevens
£595
Booking for this course has now closed.
You may also be interested in our evening courses From Life: Representing Nature in Northern European Art, 1500-1750 and Women Artists in France, 1770-1914.
Course description
The call for political independence and defined national identities marked the development of visual, literary and musical cultures in the Nordic countries during the long nineteenth century. Artists sought to articulate unique national characteristics, as in the work of painters of the so–called Danish 'Golden Age', but were also confronted with constant challenges from international movements– from Naturalism to Symbolism, Expressionism and early Abstraction. This course considers how the national voices both proclaimed their specific visual identities and accommodated themselves to foreign visual manifestations as artists sought to capture the northern light and the region's expansive terrains of untrammelled nature, complementing the music of Grieg and Sibelius and the writings of Ibsen. Sometimes, this accommodation reinforced the potency of artists' distinct national visual languages, as seen in Peder Balke's ghostly visions of snow–covered, mist wrapped landscapes or Carl Larsson's scenes of quintessential Swedish domestic life. In others, it elicited powerful individual syntheses, as in the work of Vilhelm Hammershøj, Nikolai Astrup, August Strindberg and Edvard Munch. All, however, were aware of the Nordic region's peculiar qualities of the brilliant clarity and haunting beauty of the light and the brooding darkness not just of winter but also of the individual soul.
Lecturer's biography
MaryAnne Stevens is a historian of eighteenth- to early twentieth-century art, with particular research interests in the arts of Britain, France and the Nordic countries. Following a career in the academic world, she joined London's Royal Academy of Arts as Director of Academic Affairs, establishing the Learning Department and Architecture Programme, professionalising the Collections, Library and Archive and serving as Acting Secretary (2005-2008). She curated numerous major exhibitions at the Royal Academy, including Vilhelm Hammershøi: The Poetry of Silence (2008). An independent art historian and curator since 2013, she curated Nikolai Astrup: Painting Norway (London, Oslo, Emden, 2016-2017), Nikolai Astrup: Visions of Norway (Clark Art Institute, Williamstown MA, Bergen, Stockholm 2021-22), and Alfred Sisley (Greenwich CT and Aix-en-Provence, 2017). The major exhibition that she co-curated at the National Gallery, After Impressionism: Inventing Modern Art, is open until 13 August 2023 in London.