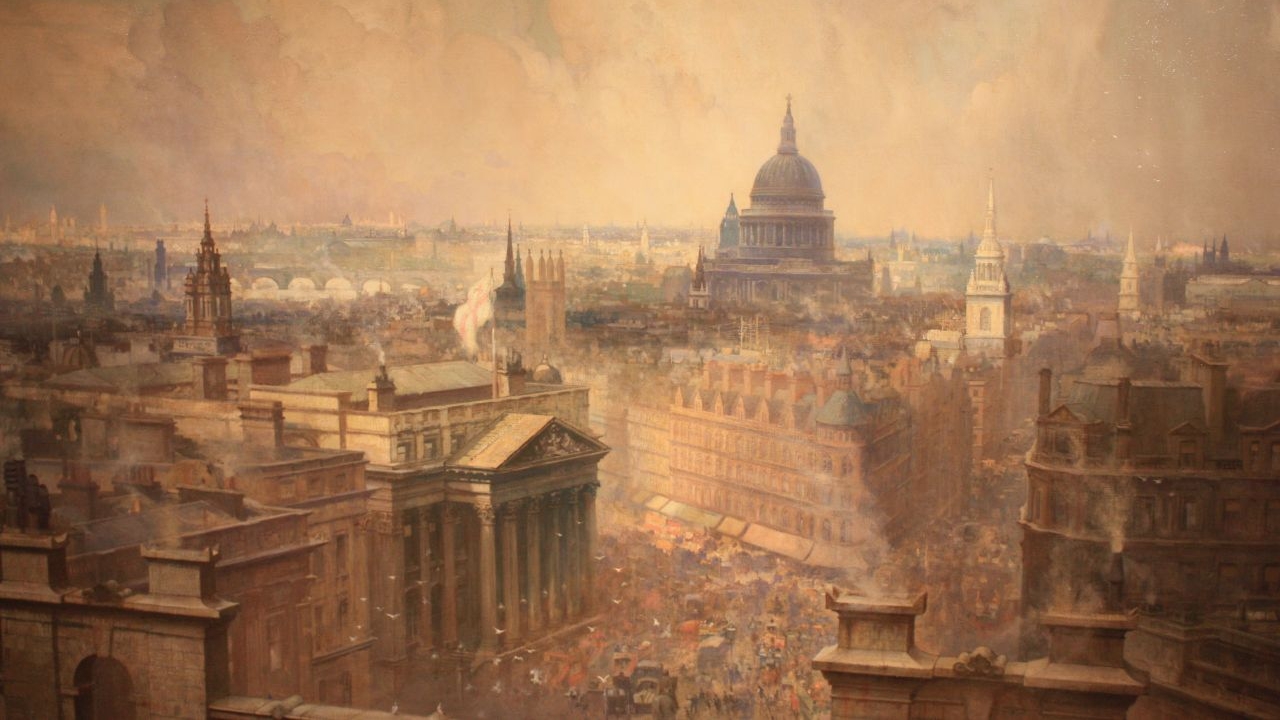 17 – NEW – Constructing the Heart of Empire: London's Public Architecture
On campus
Course 17 – NEW – Summer School on campus
Monday 26 June – Friday 30 June 2023
Kyle Leyden
£595
This course is now full.
If you are interested more widely in the intersections between architecture, society and power, you might consider course 18 – Power, Politics and Architecture: Palaces and Gardens in Mughal South Asia, course 22 – The Palladian Model: Variations on an Ideal or course 27 – The Art of the Sultans: Ottoman Art and Architecture.
Course description
Architecture is the art form whose presence, symbolic message and socio-political legacy cannot be avoided. The construction of great buildings is an undertaking imbued with significant symbolic and political currency which continues to have an unavoidable resonance with those who continue to interact with these spaces today.
Through an overview of key historical moments and an examination of several major architectural projects, this course will present London as a city in which architecture was consciously deployed as a potent device through which the changing essential values of and core political vision for the British Empire were communicated to Londoners, the wider British population and to foreign observers. It will also consider current debates about how post-imperial societies can and ought to deal with the highly contested legacies of these unavoidable urban spaces.
Engaging with diverse issues and concepts, the course gives students an opportunity to gain a solid understanding of the social and artistic history of London and its critical role as a stage for the theatre of Empire. It features visits to major public buildings and royal palaces and includes spaces that are otherwise inaccessible to the general public: behind-the-scenes at Kensington Palace, the Royal Apartments of the Palace of Westminster, and the spectacular interiors of the Foreign, Commonwealth and Development Office.
Lecturer's biography
Dr Kyle Leyden is a lawyer and architectural historian specialising in the architecture and built environment of the long eighteenth century. His research has focused on the intersections of politics and Irish architecture in the period 1560-1760 and the use of architecture as a reflection of and active agent within societal change. He was awarded an MA from the Courtauld (2014) and submitted his PhD thesis in December 2022. He has been a guest lecturer on architectural history at Notre Dame University, London and has taught art and architectural history at UCL and The Courtauld, working as Associate Lecturer at The Courtauld since 2018. He has published works on architectural and political history and recently contributed as researcher and co-editor on Mark Girouard's Biographical Dictionary of English Architecture. Kyle has recently been appointed as Lecturer in Early Modern Architecture at The Courtauld.