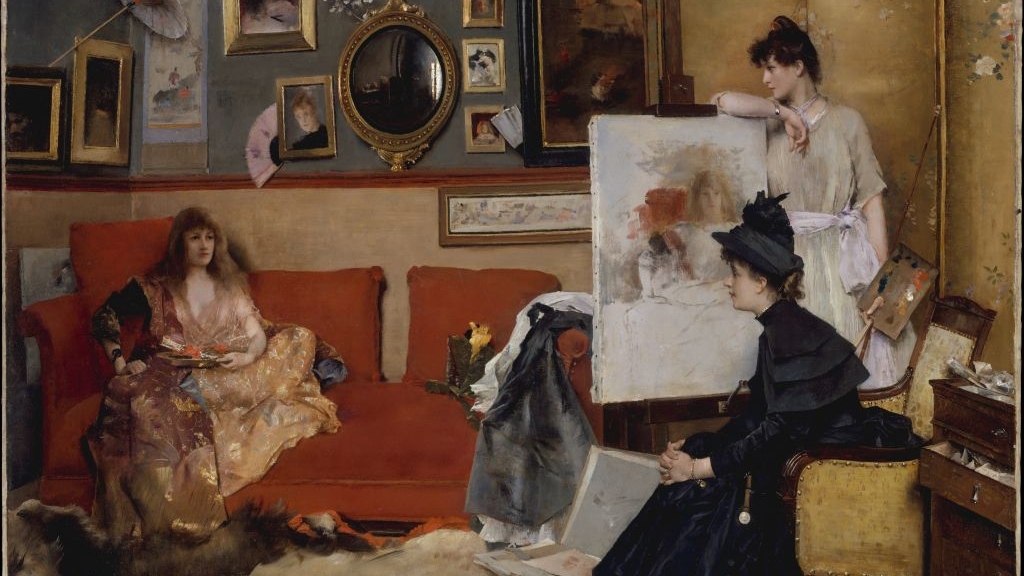 [CANCELLED] 14 – NEW – Luxury or Squalor? The Artist's Studio from the Renaissance to Now
On campus
Course 14 – NEW – Summer School on campus
Monday 19 – Friday 23 June 2023
Dr James Hall
£595
Due to circumstances beyond our control, this course has unfortunately now been cancelled.
Course description
Since the Renaissance, the artist's studio has been a special place that distils the magic and mystery of human creation, of body and mind working in harmony, often collectively and sometimes with a live model. Yet the precise nature of the artist's workplace has been a contested issue, and many varieties have been created. Leonardo famously compared the comfortable studio of the painter with the dirty, noisy workshop of the sculptor; his ideal painter wore fine clothes, and worked with effortless ease using fine brushes before an audience. Conversely, Leonardo's great sculptor rival Michelangelo embraced the very filth and physicality of large-scale art making that Leonardo mocked, seeing it as heroic Herculean Labour. He lived in squalor and derided artists who judged work by what it looked like in the studio rather than in the piazza.
This course explores the evolution of the studio, initially as a secluded alternative to the medieval workshop open to the street, more akin a scholar's study. Successful artists strove to form impressive study collections, and to build palatial houses that the elite would want to visit and in which they would be willing to sit for their portraits. From around 1800, many artists rejected the luxurious studio, opting for unfurnished monastic cells, bohemian squalor, 'white cubes' and factories. Other artists, such as Turner and Monet, abandoned the studio and used portable painting boxes and boat studios, rented 'rooms with a view' and made art on site.
Visits will include some of the following: British Museum; Royal Academy; George Frederick and Mary Watts studios and home in Compton, Surrey; Katrin Bellinger Collection; Leighton House Museum and Sambourne House; Soane Museum; a contemporary studio.
Lecturer's biography
Dr James Hall is an art critic and historian, currently Research Professor at the University of Southampton. Noted for his versatility and originality, his books include The World as Sculpture (Chatto, 1999); Michelangelo and the Reinvention of the Human Body (Chatto, 2005); The Sinister Side: How Left-Right Symbolism Shaped Western Art (Oxford University Press, 2008). The Self-Portrait: A Cultural History (Thames & Hudson, 2014) won the Travelling Scholarship Prize and has been translated into five languages. James's essays have appeared in The Burlington Magazine, Oxford Art Journal, Simiolus and Times Literary Supplement. Two essays on Van Gogh and Egyptian art are to be published in The Burlington Magazine. His latest book, The Artist's Studio: A Cultural History (Thames & Hudson 2022) was a Sunday Times Book of the Year. He previously taught courses on Self-Portraiture and Michelangelo at The Courtauld Summer School.