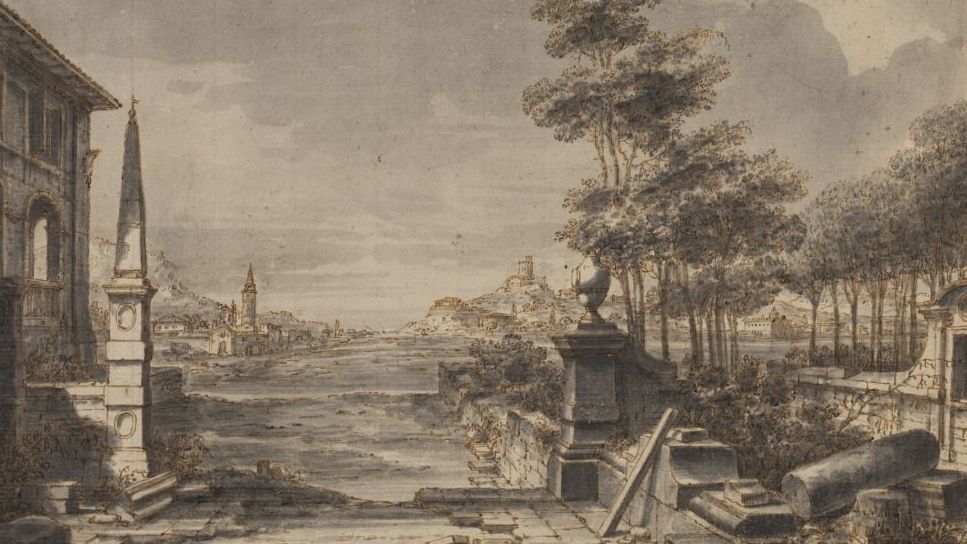 Visiting the Past – The Courtauld Study Tours Online
Our online tours replace the experience of being abroad with an unhurried immersion in the wider cultures of significant destinations. They explore what is no longer visitable: once-famous buildings, squares and gardens that have been demolished or are inaccessible to the public, and even more importantly, the vanished cultures of the past. Our tours consider urban spaces, buildings, gardens and works of art within the context of their contemporary court cultures and artistic milieux, literature, poetry and music.
Four pre-recorded lectures and ample contextual reading and other materials are provided 2 weeks in advance of the live Zoom week-end seminars and discussions, so that students have time to engage fully with the subject. Week-end seminars take place on Saturdays and Sundays, at 14:00 and depending on student numbers also at 16:00 [London time].
In the Footsteps of Renaissance Visitors: Four Walks in Rome
Dr Barbara Furlotti and Dr Guido Rebecchini
Zoom seminars on Saturday 18 and Sunday 19 November 2023
£145
A tour illuminating the architectural and artistic treasures of the eternal city through the eyes of Renaissance visitors. We shall move along the Via Papalis, as part of a papal procession, admire the breathtaking urban transformations wrought by Pope Julius II, join Renaissance artists in studying Rome's famed antiquities, and adopt the garb of devout pilgrims on a tour of the Seven Churches and their spectacular treasures of art.
Find out more