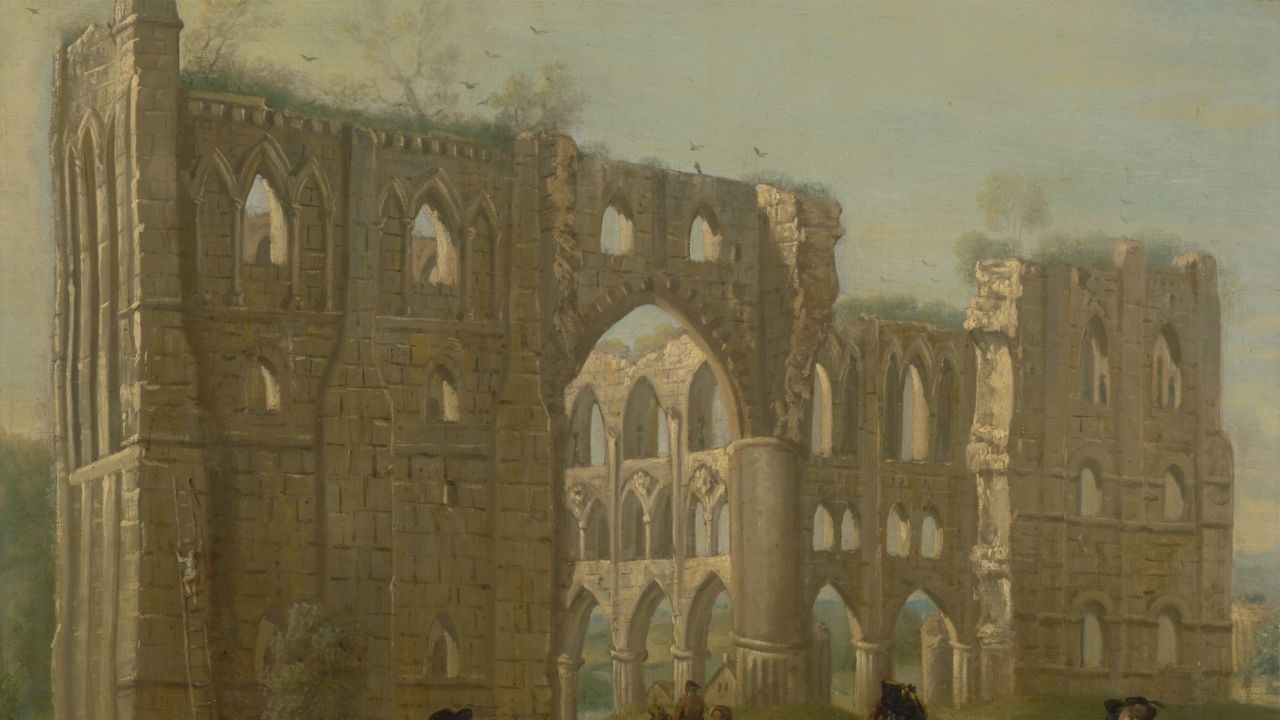 Yorkshire Gothic
Dr Tom Nickson
Monday 17 – Wednesday 19 July 2023
£445
This tour is now full.
You may also be interested in our online Study Tours.
Course description
Enclosed by its medieval city walls, and straddling the River Ouse, York offers a compelling vision of an English medieval city, dominated by its great Minster. York serves as our base for two nights as we explore some of Yorkshire's most stunning Gothic churches. Having glimpsed the city from its high medieval walls on the first day, we shall pass below the Minster's floor to see traces of the Roman city and the great church built after the Norman Conquest. In the church above we can follow the expansion of the Minster through the Middle Ages, and the installation of its magnificent glass. The following day we shall take a coach to visit the great abbeys of Byland, Fountains and Rievaulx Abbey. Founded by Cistercian monks in the twelfth century, these developed into vast communities of monks and lay brothers, with a restrained yet highly sophisticated architecture. Targeted by Henry's commissioners, these evocative ruins have been cherished since the seventeenth century for their stunning settings and relationship with the landscape. We shall begin our final day by visiting one of York's best-preserved late medieval parish churches, All Saint's North Street, which preserves significant portions of its original glass. A coach then takes us to Beverley, where we can visit the elegant early Gothic Minster and the great parish church of St Mary, before returning home from Hull.
Lecturer's biography
Dr Tom Nickson studied at Cambridge and The Courtauld and taught at the University of York before returning in 2012 to The Courtauld where he is now Reader in medieval art and architecture. Whilst studying for his PhD at the Courtauld Tom earned money as a tour guide, and it is still his favourite way to teach. He is editor of the Journal of the British Archaeological Association and has led several trips for the Courtauld, including to Westminster Abbey and Ely Cathedral; Salisbury, Wells and Glastonbury; and Bristol, Gloucester and Tewkesbury. He also publishes widely on aspects of medieval Iberia and is currently completing a book on architecture in medieval Spain and Portugal.