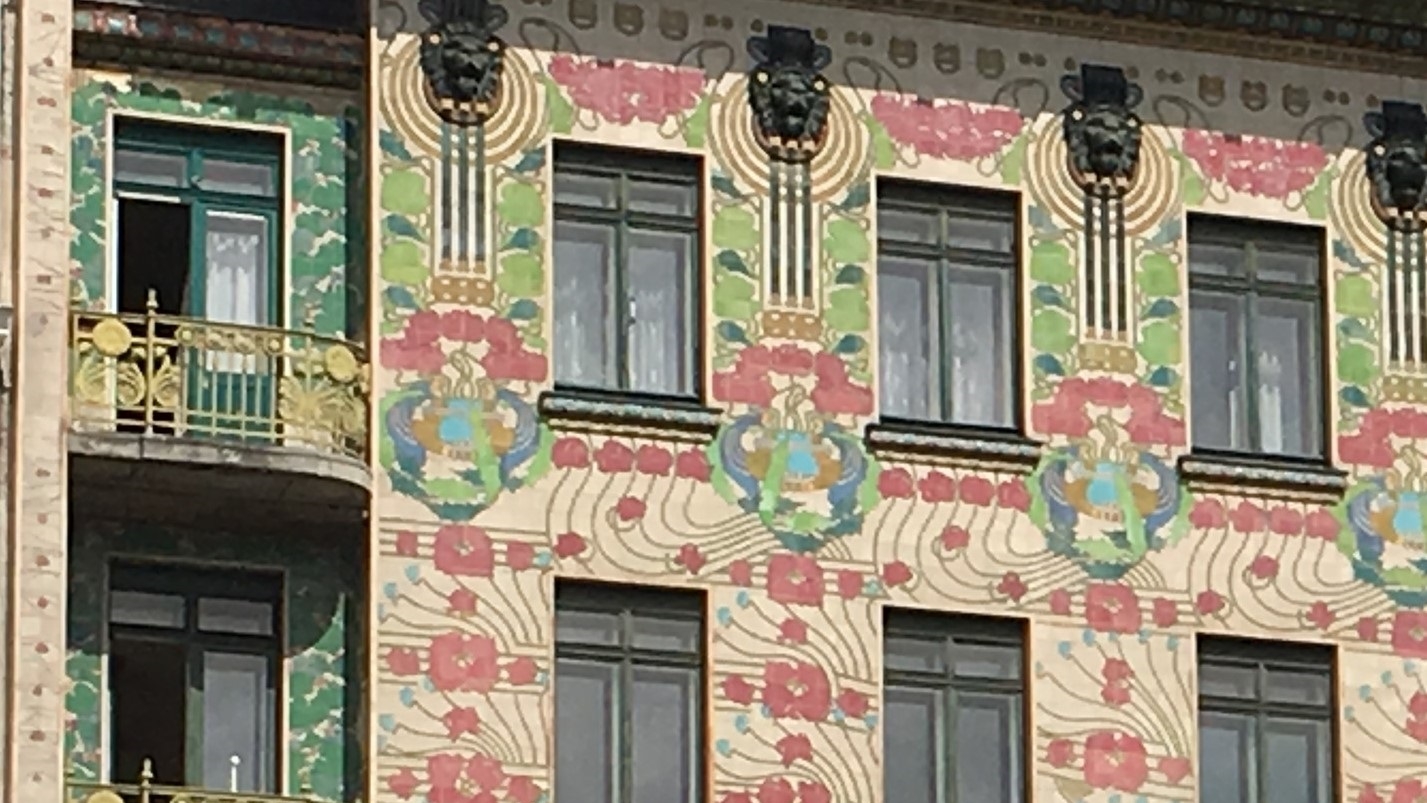 Vienna 1900: A Total Work of Art
Dr Niccola Shearman
Tuesday 12 – Thursday 14 September 2023
£445
This tour is now full, please fill in the booking form to be added to the waiting list. You may also be interested in Dr Shearman's Summer School courses The Art of Weimar Germany: Modernity in the Balance and A Nervous State of Affairs: Art in Vienna, 1880-1938.
Course description
The concentration of landmark buildings, historical monuments and world-renowned art collections within a relatively small urban area makes the city of Vienna a fascinating destination for an art-historical visit. For centuries it was the capital of the vast Habsburg Empire, with a grand architectural façade to match. Around 1900, the tensions arising from efforts to maintain the surface splendour against a subversive spirit of intellectual enquiry gave rise to the artistic experiment that is visible across the urban fabric and in numerous museums today. Beginning in this era of Freud, Klimt and the architects and designers of the Austrian Secession, our spatial and historical encounters will follow successive cultural and political turns of the twentieth century. Taking in galleries of Expressionist painting and the social housing of 'Red Vienna', visits will extend through the dark era of Nazi power, to finish with the flowering of new hope after 1945. Everywhere observing plentiful traces of that dominant imperial past, we shall contemplate the complex legacy of shifting identities specific to this cultural crossroads at the heart of Europe.
Lecturer's biography
Dr Niccola Shearman is a freelance art historian, with teaching affiliations to The Courtauld and the University of Manchester. She specializes in German and Austrian twentieth-century art, with research interests in printmaking, in theories of perception originating in the Gestalt school of psychologists and in the careers of women artists and writers, in 1920s Berlin and in exile in the UK. Academic articles and book reviews have covered similar themes and she is currently working on a book based on her PhD thesis; an examination of the emotional investment in the woodcut print in Germany after the First World War.