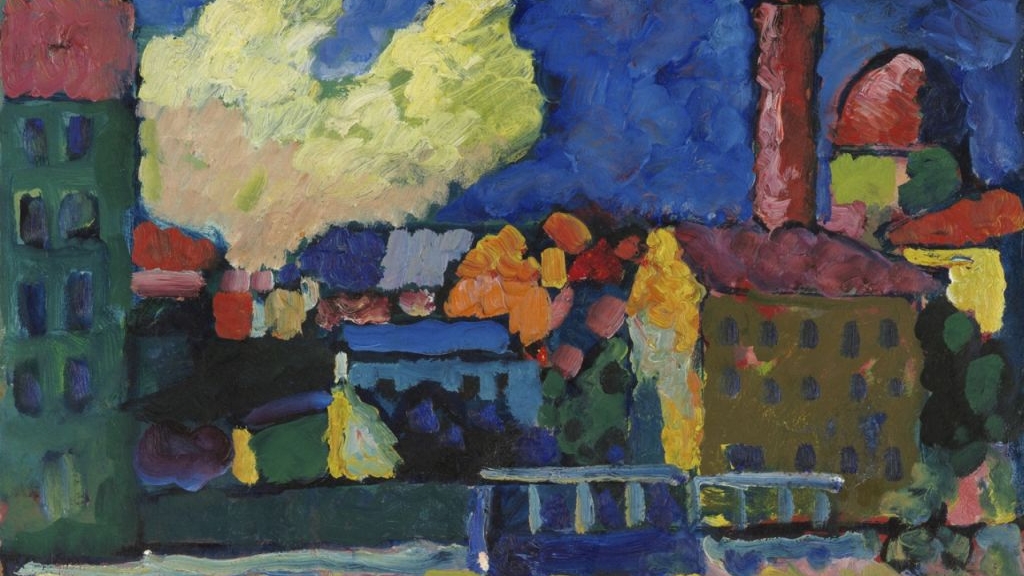 Munich Moderns
Dr Niccola Shearman and Maria Mehlstäubl-Truman
Wednesday 6 – Friday 8 September 2023
£445
This tour is now full.
You may also be interested in our online Study Tours.
Course description
After 1900, the city of Munich rivalled Paris as a cosmopolitan hub of experiment. Here it was that Wassily Kandinsky, Franz Marc, Gabriele Mϋnter and others developed an emotional expressionism, putting colour and form at the service of the spirit; and an "inner necessity". This tour begins in the galleries of the Lenbachhaus: preserving the original decorative interiors of late-nineteenth-century aesthetes, its celebrated collection of art works by the Blaue Reiter group presents the unfolding path towards abstract painting.
The twentieth-century displays of the Pinakothek der Moderne complete the wider picture, including the sober gaze of 1920s' New Objectivity; the notorious period of Nazi iconoclasm known as the 'Degenerate Art' campaign, and works created after 1945 in which artists confront their history. Pursuing the Expressionists' embrace of 'authenticity' in art and life, we shall take a day trip into the Bavarian countryside. Dependent on timetables, the destination will either be the stunning Museum Buchheim on the shore of Lake Starnberg, for an immersion in the work of the Brϋcke group (originally launched in Dresden in 1905 by Erich Heckel and Ernst Ludwig Kirchner); or alternatively, the artists' town of Murnau, summer home and source of inspiration to Gabriele Mϋnter, Kandinsky and others.
In contrast to the colourful history at the cradle of German modernism, the tour includes important reflections on events that led to Munich becoming the grave of so much potential energy. A walk around the ceremonial parade ground of Kӧnigsplatz and a visit to the Haus der Kunst – Fascist temple to 'Great German Art' opened in 1938 as the vitriolic 'Degenerate Art' exhibition was staged nearby – will take us past and into some architectural relics of Hitler's sinister manipulation of culture.
Lecturers' biographies
Dr Niccola Shearman is a freelance art historian, with teaching affiliations to The Courtauld and the University of Manchester. She specializes in German and Austrian twentieth-century art, with research interests in printmaking, in theories of perception originating in the Gestalt school of psychologists and in the careers of women artists and writers, in 1920s Berlin and in exile in the UK. Academic articles and book reviews have covered similar themes and she is currently working on a book based on her PhD thesis; an examination of the emotional investment in the woodcut print in Germany after the First World War.
Maria Mehlstäubl-Truman works in primary education, having previously completed degrees in anthropology and in interpreting and translation. As a true 'Münchner Kindl' with long family connections to the bohemian artists' quarter of Schwabing, Maria combines a passion for art and literature with her experience of the rich oral history of the city. All of this makes her ideally qualified to be your personal guide in our walks around Munich.