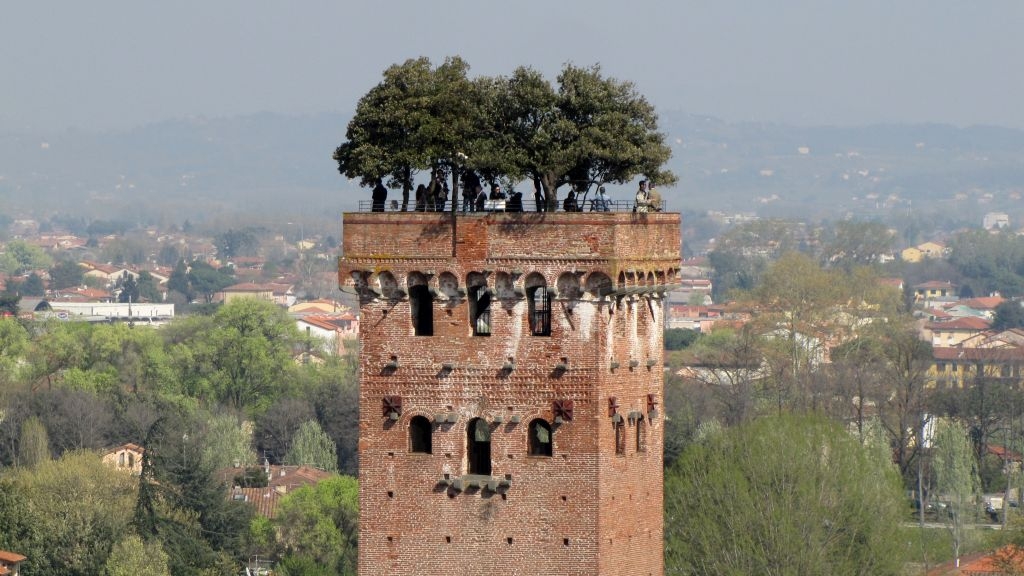 Lucca at the Dawn of the Renaissance
Dr Geoffrey Nuttall
Wednesday 7 – Friday 9 June 2023
£445
This tour is now full.
You may also be interested in our online Study Tours.
Course description
For over 250 years, merchants from the small Tuscan city of Lucca dominated the production and sale of the luxury silks so coveted by the ruling houses of Europe. Their wealth made Lucca one of the most beautiful cities in Italy and it remains one of the best preserved (and pedestrian friendly). This tour focuses on the Lucchese silk merchants' artistic legacy and innovative patronage, including masterpieces by the great Sienese sculptor Jacopo della Quercia, the wonderful cathedral of Saint Martin, the monumental palaces of the Guinigi, the treasure house that is the church of San Frediano, and the impressive collections of the Museo Nazionale and the Opera del Duomo. We shall also visit the nearby Campo dei Miracoli in Pisa, Lucca's cultural and political rival. In studying the history of the city and its art, we shall consider how Lucca's relationship with Pisa and other Tuscan cities, and its merchants' wide cultural horizons influenced its sophisticated patronage. We shall question established art-historical labels, such as 'International Gothic' and 'Renaissance', traditional histories of art with their Florentine-centric approaches and look at the relationship between artistic centres and peripheries with fresh eyes.
Lecturer's biography
After a career in publishing, Dr Geoffrey Nuttall took his PhD at The Courtauld on art and patronage in Lucca during the late Middle Ages and early Renaissance. Since then he has published extensively on the activities of the silk merchants of Lucca, and the artists they employed across Europe, most recently on the community's chapel in Paris. In 2020 he co-edited Filippino Lippi: Beauty, Invention and Intelligence, contributing a chapter on Filippino Lippi's two altarpieces for churches in Lucca, and he is currently working on the Lucchese in Avignon, and a more general study of Lucchese artistic patronage around 1400.