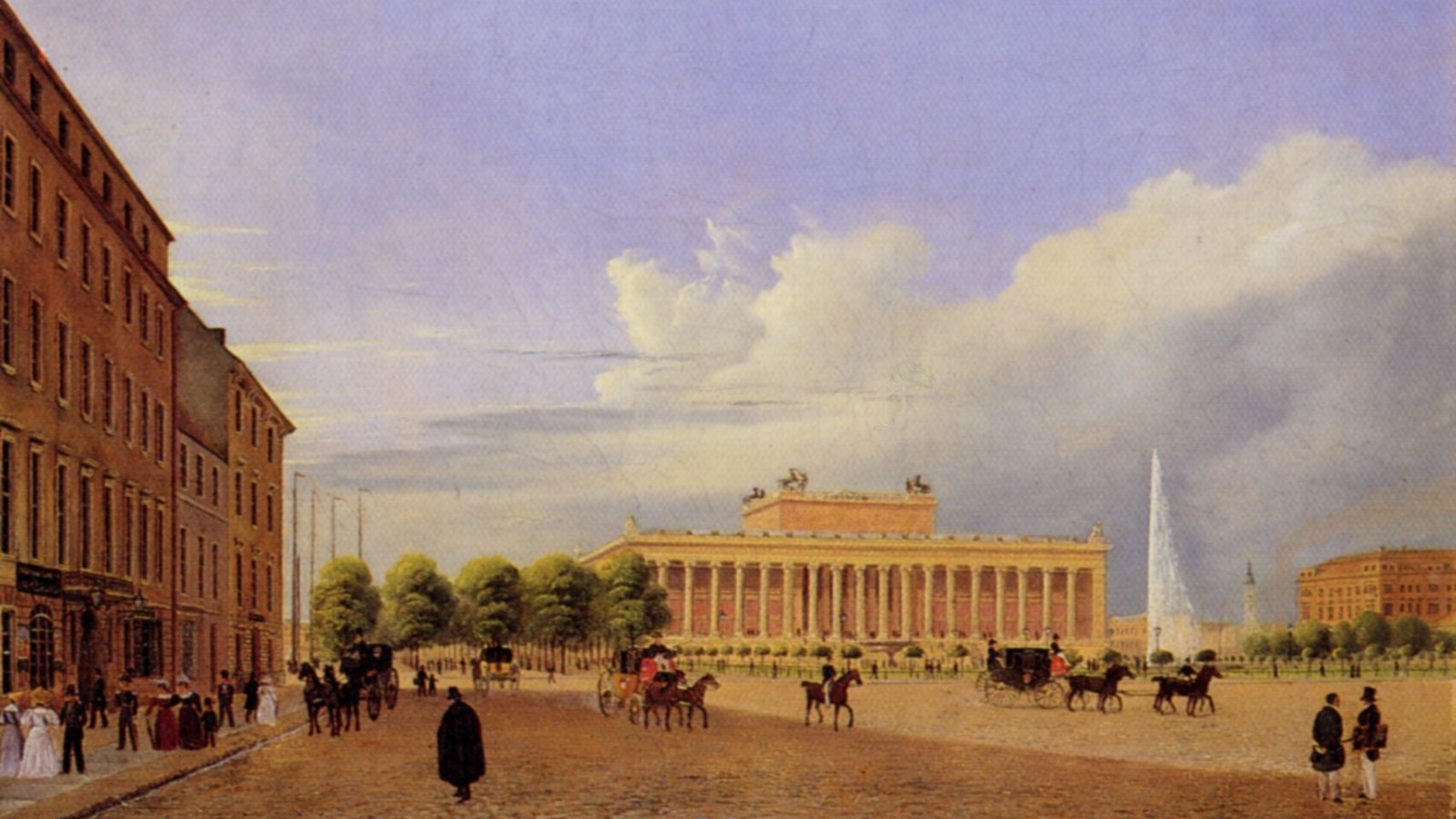 In Search of a Nation: Art in Berlin
Dr Matthias Vollmer
Monday 22 – Wednesday 24 May 2023
£445
This tour is now full.
You may also be interested in our online Study Tours.
Course description
The German capital Berlin possesses extraordinarily rich and varied collections of art and antiquities. This Study Tour offers an opportunity to sample many of the outstanding works in Berlin, ranging from the late Middle Ages to the present day. In addition to studying a wide range of masterpieces for their own sake, we shall also discuss how the collection and display of these works were employed to foster a sense of a national cultural identity. Our tour probes the important question of how ideas about a peculiarly 'German' style and artistic expression became intimately connected to the formation of the German nation state in the nineteenth century and to its development in the twentieth century and beyond.
We shall explore the question of the 'Germanness' of German art throughout the centuries by paying close attention to works by Lucas Cranach and Albrecht Dürer, Caspar David Friedrich and Karl Friedrich Schinkel, Adolph Menzel and Ernst Ludwig Kirchner, Otto Dix, Joseph Beuys and Anselm Kiefer, among others. In the course of our tour, we shall visit the outstanding collections and impressive buildings of the Deutsche Historische Museum; Gemäldegalerie; Alte Nationalgalerie; Berlinische Galerie; Sammlung Scharf-Gerstenberg and Hamburger Bahnhof Museum.
Lecturer's biography
Dr Matthias Vollmer is Adjunct Professor at the Freie Universität Berlin European Studies Programme. He studied art history, philosophy and orientalism at the Freie Universität Berlin and wrote his PhD thesis on medieval book illustration. Matthias teaches interdisciplinary seminars on medieval and Renaissance art, as well as courses on modern art at the Freie Universität Berlin, the Universität der Künste Berlin, the Universität Münster and the Universität Frankfurt. He currently researches the principles of visualisation in art and science.