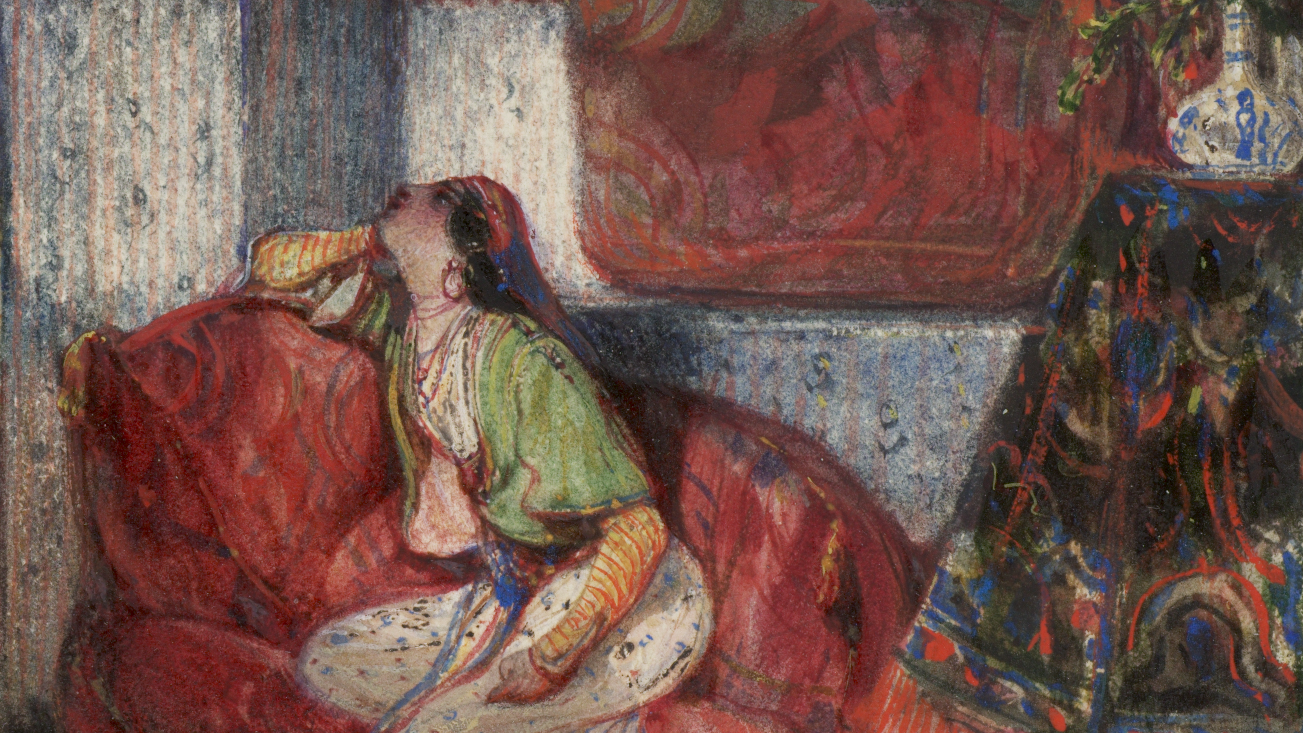 Drawing on Arabian Nights – Orientalism in Context
Saturday Study
[ARCHIVE]
Saturday 29 April 2023
On campus at Vernon Square £40 (£30 concessions)
10.30 registration and coffee; 11-1.15pm Lecture Theatre 2
or
Online as a recording £10 (£5 concessions). Booking for online access remains open until the end of the exhibition (3 June).  The lecture recording will be sent on Tuesday 2 May, or within five days for those booking after 2 May, and will be accessible for 8 days from delivery.
Booking has now closed.
This Saturday Study event will provide an opportunity to delve deeper into the ideas raised in The Courtauld Gallery exhibition Drawing on Arabian Nights (22 February – 3 June 2023). The first of three talks will introduce the exhibition and the works: a selection of Orientalist works on paper from The Courtauld's collection, and explore the curatorial decision to present them in the context of the folk tales Arabian Nights. The second talk will look more broadly at the history and complexity of Orientalist paintings, and examine the multiple interpretations they invite. Our final talk will introduce the reception and production of Orientalist visual and written material in the region of Turkey and the Levant in the nineteenth and twentieth century.
With exhibition curators Dr Emily Christensen and Dr Ambra D'Antone. Moderator: Dr Anne Puetz (The Courtauld)
The event fee for on-campus attendance includes refreshments and one free admission to The Gallery's permanent collection and includes Drawing on Arabian Nights valid until 3 June.