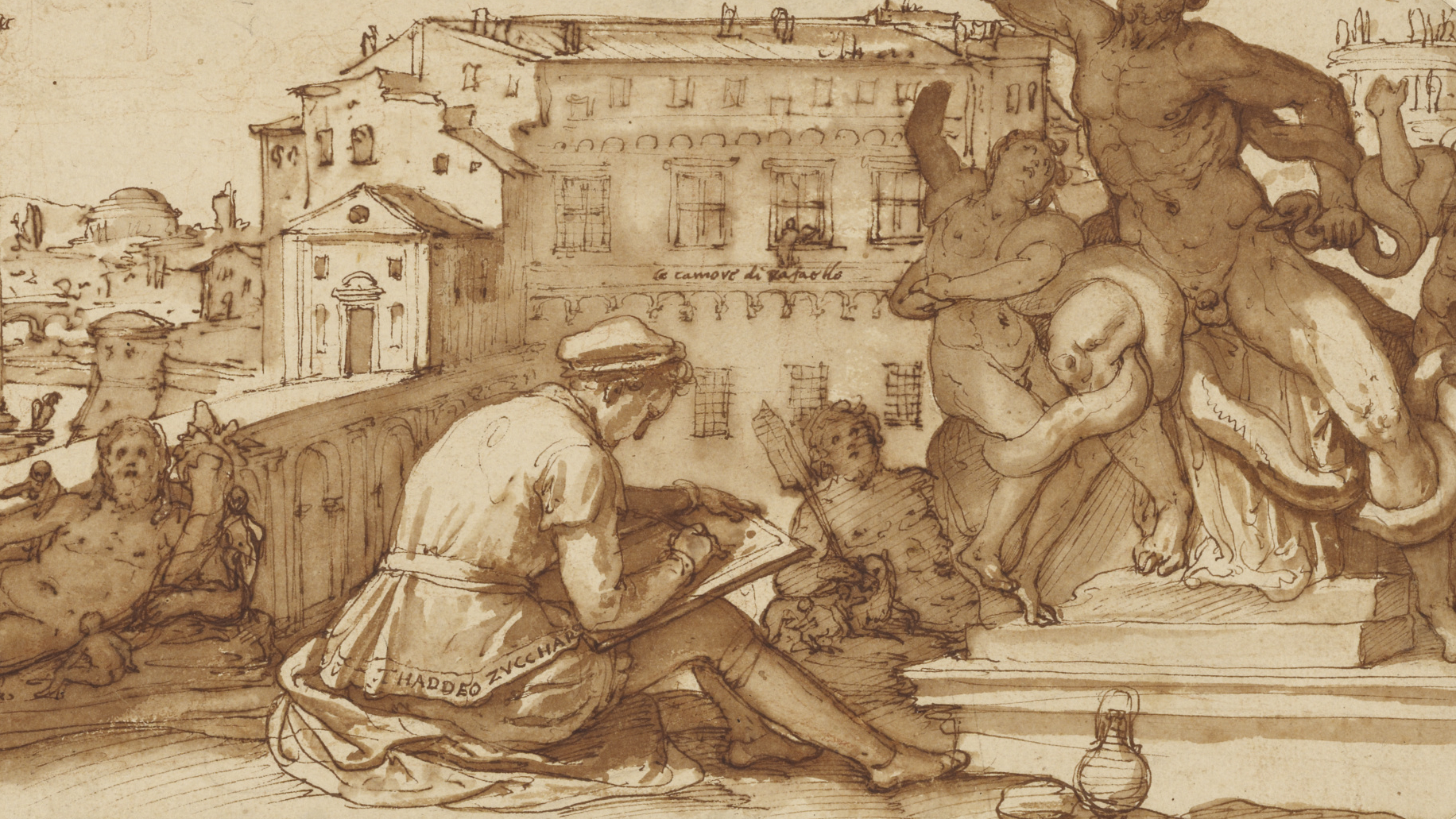 NEW – In the Footsteps of Renaissance Visitors: Four Walks in Rome
NEW
Dr Barbara Furlotti and Dr Guido Rebecchini
Seminars on Saturday 30 April and Sunday 1 May
£145
Booking is now closed
Course description
If you have ever dreamt of time-travelling, this study tour offers you the opportunity to go back in time and experience Rome like a Renaissance visitor in four walks. The first walk leads us along the Via Papalis, a ceremonial route that new popes took to go from their residence in the Vatican to St John Lateran. Adorned with ephemeral arches during these processions, this winding medieval street was a prime location for new buildings, churches and chapels.
During the second walk, we shall discover some of the urban and artistic transformations implemented in Rome by Pope Julius II (r. 1503-1513), including his Vatican Apartments and the ceiling of his chapel, painted respectively by Raphael and Michelangelo, as well as the celebrated Villa of Agostino Chigi.
With its ancient buildings and antiquarian collections, Rome was also prime travel destinations for artists and antiquarians. The third walk will introduce you to some of the most spectacular collections of antiquities available in Rome at the time, such as the Farnese and the Papal collections.
To conclude our virtual visit, we shall wear the clothes of Renaissance pilgrims and embark on a tour of the Seven Churches, moving among places of extraordinary devotion and spectacular art, such as Santa Maria Maggiore and San Pietro.
Lecturers' biographies
Dr Barbara Furlotti is Associate Lecturer at The Courtauld. From 2009-2010 she held a post–doctoral fellowship at the Getty Research Institute in Los Angeles, where she was involved in the research project The Display of Art in Roman Palaces, 1550–1750. As a Marie Curie Fellow at the Warburg Institute (2012-15), Barbara worked on her book Antiquities in Motion: From Excavation Sites to Renaissance Collections (Getty Publications, June 2019). She has published extensively on the history of collecting, display practices and the art market. With Guido Rebecchini, she co–curated the exhibition Giulio Romano: Art and Desire (Mantua, Palazzo Te, 6 October 2019–6 January 2020) and is currently working on a new exhibition dedicated to Renaissance design, entitled Giulio Romano: the Art of Living (Mantua, Palazzo Te, 8 October 2022-8 January 2023).
Dr Guido Rebecchini read art history at La Sapienza university in Rome and obtained his PhD at the Warburg Institute in 2000. After teaching at the Università di Siena and New York University in Florence, in 2013 he was appointed Lecturer of Renaissance art at The Courtauld, where he is now Reader. He has published extensively on the court of Mantua, on the Medici in Florence and on the Farnese papacy in Rome. He co-curated the exhibition Giulio Romano: Art and Desire with Barbara Furlotti (Mantua, Palazzo Te, 6 October 2019-6January 2020) and is under contract to write a new book on Isabella d'Este.