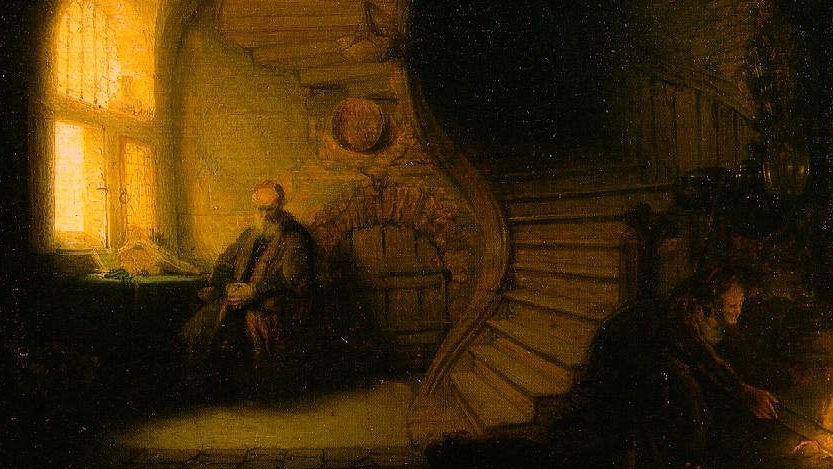 Making Sense of Ideas on Art: A Beginner's Course in Art theory, c.1800-c. 2000
Online
Dr Matthias Vollmer
Online. 5 pre-recorded lectures. Live Zoom seminars on Wednesday evenings from 23 March to 20 April 18:00-19:15 [London time]
£195
Course description
Philosophical theories on the nature, characteristics and function of art and visual imagery have been very influential on the development of art history. They have had an impact on the ways we have interpreted, and sometimes also made, works of art in the widest sense.
The names of their authors crop up time and again in art-historical texts – Georg Wilhelm Friedrich Hegel and Arthur Schopenhauer, among others – but for all their impact, the theories of these philosophers are not always well or widely understood. This course focuses on two main ways of discussing and understanding works of art: broadly speaking a historical-analytical versus a psychological approach.  Both ultimately tried to answer the question: what is art? What is an image, and what is it for?  Influenced by these two very different philosophical directions, exemplified in the writings of Hegel and Schopenhauer respectively, art history evolved rapidly and veered away from the traditional ways of discussing works of art that were still current around the turn of the twentieth century.  Influential figures like Wilhelm Worringer, and in the second half of the twentieth century, Nelson Goodman, David Freedberg, Gottfried Boehm and Lambert Wiesing developed highly sophisticated theories about art and about visual imagery more widely. This course will explore both the directions set by Hegel and Schopenhauer and these exciting twentieth-century developments.
Lecturer's biography
Dr Matthias Vollmer is Adjunct Professor at the Freie Universität Berlin European Studies Programme. He studied art history, philosophy and orientalism at the Freie Universität Berlin and wrote his PhD thesis on medieval book illustration. Matthias teaches interdisciplinary seminars on medieval and Renaissance art, as well as courses on modern art at the Freie Universität Berlin, the Universität der Künste Berlin, the Universität Münster and the Universität Frankfurt. He currently researches the principles of visualisation in art and science.