Autumn School online
Making Sense of
The Arts of Islam
Dr Natasha Morris
5 pre-recorded lectures and 5 live Zoom seminars from Monday 12- Friday 16 September with an optional in-person course visit on Saturday 17 September
£195; a £45 supplement for the optional visit
This course has now finished
An intensive introduction to the key works and themes of the arts and architecture of the Islamic world from the 7th century to today.  Strongly object-focused, this course also addresses the unique social and political contexts belonging to the often much misunderstood concept of 'Islamic art'.
Find out more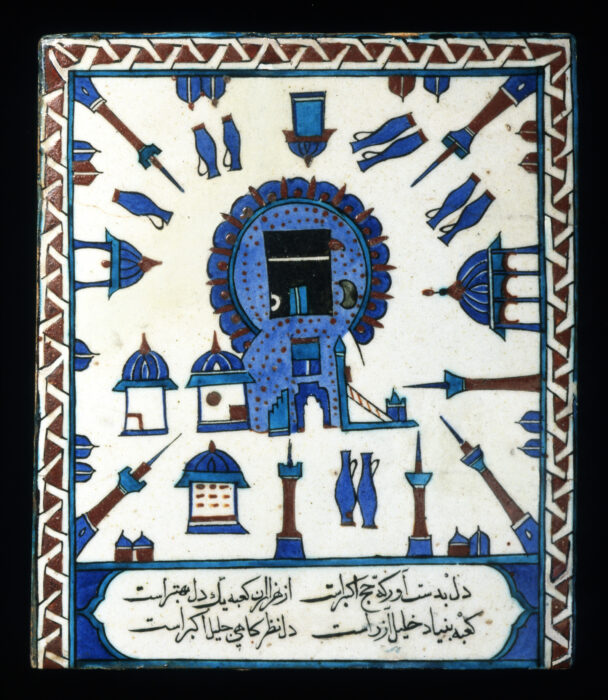 Making Sense of Abstraction: Roots, Context and Meaning
NEW
Evening study online + visit
Dr Emily Christensen
£195; a £45 supplement for the optional visit
This course and its waiting list is full
Online. 5 pre-recorded lectures. Live Zoom seminars on Wednesday evenings from 14 September to 12 October, at 18:00 – 19.15. If student numbers make it necessary, we will teach in two groups, with the second group scheduled for 19.30-20.45. An optional in person course visit on Saturday 8 October 10:00-13:00.
In spite of its perceived complexity and elitism, abstraction became one of the most dominant expressions of modern art.  Ranging across early European manifestations in the work of artists like Kandinsky, Malevich and Mondrian, to later permutations by American Abstract Expressionists and artists like Ibrahim El-Salahi, this course explores the nature, origins, meanings and reception of this fascinating mode of visual expression.
Find out more