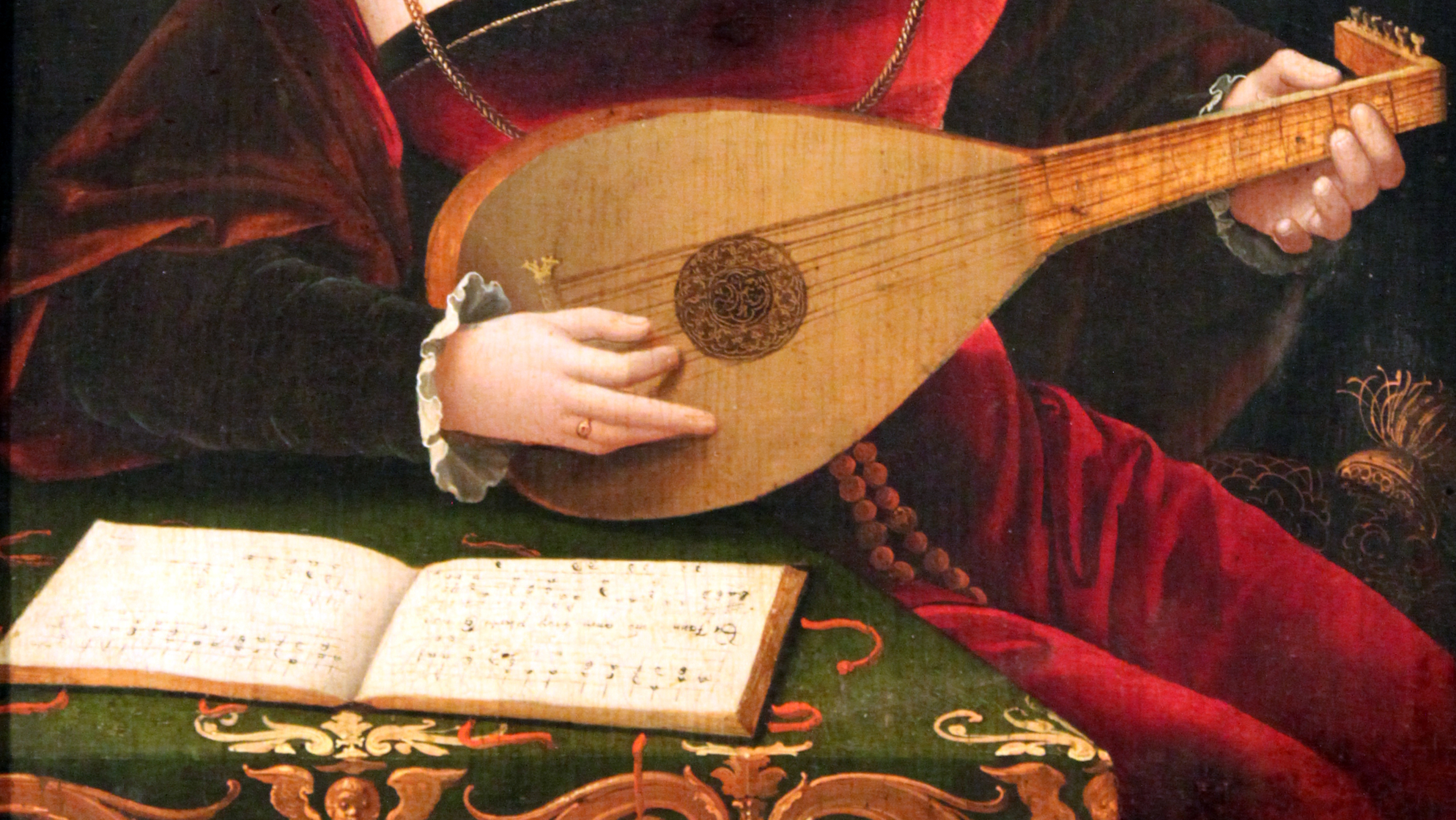 Variations on a Theme: The Renaissance in Art and Music
On campus
NEW
Dr Amanda Hilliam and Emma Murphy
At our Vernon Square campus, Friday evenings, 28 October to 25 November,18:30-21:00, and a course visit on Saturday 26 November 10:00-13:00
£465
Course description
Music and the visual arts were related disciplines throughout the Renaissance period. While practitioners often moved freely between both art forms, audiences could experience visual and musical spectacles simultaneously in both ecclesiastical and courtly or domestic settings. The disciplines themselves often moved in complementary directions, whether making use of parallel frameworks for composition, or even borrowing characteristics from the other to stimulate the senses, and thereby enhancing the persuasive qualities of a work. Renaissance theoreticians were fascinated by the similarities and divergences between art and music, debating their relative merits and building on classical traditions that posited a hierarchy of the senses.
This course will explore the cultural contexts of music and art-making, and of aural and visual experience, in the Renaissance. It will examine parallel themes in both art forms and the ways in which these were consumed. How was the theme of love treated in art and music? In what ways did painters, architects and musicians contribute to the staging of such magnificent courtly weddings as that of Cosimo I de' Medici to Eleonora of Toledo in 1539? How did art and music come together within the Basilica of San Marco in Venice? And can the emergence of triangular forms in art and the triad in music be considered parallel phenomena with the mutual goal of producing harmony? We shall look at marriage chests, drawings, illuminated choir books, mosaics and paintings; we shall examine madrigals, consort songs, canticles, and musical techniques such as word painting. Collections visits and live musical performances will allow course participants to ground classroom learning in first-hand experience.
Lecturers' biographies
Dr Amanda Hilliam received her PhD in 2020 after holding a Collaborative Doctoral Award at London's National Gallery and Oxford Brookes University. Her thesis examined image-object dynamics in the work of Carlo Crivelli and the spiritual efficacy of this representational system among Crivelli's audiences in the Marche. This research informs her monograph, forthcoming with Reaktion Books, and an exhibition she is co-organising at Ikon Gallery, Birmingham (2022). In 2018/19 she held a predoctoral position in the Prints and Drawings department at the National Gallery of Art, Washington DC and was is 2021 Julie and David Tobey fellow at Villa I Tatti, the Harvard University Centre for Italian Renaissance Studies. She is an Associate Lecturer at The Courtauld.
Described by BBC Radio 3's Sean Rafferty as "the Stirling Moss of the recorder world!" Emma Murphy enjoys a varied career. After graduating from Birmingham University with a First Class (Hons) degree in Music, she gained a Distinction in her Masters degree from London University/Trinity College of Music, gaining the Hanham Clarke Prize, Roland Gregory Prize and awards from Countess of Munster, and Foundation for Sport and the Arts along the way.